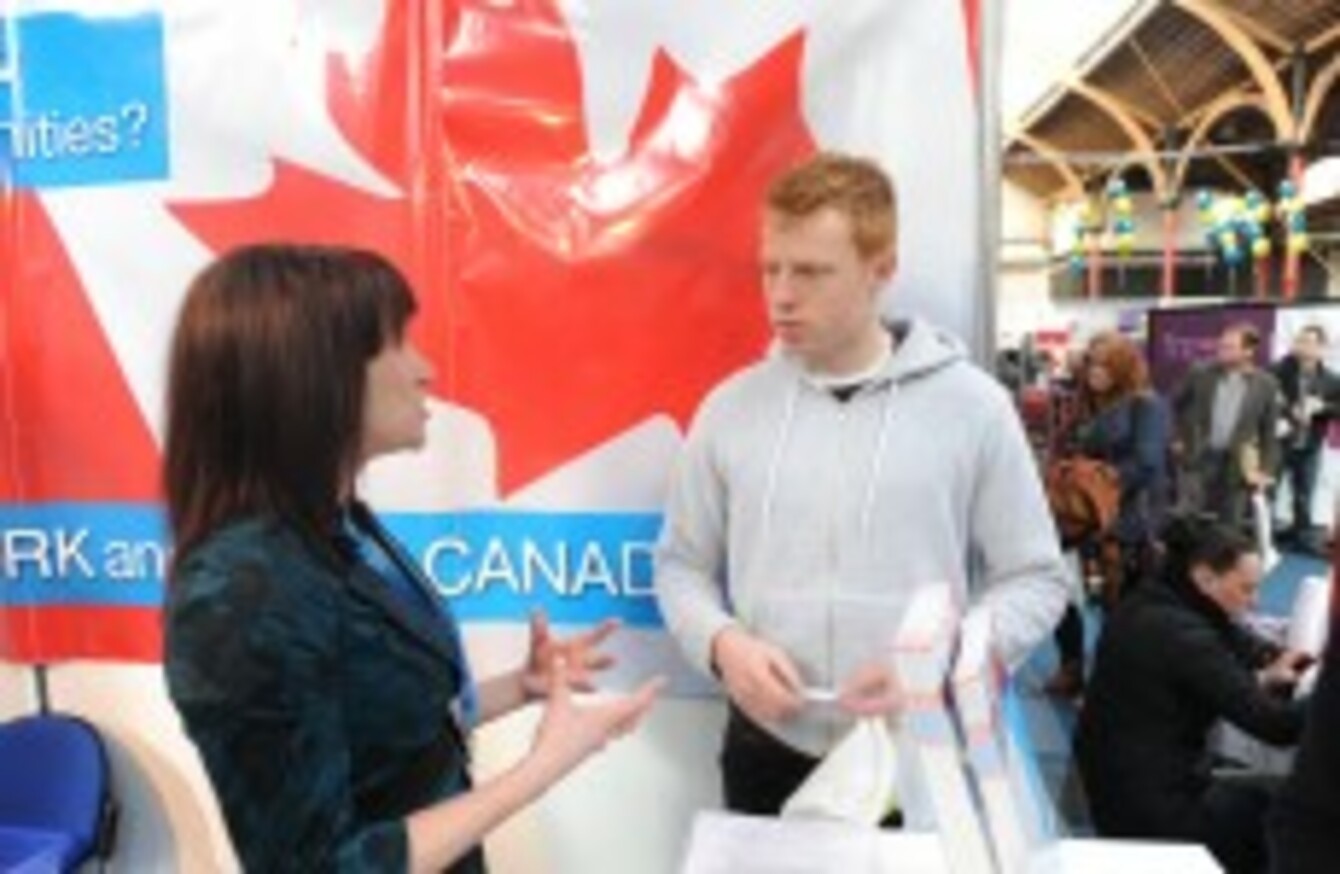 VISA AND RECRUITMENT service Visafirst.com say they have confirmed 10,000 Canadian working visas for Irish workers next year.
The company says that the figure is part of a significant trend which has seen emigration to the country increase to a point where it could overtake Australia as the top destination for Irish people.
Visafirst say that over half of the attendees at a recent nationwide road show expressed an interest in travelling to Canada according to company manager Edwina Shanahan:
Over the last two years we have seen significant increases in the number of  working holiday visa grants to Irish workers going to Canada – from 3,500 in 2012, to 6,500 in 2013 to 10,000 which have been confirmed for 2014. Our estimate forecast would be that this could rise to 15,000 in 2015.
Visafirst.com say that there are a variety of reasons why Canada is overtaking Australia in the popularity stakes, one of which is the fact that the Canadian working holiday visa can be held for two years as opposed to just one for New Zealand or Australia.
The working holiday to Canada also allows applicants to bring dependents.