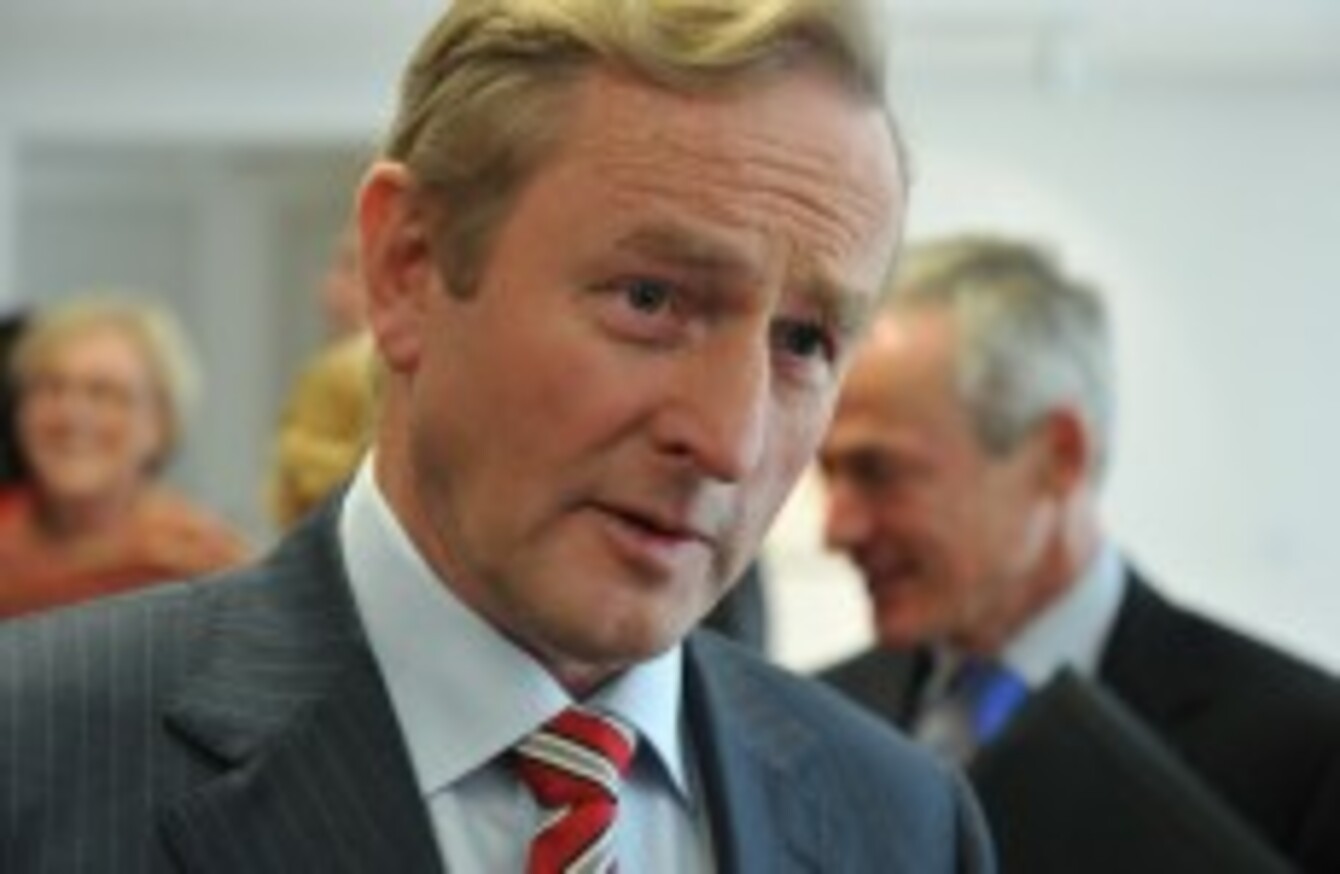 Enda Kenny
Image: Barry Cronin/PA Wire/Press Association Images
Enda Kenny
Image: Barry Cronin/PA Wire/Press Association Images
TAOISEACH ENDA KENNY has said that the forthcoming Budget is going to be tough irrespective of the scale of the adjustment that the government agrees on.
Speaking to RTE's Morning Ireland from the Fine Gael think-in in Laois this morning, Kenny said that he wanted to deliver the Budget "in as fair a way as possible".
"We always said that this government, running its full term, will have three more budgets and this one, as has been pointed out, is going to be tough anyway, no matter what you do," he said.
"It's never easy when you get to the last sections of what it is you have to do."
He said he "smells signs of confidence" and hopes that Ireland can continue to attract international confidence to encourage multinationals to invest here.
During the interview he focussed on what he said were "a number of traps" in the welfare system that needed to be dealt with "whereby we can get people off the Live Register and into the world of work".
He pointed to the issue of rent supplement which has been cut off when a person gets a job.
He said that a housing assistance payment would instead 'taper off' when a person secures employment and therefore they would not lose their benefits instantaneously.
"I feel the people's pain"
On the proposal to have free GP care for all children under the age of five, Kenny said that it would be "one of the issues that will be considered by the Cabinet when we get down to business".
He said that despite Labour taking a hammering in the polls it is "not about victory for one party".
"I feel the people's pain, because come into my office, the same as any other office, and this has not been easy for anybody," he said when asked was he cognisant of the problems facing Labour in the opinion polls.
He said that it would have been "very difficult for a party on its own" to deliver a successor to the Croke Park Agreement and praised Public Expenditure and Reform Minister Brendan Howlin for his work on the Haddington Road deal.
He added: "The Irish people have always been pragmatic here.  What was the problem, identify the problem, define your strategy and get on with it."