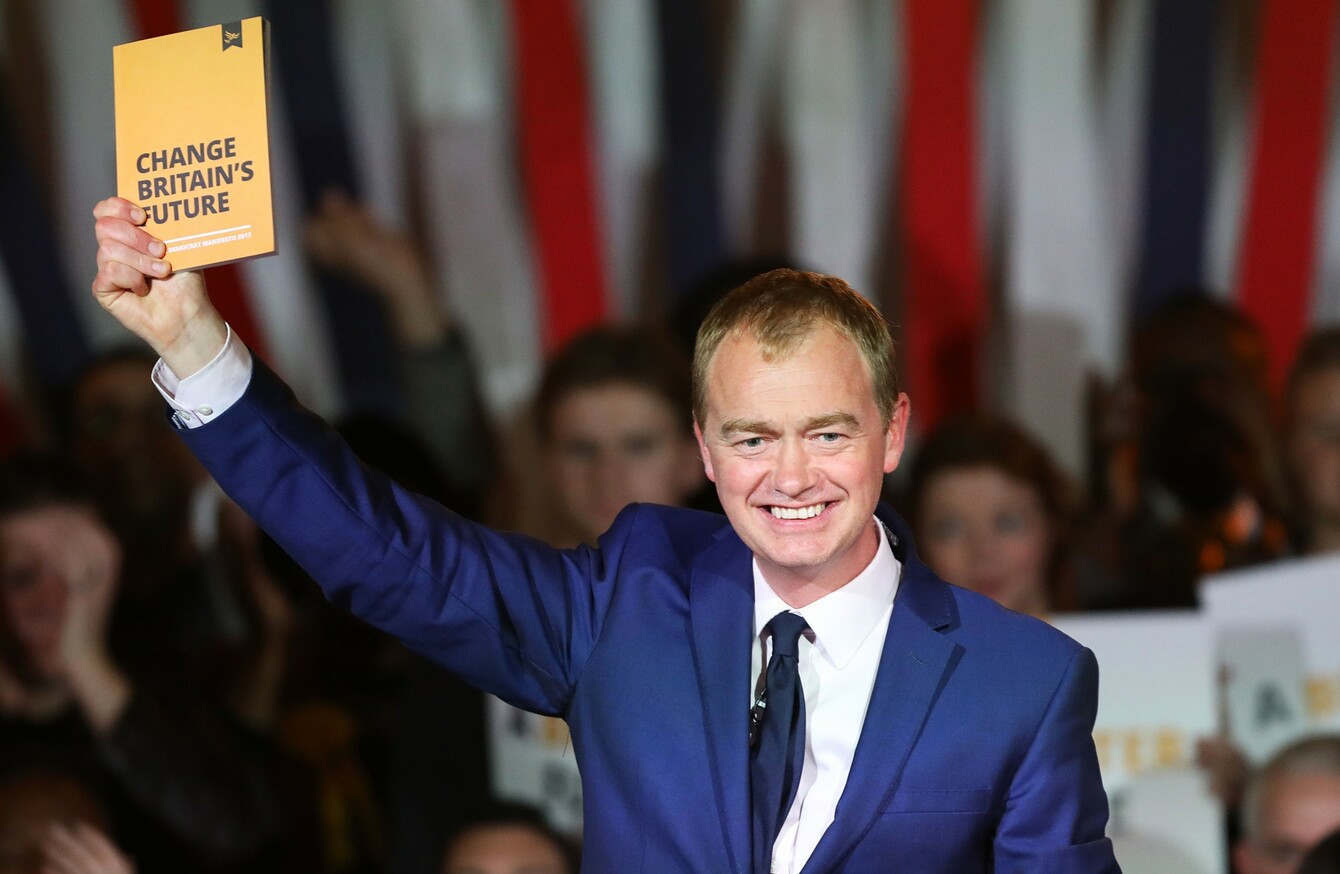 Liberal Democrats leader Tim Farron.
Image: PA Wire/PA Images
Liberal Democrats leader Tim Farron.
Image: PA Wire/PA Images
THE LIBERAL DEMOCRATS are promising another Brexit vote and the legalisation of cannabis as part of their election manifesto.
Launching the manifesto in London today, party leader Tim Farron pledged to hold a referendum on the final Brexit deal following two years of negotiations between London and Brussels, giving voters the chance to reject the agreement and stay in the European Union.
"We are giving the people of this country the chance to decide on what comes next with Brexit," party leader Tim Farron told Sky News.
And if the deal that Theresa May comes back with is not good enough for you and your family, you should have the right to reject it and to vote to remain.
The referendum on the Brexit deal would have an option where voters could express a preference of staying in the EU, the party said.
The party's manifesto also proposes legalising cannabis and allowing its sale in licensed stores to under-18s. Home cultivation would also be allowed.
The party points to research which estimates cannabis  legalisation could be worth up to £1.05 billion to the British economy through tax revenues and reduced criminal justice costs.
The manifesto also pledges to increase corporation tax from 19% to 20% and a penny-in-the-pound increase in income tax.
The Liberal Democrats nosedived in the 2015 election after five years as the junior coalition partner alongside the Conservatives.
- With reporting by © – AFP 2017