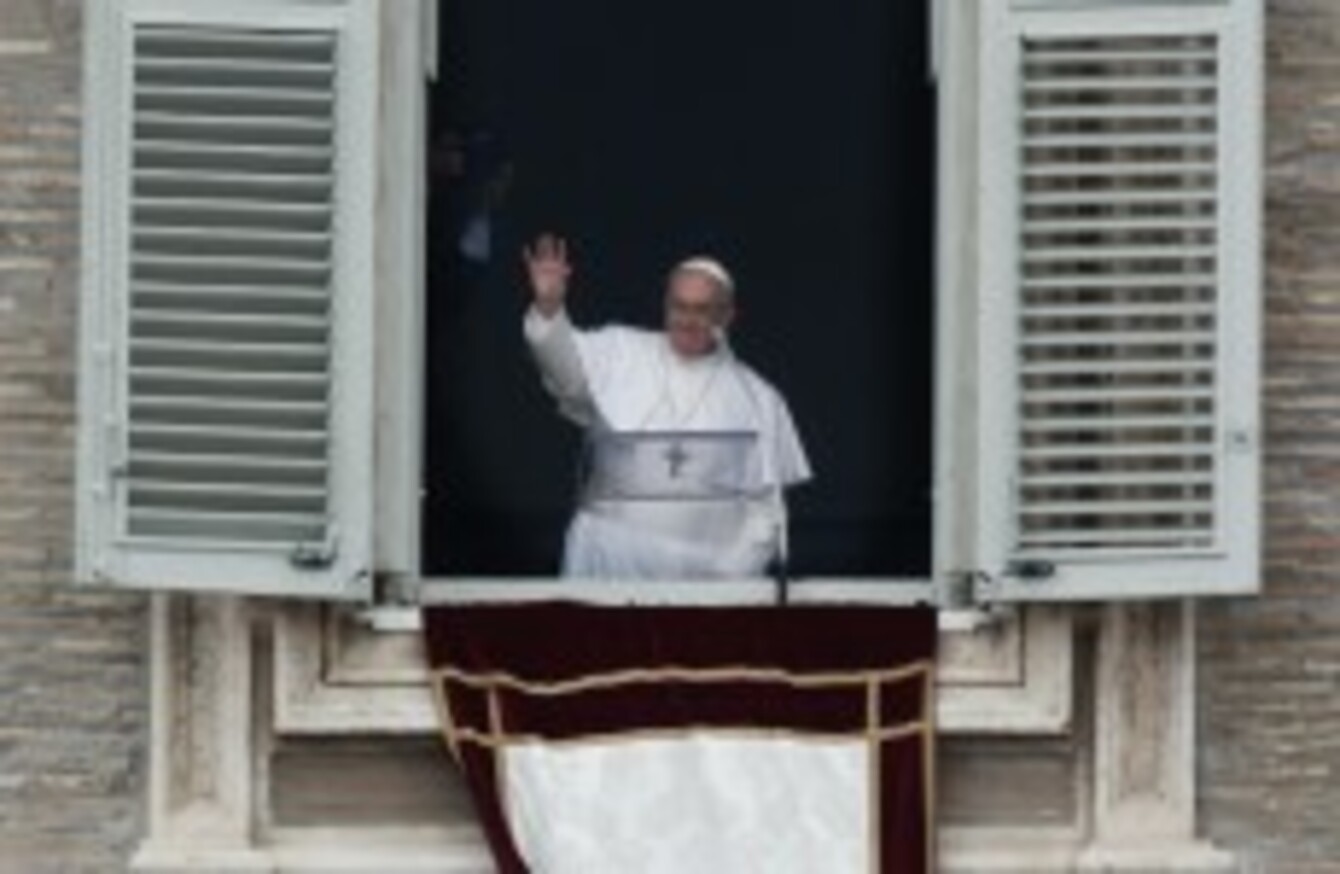 Pope Francis waves to the crowd in St Peter's Square after saying the Angelus this morning
Image: AP Photo/Dmitry Lovetsky
Pope Francis waves to the crowd in St Peter's Square after saying the Angelus this morning
Image: AP Photo/Dmitry Lovetsky
POPE FRANCIS HAS sent his first tweet since being elected pontiff on Wednesday night, thanking his followers and asking them to pray for him.
In a break from the more formal style of the previous tweets sent from the account under Pope Benedict XVI, the tweet was signed "Pope Francis".
"Dear friends, I thank you from my heart and I ask you to continue to pray for me. Pope Francis" the tweet read. It has already been retweeted more than 8,000 times in less than 45 minutes.
The @Pontifex account , which was used briefly by Pope Benedict between December and February before he stepped down, has been wiped of all previous tweets, including the announcement of Pope Francis's election on Wednesday when it tweeted: "HABEMUS PAPAM FRANCISCUM".
The new pope led his first Sunday Angelus from a Vatican balcony this morning as tens of thousands of people gathered in St Peter's Square for the event.
(@Pontifex/Twitter)