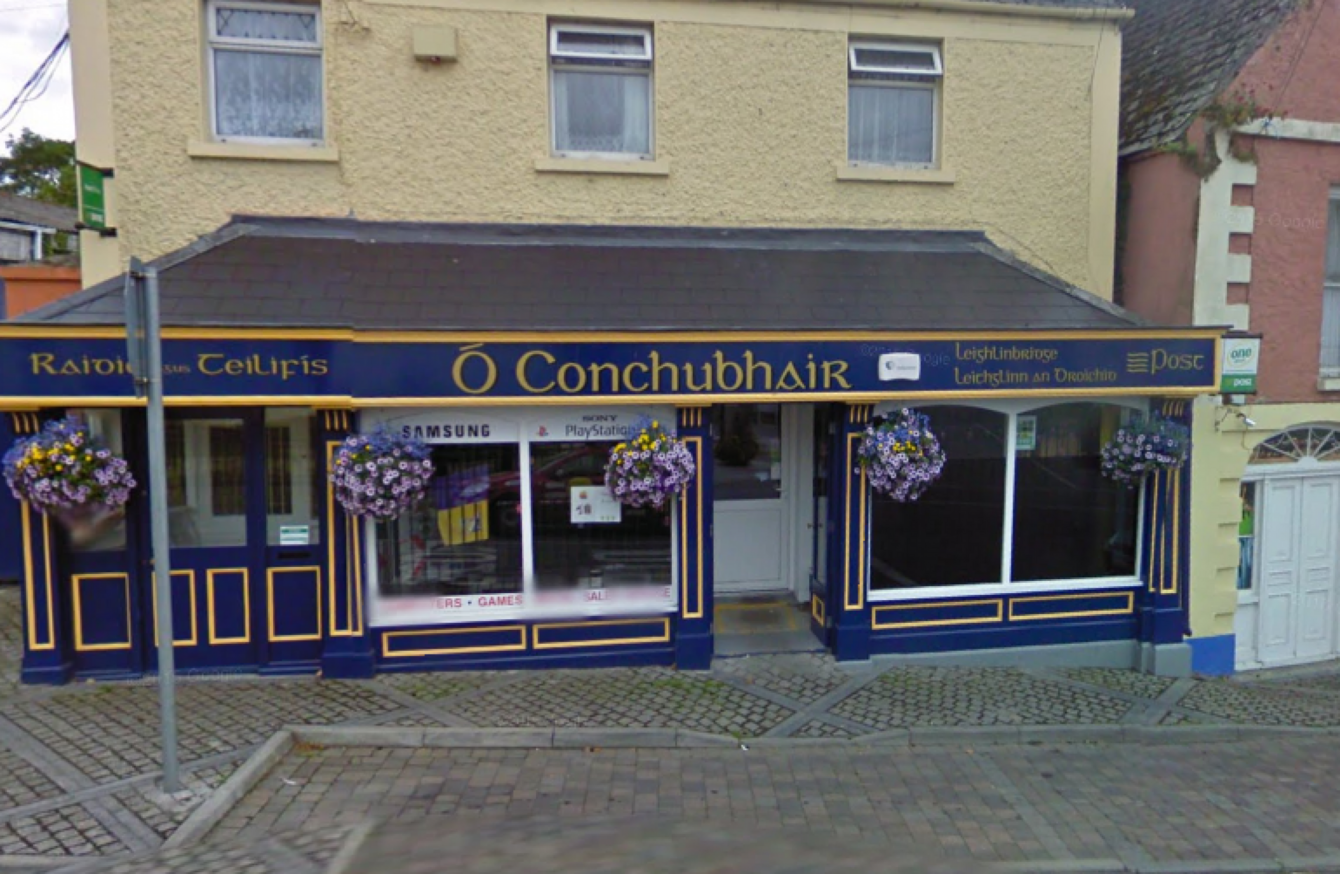 Image: Google Maps
Image: Google Maps
Updated: 9.45am
GARDAÍ IN CARLOW have charged two men in connection with an armed robbery at a post office on Tuesday morning.
Staff at Leighlinbridge Post Office were threatened and assaulted after one man armed with a firearm and another with a hammer entered the building.
The two men, who were both wearing balaclavas, fled the scene in a car at around 10am.
Gardaí received reports of the vehicle being set on fire near the Burrin Manor housing estate shortly after the robbery.
Officers arrested the suspects, both aged 27, a short distance from this scene and recovered an amount of cash.
They are due to appear before Carlow District Court at 10.30am this morning.
Comments are now closed on this article for legal reasons.
Additional reporting by Catherine Healy. First published: 1 March