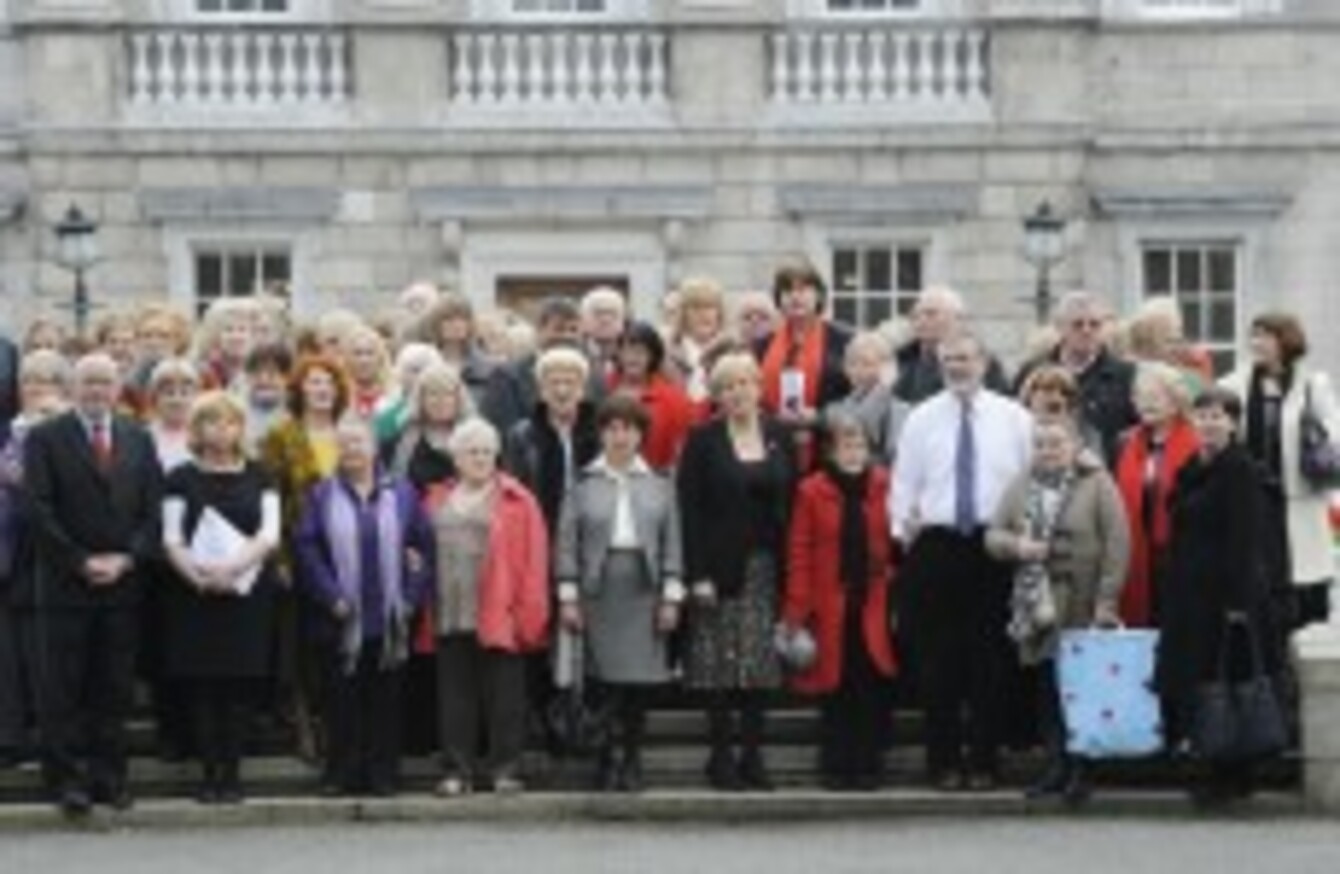 Women who suffered symphysiotomies at the Dáil earlier this year
Image: Sasko Lazarov/Photocall Ireland
Women who suffered symphysiotomies at the Dáil earlier this year
Image: Sasko Lazarov/Photocall Ireland
THE INSTITUTE OF Obstetricians and Gynaecologists has offered its unreserved sympathy and supports to women who suffered complications following symphysiotomy procedures after giving birth.
The advisory body said that the procedure was 'an exceptional and rare intervention' which occurred in less than 0.05 per cent of deliveries between 1940 and 1985, when it was finally stopped.
An estimated 1,500 symphysiotomies were carried out in Irish hospitals during the period. Rates for the procedure peaked at 1.4 per cent of all births in Our Lady of Lourdes Hospital in Drogheda during the 1960s.
Many of the women who underwent symphysiotomies – a draconian surgical procedure which widened the pelvis for childbirth – suffered life-long chronic pain, incontinence, and other medical problems.
A draft government report into the practice said that the laws of the Catholic Church played a large role in the continued use of symphysiotomies in Ireland long after they were discontinued in other countries.  Symphysiotomy was mostly used in Ireland in the 1950s and 1960s at a time when contraception was illegal.
Survivors yesterday spoke at the Oireachtas Justice Committee about what they had been through.
The women are seeking the statute of limitations to be lifted so that they can seek redress through the courts.