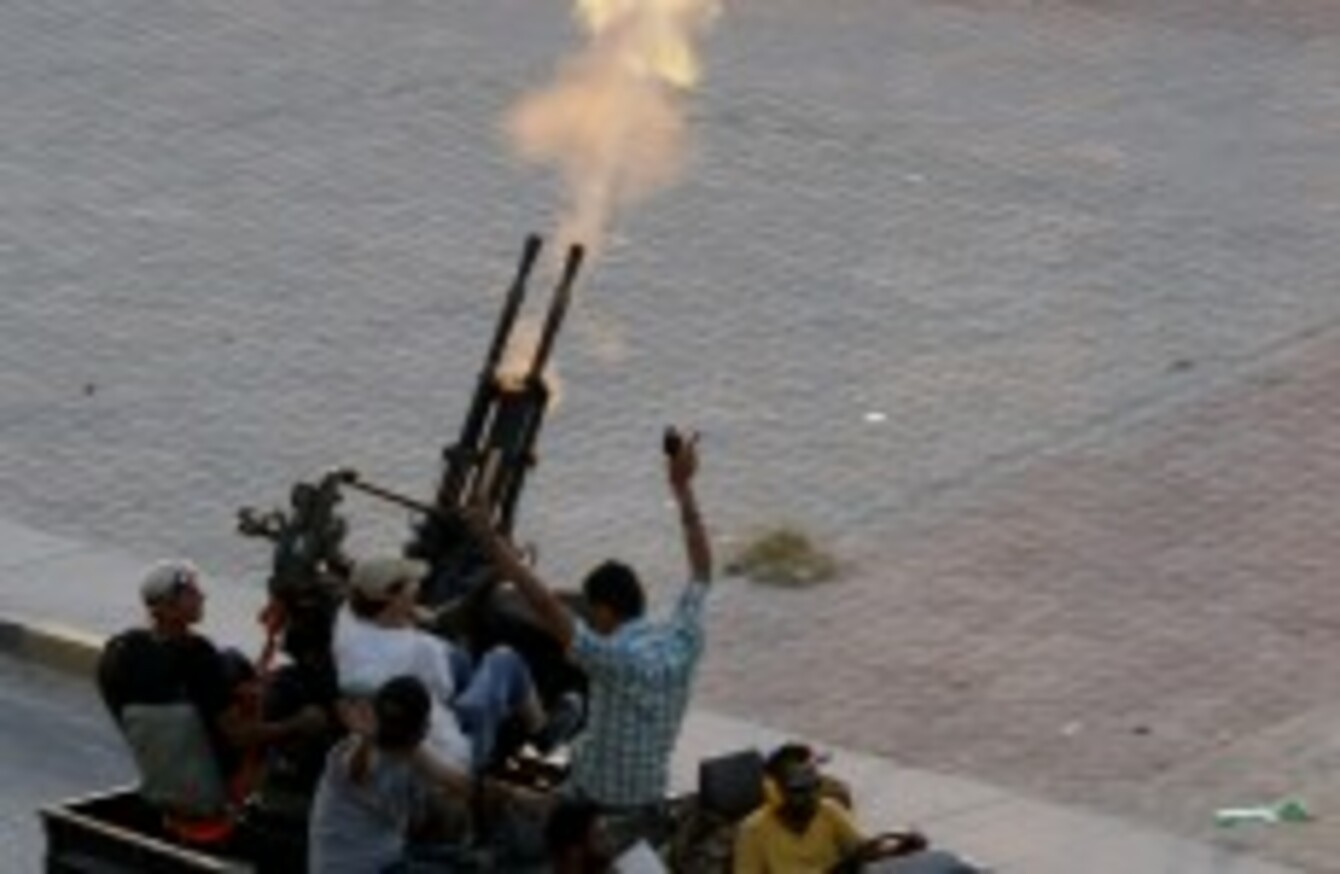 Libyan rebels fire into the air in the Bab El Bahrah district in Tripoli
Image: AP Photo/Francois Mori
Libyan rebels fire into the air in the Bab El Bahrah district in Tripoli
Image: AP Photo/Francois Mori
AN ELEVEN-YEAR-OLD boy has been killed by celebratory gunfire in the Libyan capital of Tripoli.
Bouts of sporadic gunfire have become very common on the streets of the city as rebel groups celebrate their overpowering of Gaddafi and his forces in Tripoli.
Mohamed Matoub died when he was struck by a bullet which had been fired into the air by a rebel fighter. The Telegraph reports that more than a dozen people have been injured by falling bullets in the past few days.
Tripoli residents have been celebrating their first Eid since the fall of Gaddafi's reign in the city. Eid marks the end of the month of Ramadam, and gunfire has been a large part of those celebrations. The Guardian reports that rebels "fired anti-aircraft guns out over the Meditteranean and the air crackled with Kalashnikov fire".