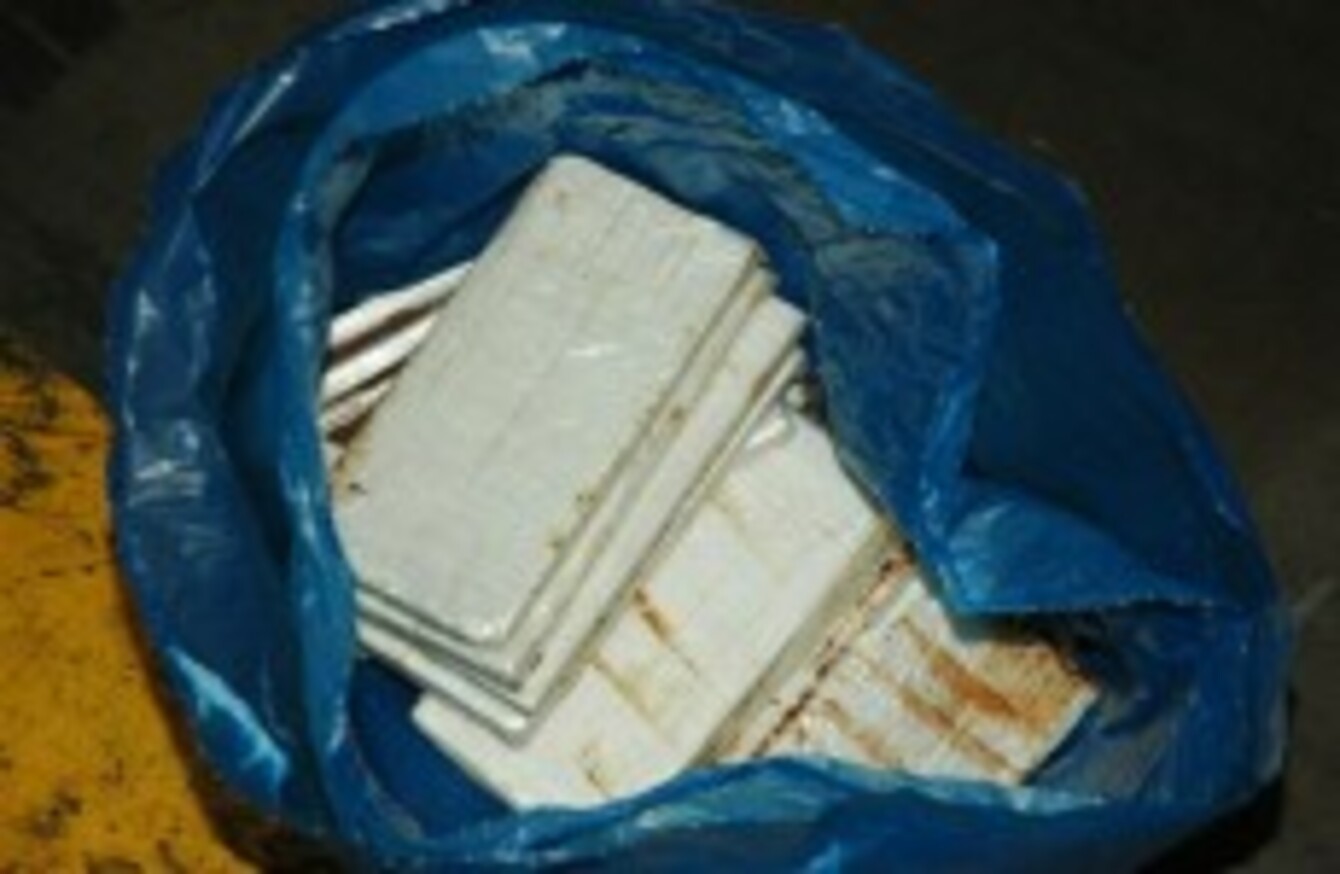 Image: Revenue Commissioners
Image: Revenue Commissioners
Updated, 16.09
OVER 350 KILOGRAMS of cocaine has been seized in the largest inland drug seizure in the history of the State worth at least €20 million, but possibly several times that amount.
Two men have been arrested in connection with the haul, seized from addresses in Dublin and Kildare.
A 42-year-old was arrested in the Tallaght area when Gardaí seized a vehicle containing around 50kg of the drug.
Another man, aged 31, was arrested during follow-up searches in west Dublin and Kildare when in excess of 300 kilograms of the drug was seized.
Officials from the Revenue Commissioners say the drugs have an estimated street value of €28 million, vastly exceeding the value of any other on-land drugs seizure in Irish history.
Gardaí had earlier offered conservative estimates that the haul had an estimated street value of €20 million – but the value could be several times that amount, depending on the quality and composition of the drug, for which further analysis will be needed.
Investigators are now working with police forces in other countries to identify to origins and destination of the drug.
350kg cocaine seizure

350kg cocaine seizure
The two arrested men are being detained at Clondalkin Garda Station under Section 2 of the Criminal Justice (Drug Trafficking) Act 1996.
The joint operation was carried out this morning by officers from the Garda National Drugs Unit, supported by local Gardaí and officers from the Revenue Customs Service.
Ireland's largest ever drug seizure was in waters in Co Cork in July 2007, when 1550 kilograms of cocaine – with a reported estimated street value of €440 million – was found floating in the waters at Dunlough Bay.
Gardaí believed the drugs were abandoned in a failed attempt to import them into Ireland, for onward passage into Britain.