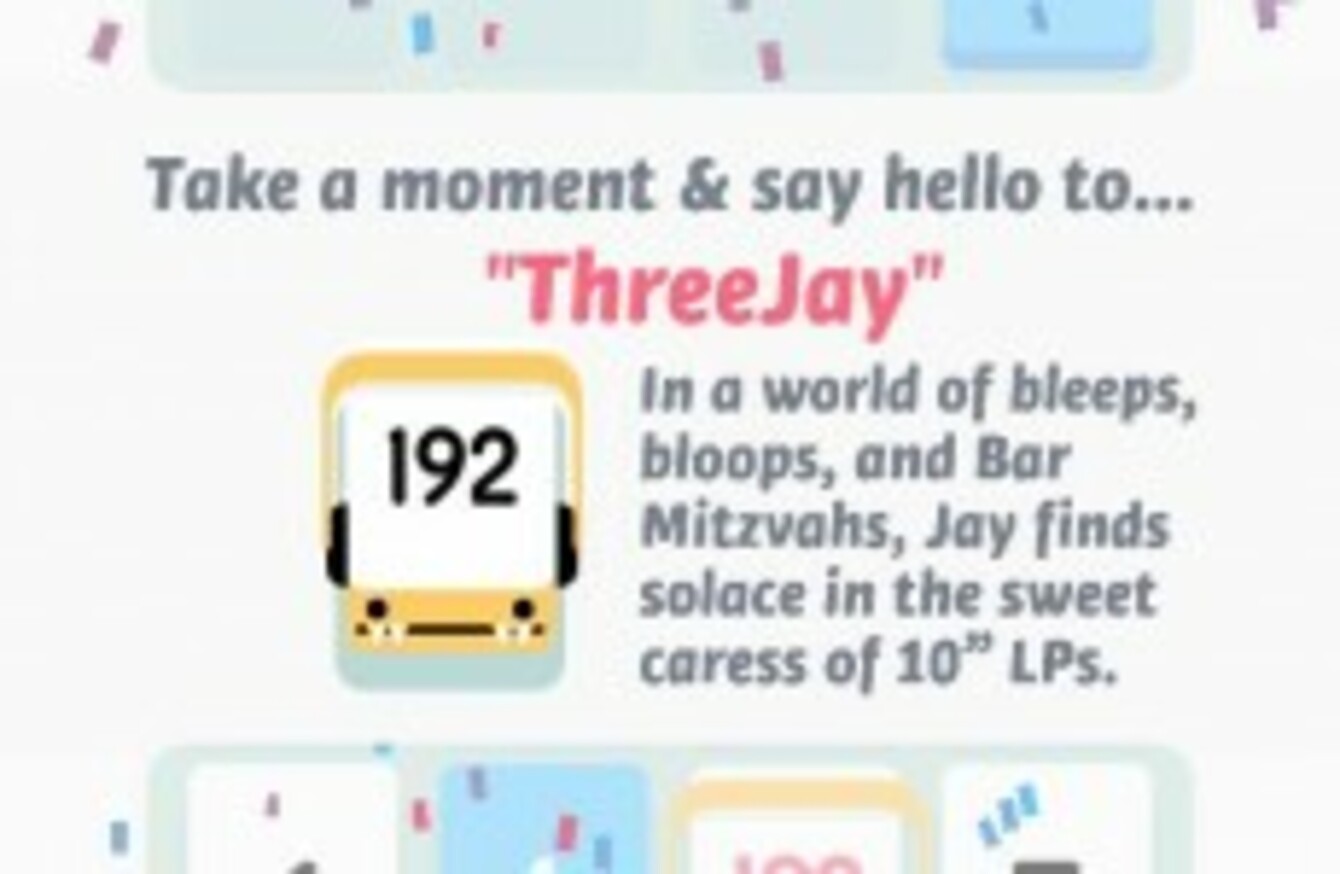 Image: Threes!/App Store
Image: Threes!/App Store
EACH WEEK, WE highlight five apps that are worth downloading for your smartphone and tablet. There are a lot of apps released on a daily basis, but not all of them are worth paying attention to.
This week includes an app that shows videos based on what you're doing, a Pocket-style app for Windows Phone, and an addictive numbers game.
5by
For: iOS, Android
Cost: Free
- You know StumbleUpon, the site that helps you discover interesting sites and pages, they've released a video app version.
- 5by is a video curation app that chooses videos for you based on your mood, interests and what you're doing.
- The interface is simple, the app wastes little time bringing you from the home screen to curating videos for you.
- It also takes into consideration how much time you have to spare to watch videos in case you've only a few minutes to spare.
- For those who have a lot of time to kill but don't want to search through YouTube or Vimeo for funny videos.
(Image: 5by/App Store)
Poki
For: Windows Phone
Cost: €1.99
- Pocket for iOS and Android is an incredibly useful app if you do a lot of reading, but Windows Phone users had to settle for the web browser version, until now.
- Poki is an unofficial Pocket app brings all the functionality of Pocket and presents it on Windows 8, yet does more with it.
- You get badges for competing different actions and reading different articles,  if you're into that sort of thing.
- If you don't have time to read a piece, you can listen to it instead through language detection.
- There's a free trial if you want it, limiting you to 50 requests to Pocket, but if you're a power reader, it's worth the €2.
(Images: Poki/Windows Phone)
Rocket Robo
For: iOS, Android
Cost: €0.89
- A 2.5D puzzle platformer, Rocket Robo which uses tilting, swiping and taps to control your jetpacking robot.
- It has puzzles, but it's accessible to casual players who like to dip in and out of the game.
- It's a beautiful game, as you make your way through different levels, collecting stars and controlling gravity.
- The tilt controls means it's probably better played on smartphones. You'll appreciate the graphics more on the larger screen, but tilting a tablet regularly can feel a bit strange.
- If you've like a slower paced platformer, it's a nice distraction since there's no time-limit for completing a level.
(Video: TouchGameplay/YouTube)
Cogi – Beyond Notes
For: Android
Cost: Free
- Since having a note app is always handy, Cogi lets you both write and record notes for later use.
- Its main draw is allowing you to add extra details to recordings like images, tags and text. You can do this while a recording is happening so you can note important moments.
- There's no real limit to how much you can record, the only thing would be how much memory your phone has.
- The rewind feature allows you to catch moments that you mightn't have caught first time round. Handy if you realise someone said something important a few moments ago.
- Useful for meetings and lectures where you don't want to be scribbling down notes while paying attention.
#Open journalism No news is bad news Support The Journal

Your contributions will help us continue to deliver the stories that are important to you

Support us now
(Video: CogiInc/YouTube)
Threes!
For: iOS
Cost: €1.79
- There are plenty of great puzzle games out there (Dots, Spelltower, World of Goo), but we may have a new contender for best puzzle game on iOS.
- The premise of Threes! has you matching numbers on a 4×4 grid, similar to a sliding block puzzle. The more numbers you can match, the higher a score you get.
- It's surprisingly complex the more you get into it. Planning your moves is vital as your grid quickly fills up with different numbers
- The game oozes personality, little details like animations, the art style and the voices each number gives it a certain charm few games have.
- Easily one of the best iPhone games out there.
(Video: TouchGameplay/YouTube)