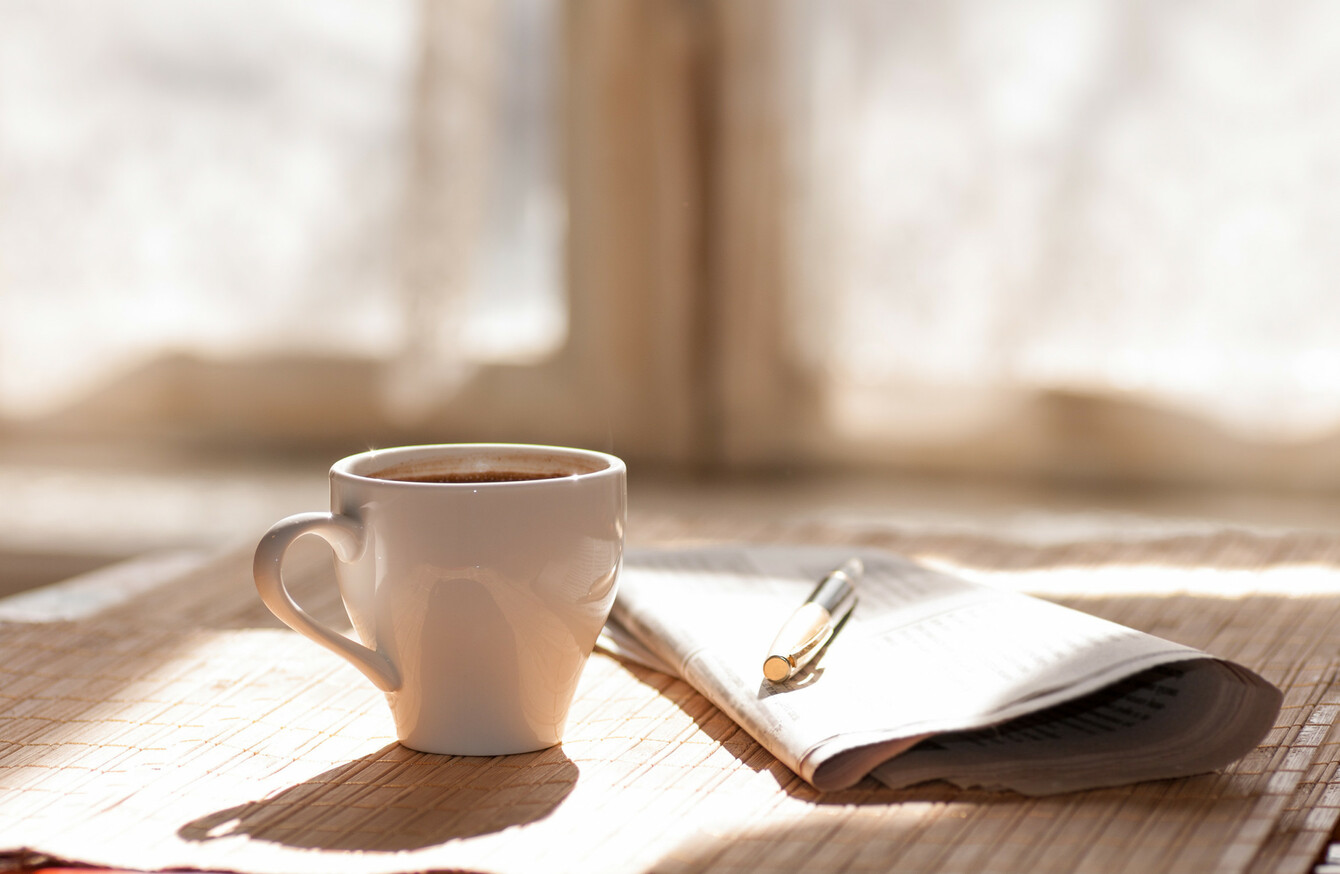 Image: Shutterstock/Germanova Antonina
Image: Shutterstock/Germanova Antonina
EVERY MORNING TheJournal.ie brings you the stories you need to know as you wake up.
1. #GRA CONFERENCE Rank-and-file gardaí have called for 24-hour armed support units to deal with violent crime in every division in Ireland ahead of the start of the annual Garda Representative Association conference today.
2. #EUROPEAN ELECTIONS A group calling for Ireland to leave the European Union has breached election laws by accepting donations for political purposes despite not being correctly registered to do so.
3. #EXTRATERRITORIAL JURISDICTION Irish citizens who commit serious offences abroad can be prosecuted under new laws which come into effect from today.
4. #PORN BLOCK The government is set to consider a similar system to the UK's so-called 'porn block' law as part of new legislation on online safety.
5. #NEW CITIZENS More than 2,000 people from over 90 countries will become Irish citizens during three ceremonies taking place across the country today.
6. #SPANISH ELECTIONS Pedro Sanchez's Socialists have won a snap election in Spain, where the Vox party became the first far-right party to enter parliament since the death of dictator Francisco Franco in 1975.
7. #ONLINE SCAM Gardaí have issued a public alert about an ongoing fraud involving scam websites that offer 'quick' loans.
8. #NAGP The president and national council of the National Association of General Practitioners have stood down over what they say are "grave concerns" about governance at the group.
9. #WEATHER It will be mostly dry and cloudy across the country today, with scattered outbreaks of rain and highest temperatures of between 13 and 16 degrees Celsius.
On the go? You can now listen to the 9 at 9 as an audio bulletin from TheJournal.ie, supported by Volkswagen. Get started by hitting the button below.