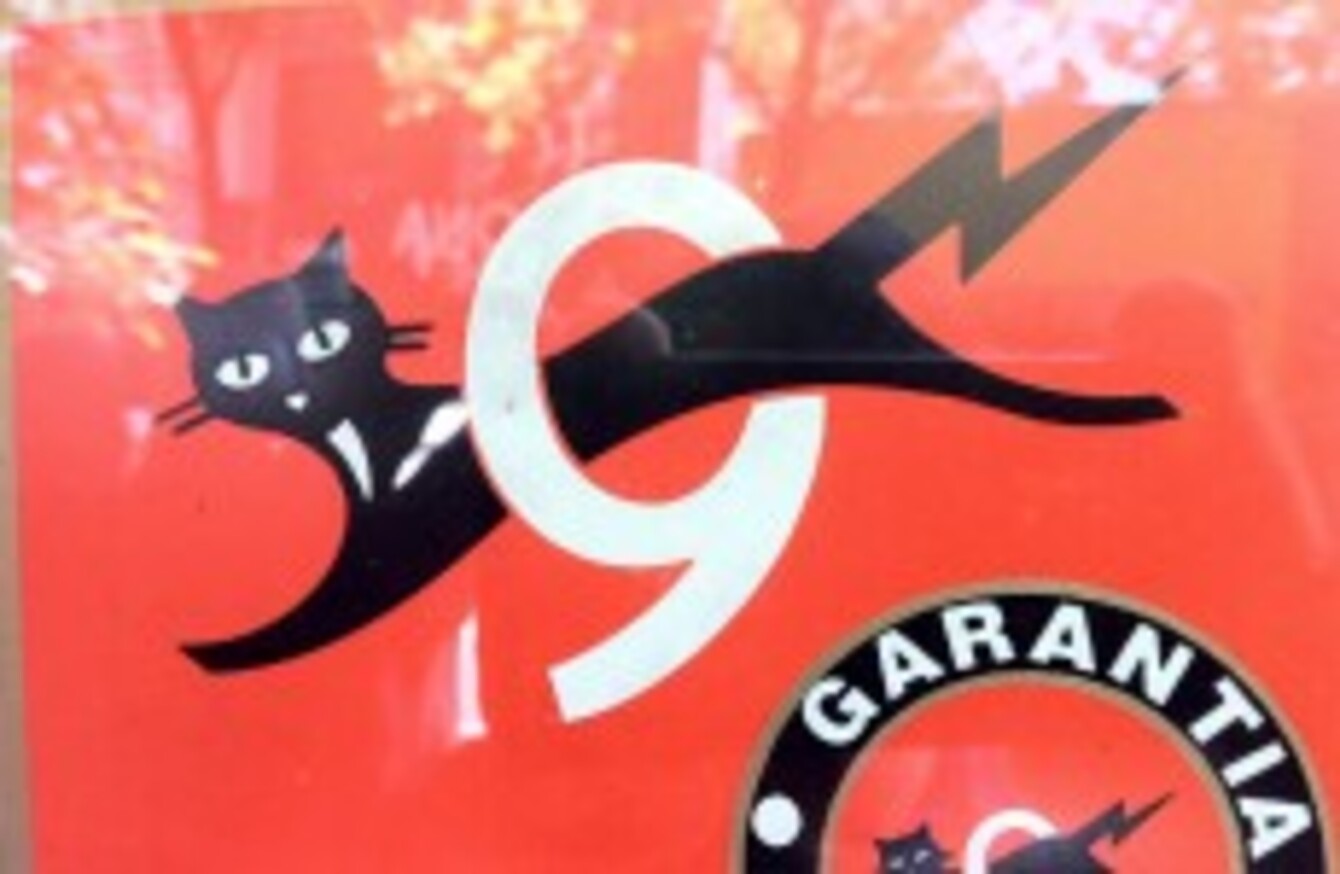 Every morning, TheJournal.ie brings you nine things you really need to know with your morning coffee
1. #WATER: Water everywhere, but not a drop to drink. The water curtailments continue in 18 of Ireland's 32 counties, after the great thaw came quicker than most areas' water systems could handle. Water restrictions remain in place for up to 18 hours of each day in some areas.
2. #SHOOTING: A 31-year-old is being treated for gunshot injuries after an attack in Clondalkin last night. He was shot in the leg, hand and arm. The man has been brought to Tallaght hospital.
3. #TOURISM: The number of tourists visiting Ireland fell by around one million in 2010, to 5.5 million – the third consecutive year in which the numbers coming to these shores. The number is expected to increase next year, however, with the Icelandic ash cloud and harsh weather causing particular once-off deteriorations to visitor numbers in 2010.
4. #ROADS: Gardaí are still looking for witnesses to Monday's road accident in Monaghan in which three people – including a pregnant woman – were killed. One of the deceased, Glenn Curtis from Nobber in Co Meath, lost five members of his family in a massive road accident in 2001, it has been confirmed.
5. #MISSING: The mother of Amy Fitzpatrick, the schoolgirl who went missing in the Costa del Sol in Spain on New Year's Day 2008 – has said she believes her daughter is still alive, living with an older man who she believes may have "brainwashed" her.
6. #CRIME: A whistleblowers' phone line manned by solicitors will launch next month, with callers being given legal advice on how they can inform Gardaí about their stories while keeping legal protection. The service will be operated by Transparency International Ireland.
7. #CUBA: Cuba has ended its era of capital punishment, after it commuted the sentence of the final inmate on death row in the country. Humberto Real was found guilty of murder in 1994, but will now instead serve life imprisonment. Cuba has observed an informal moratorium on the death penalty, last executing prisoners in 2003.
8. #IVORY COAST: Disputed Ivorian president Laurent Gbagbo – who lost this month's elections but who has refused to cede power – has been told by fellow African leaders that he will be removed by force if he refuses to step down.
9. #WAXWORKS: Kate Middleton may be set to become a member of the Royal Family in April, but she'll have to wait until around September before her likeness is unveiled at Madame Tussauds in London, it has been announced. A sitting with her to create her model will not take place, the wax museum has said, until after she marries Prince William on April 29.