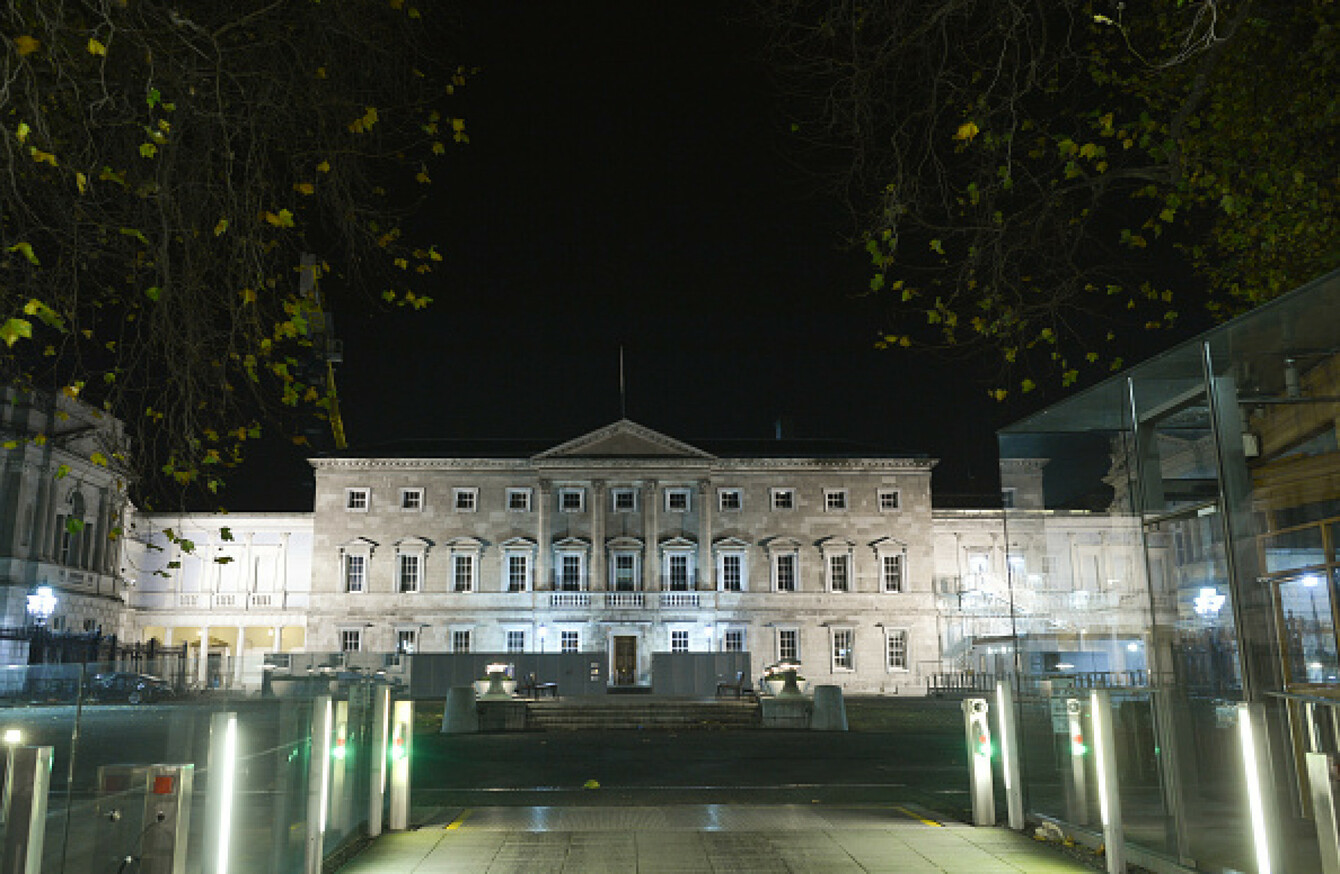 Leinster House
Image: Artur Widak/Getty Images
Leinster House
Image: Artur Widak/Getty Images
THE CABINET WILL hold a special meeting tomorrow evening or Thursday to discuss the wording of the referendum question on the Eighth Amendment as well as the final draft wording of the referendum Bill.
Speaking in the Dáil today, Taoiseach Leo Varadkar said he was concerned about the scheduled timeline.
Due to the adverse weather last week, both the courts and Dáil were suspended. A crucial Supreme Court ruling on the rights of the unborn is now due to be delivered in Limerick tomorrow.
Varadkar requested the Dáil sit this Friday in order to progress matters. The Dáil is due to rise for the St Patrick's Day celebrations. Politicians are due to return to Leinster House for just two days the following week, before a two-week break for Easter.
"We would like to have a Cabinet meeting on Thursday to approve the wording of the referendum and the policy paper associated with it so that we can have it in the Dáil on Friday and establish the Referendum Commission formally on that day.
"If we do not do that, we will lose around ten days and that does jeopardise our ambition to have a referendum before the end of May. I ask for the cooperation of all parties in this House to allow us to meet on Friday for that purpose," said Varadkar.
Health Minister Simon Harris explained to the Dáil today that the government took a decision to wait for the Supreme Court judgement before progressing matters.
Following the special Cabinet meeting, the minister said he hopes to approve the referendum bill and to publish a short policy paper outlining how he will progress with legislation if the people vote yes in the referendum.
Independent TD Mattie McGrath objected to the Dáil sitting this Friday, stating there is "indecent haste here".
"We were speaking about red alerts. This is a major red alert. What the government is doing here is simply disgraceful. It is acting with indecent haste and is pandering to certain elements and groups," he added.