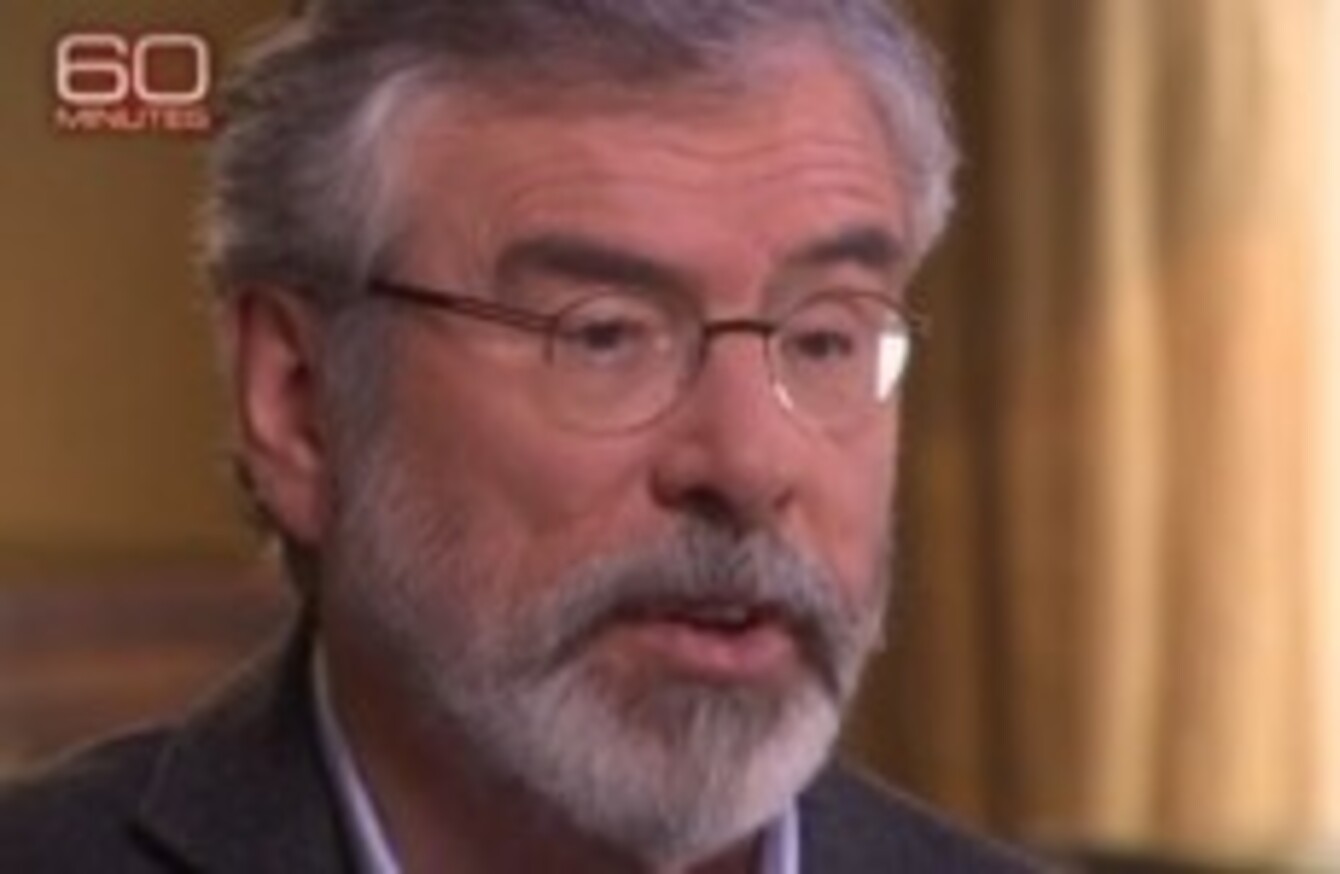 MICHAEL MCCONVILLE – the son of  Jean McConville, who was 'disappeared' and murdered by the IRA – has issued a statement responding to Gerry Adams' interview with US broadcaster CBS.
As part of the interview with presenter Scott Pelley, the Sinn Féin leader repeated that he hadn't known about the mother-of-ten's disappearance in 1972.
"The disappearance of Jean McConville was a surprise to you?" Pelly asked.
"I didn't know. Yes, absolutely."
The presenter then asked "How do you orphan 10 children? What kind of depravity is that?"
To which Adams responded:
"That's what happens in war, Scott. That's not to minimise it. That's what American soldiers do, British soldiers do, Irish Republican soldiers do. That's what happens in every single conflict."
In a strongly-worded statement, released via the WAVE Trauma Centre, Michael McConville said:
"The murder of our mother did not just happen.
"It was ordered and planned.
"No one should ever forget that or be allowed to pretend otherwise.
Gerry Adams says these things happen in wars in which case this is a war crime and those responsible should be brought to justice.
Michael McConville was 11 years old when his mother was abducted from their home in the Divis area of Belfast. It's believed the 38-year-old was held at a number of houses before being shot by the IRA.
Her body was found at a beach in Co Louth more than three decades later, in 2003.
Gerry Adams was arrested and questioned for several days by PSNI officers investigating the killing, in May of last year.
The CBS interview will be broadcast in full tomorrow