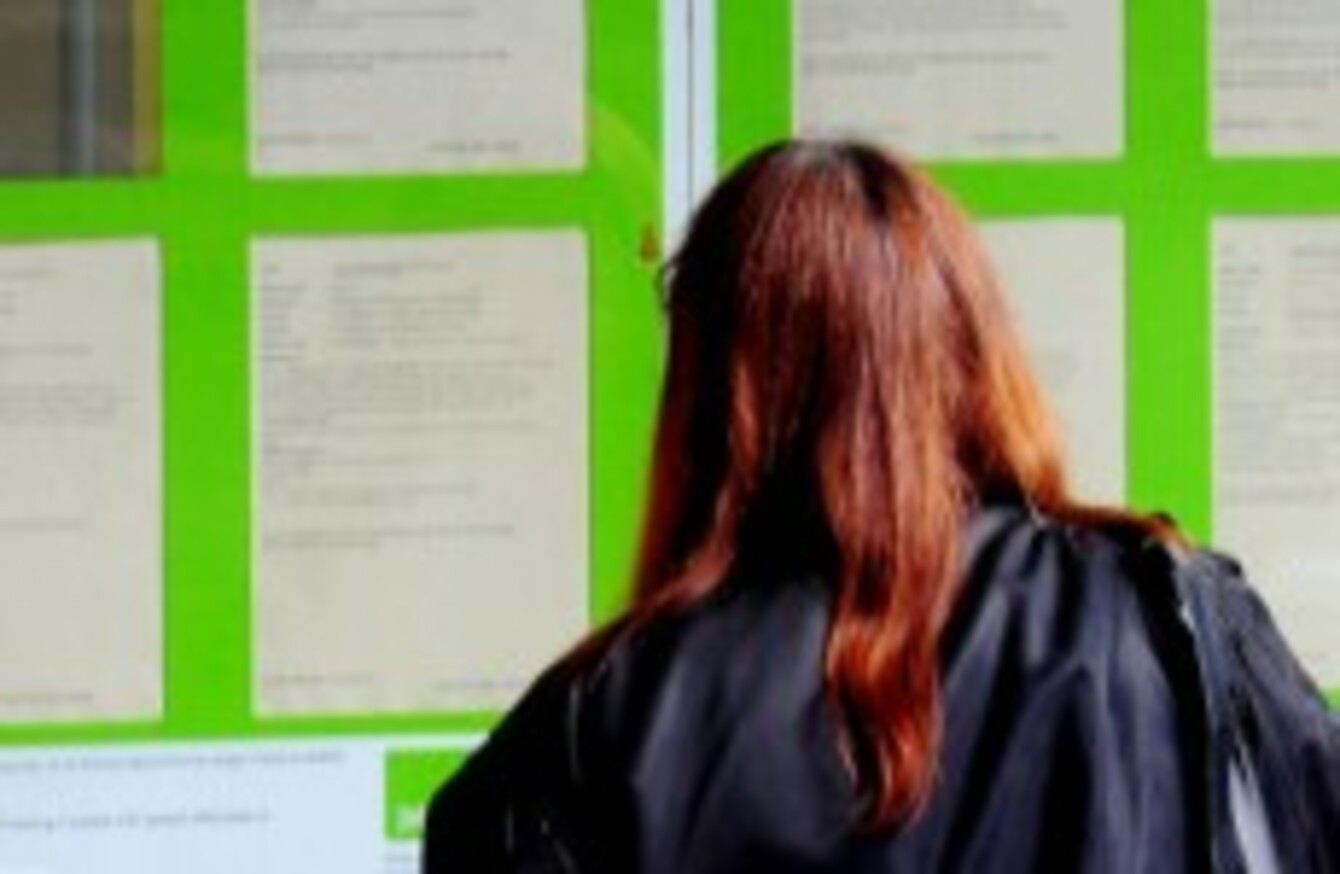 Image: Rui Vieira/PA Wire/Press Association Images
Image: Rui Vieira/PA Wire/Press Association Images
THE ELIGIBILITY CRITERIA for the government's JobBridge internship scheme is being widened, the Minister for Social Protection Joan Burton has announced, and an additional 1,000 places are now being offered.
Under JobBridge, or the National Internship Scheme, jobseekers who have been on the live register for at least three months can take up a voluntary internship of between six and nine months without losing their social welfare payments. They are also paid an additional €50 per week.
However, the scheme has been sharply criticised as a means for employers to source free labour for positions they would otherwise be expected to pay wages for.
Burton said in a statement today that the number of places available is being increased to 6,000 "with immediate effect".
"The eligibility criteria will also be extended to include those in receipt of One Parent Family Payment and Disability Allowance," she said. "These changes will take effect from 28 May."
The minister said that the scheme had made "significant progress":
In just ten months since the scheme was launched 6,840 internships have started. The initial target provided for a maximum of 5,000 places at any point in time. At 4 May 2012, 4,670 participants were on JobBridge placements and 1,876 posts were being advertised on the scheme's website.
Of the interns who completed their internship to date, 797 have gone into immediate employment with either their JobBridge Host Organisation or another company, according to the Department of Social Protection. The department said that the figures do not include interns who may have secured employment in the subsequent weeks or months after completing their internship.
To date, applicants in Dublin have accounted for the highest take-up percentage (40 per cent), while the South West accounted for 12.8 per cent of JobBridge take-ups and the South East for 10.8 per cent.
The minister has rejected criticism that the scheme could be used as a means of exploiting cheap labour. Although conceding that there were 'teething problems' with the scheme, she said that preliminary data showing that hundreds of interns have gone into employment signals the scheme's success.
An independent evaluation of the JobBridge scheme will be undertaken by Indecon International Economic Consultants.