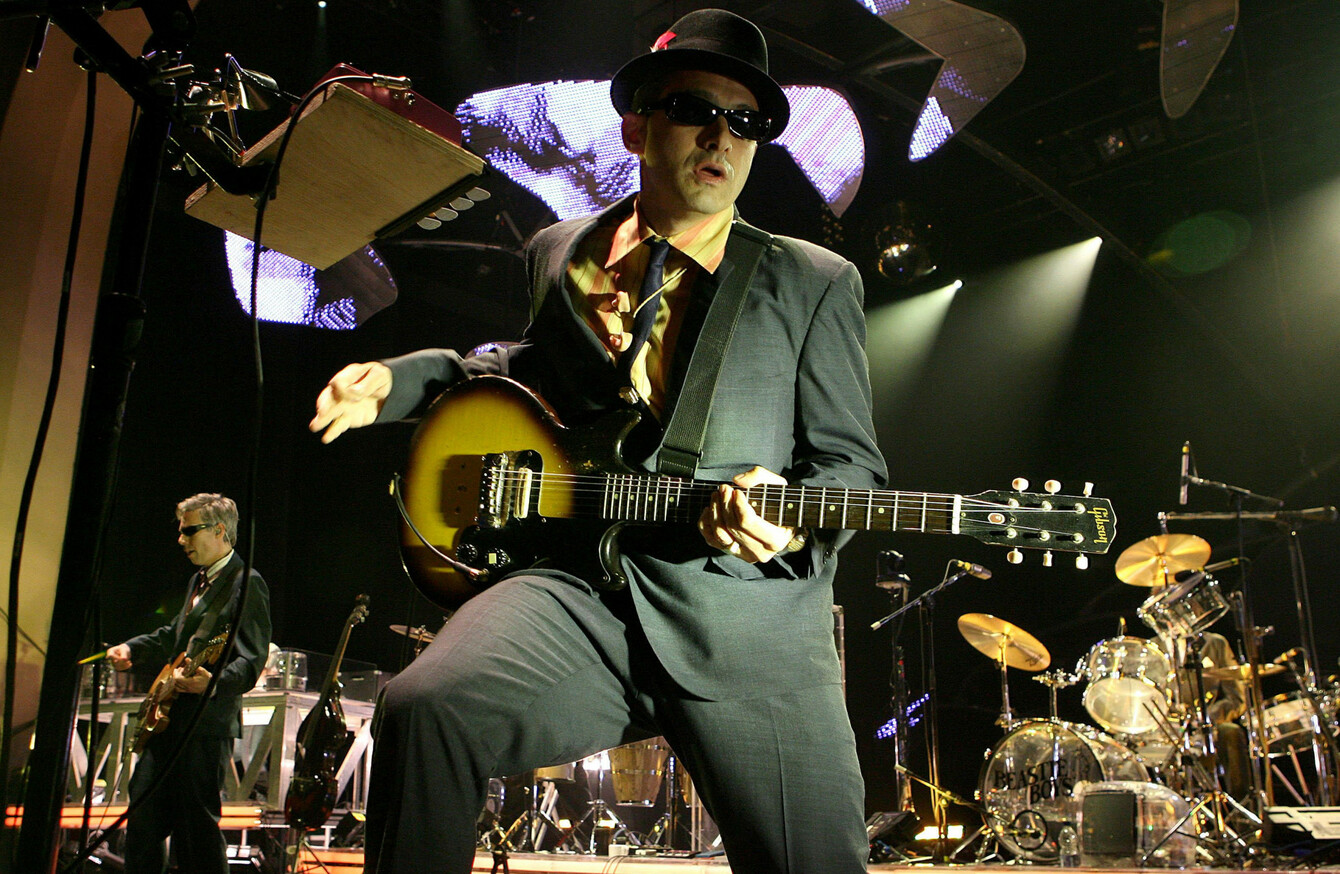 Ad-Rock (Adam Horovitz) during a 2007 gig at the Brixton Academy, south London
Image: PA Archive/PA Images
Ad-Rock (Adam Horovitz) during a 2007 gig at the Brixton Academy, south London
Image: PA Archive/PA Images
ADAM HOROVITZ, BETTER known as Ad-Rock of The Beastie Boys, has said he believes a group of women who have accused his father of sexual misconduct.
Playwright Israel Horovitz was today the subject of a New York Times article in which nine women accused him of rape and sexual assault.
One of the women who accused the elder Horovitz had been a high-school girlfriend of Adam.
In the Times piece, Adam is quoted as saying he believes the women.
"I believe the allegations against my father are true, and I stand behind the women that made them."
For his part, Israel Horovitz said while he has "a different memory of some of these events, I apologise with all my heart to any woman who has ever felt compromised by my actions, and to my family and friends who have put their trust in me.
"To hear that I have caused pain is profoundly upsetting, as is the idea that I might have crossed a line with anyone who considered me a mentor."
The Gloucester Stage Company today announced Horovitz had departed. Horovitz was Gloucester's founding artistic director and an ex-officio member of the board of directors. In 1993, the Boston Phoenix reported similar allegations about his behaviour, but the theatre at the time defended him.
Its current board president Elizabeth Neumeier apologised to the women who came forward in 1993.
"It is of the utmost importance that our theater home be a safe space for everyone: our actors, artistic and production teams, staff, volunteers, apprentices and patrons.
"It is deeply troubling that the person whose work, for decades, has been most central to GSC's mission and brand would so egregiously violate that space and put at risk the safety and welfare of those in his charge.
"Our hearts go out to the many women who are, once again, reliving the harassment and assaults they endured. We recognize that in the past their reports were grossly mishandled."
Horovitz's plays include Out of the Mouths of Babes and Strong-Man's Weak Child.