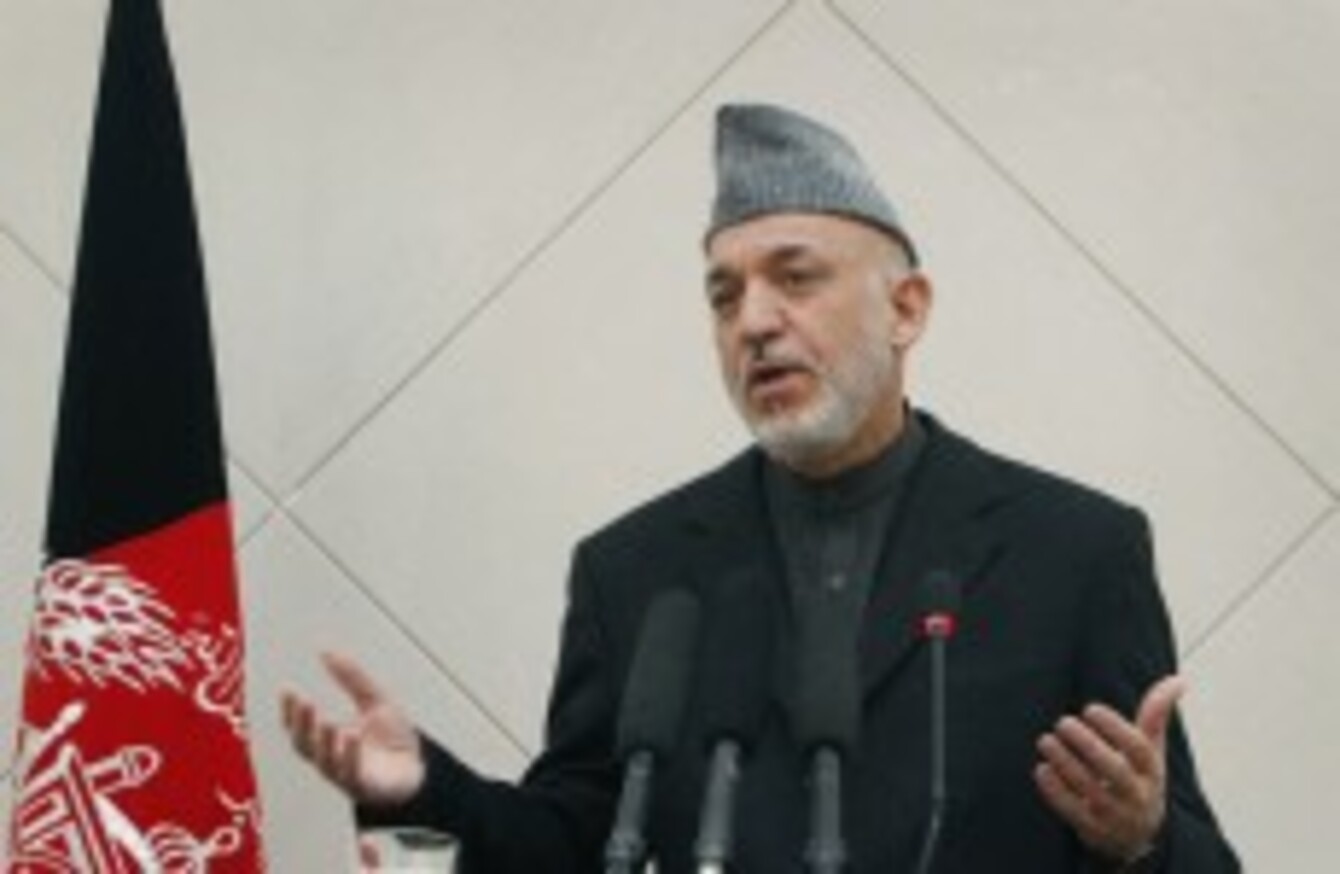 AN AFGHAN POLICE officer is suspected of having killed two senior US Nato officers inside the heavily guarded Interior Ministry in Kabul on Saturday.
Police officer Abdul Saboor has been named as the "main suspect" in the fatal shooting, according to the BBC. He fled the Ministry following the attack.
The US officers were shot during the fifth day of deadly protests taking place in the country, sparked by the desecration of the Muslim holy book at a US military base. Thousands of Afghans marched through the streets after news broke that the Qur'an and other religious materials had been thrown into a fire pit used to burn rubbish at the base situated north of Kabul.
US President Barack Obama said that the Qur'ans were inadvertently burned and described the incident as a "terrible mistake."
In total, at least 30 people have now lost their lives in the protests.
Today, Afghanistan's president renewed his calls for calm in a televised address to the nation.
"Now is the time to return to calm and not let our enemies use this situation," Karzai said. Asked about the unprecedented recall of Nato staff, Karzai said it was an understandable step.
"It is a temporary step at a time when the people of Afghanistan are angry over the burning of the holy Qur'an," Karzai said. "We are not against this," he added.
During protests last Thursday, an Afghan soldier turned his gun on foreign troops, killing two American soldiers, during a riot outside a US base in Nangarhar province.
That shooting and Saturday's at the Interior Ministry were the latest in a rising number of incidents where Afghan soldiers or policemen, or gunmen wearing their uniforms, have killed Nato forces. Last month, France suspended its training program and threatened to withdraw its forces from Afghanistan a year ahead of schedule after an Afghan soldier shot and killed four French soldiers on a base in the east.
Additional reporting by the AP