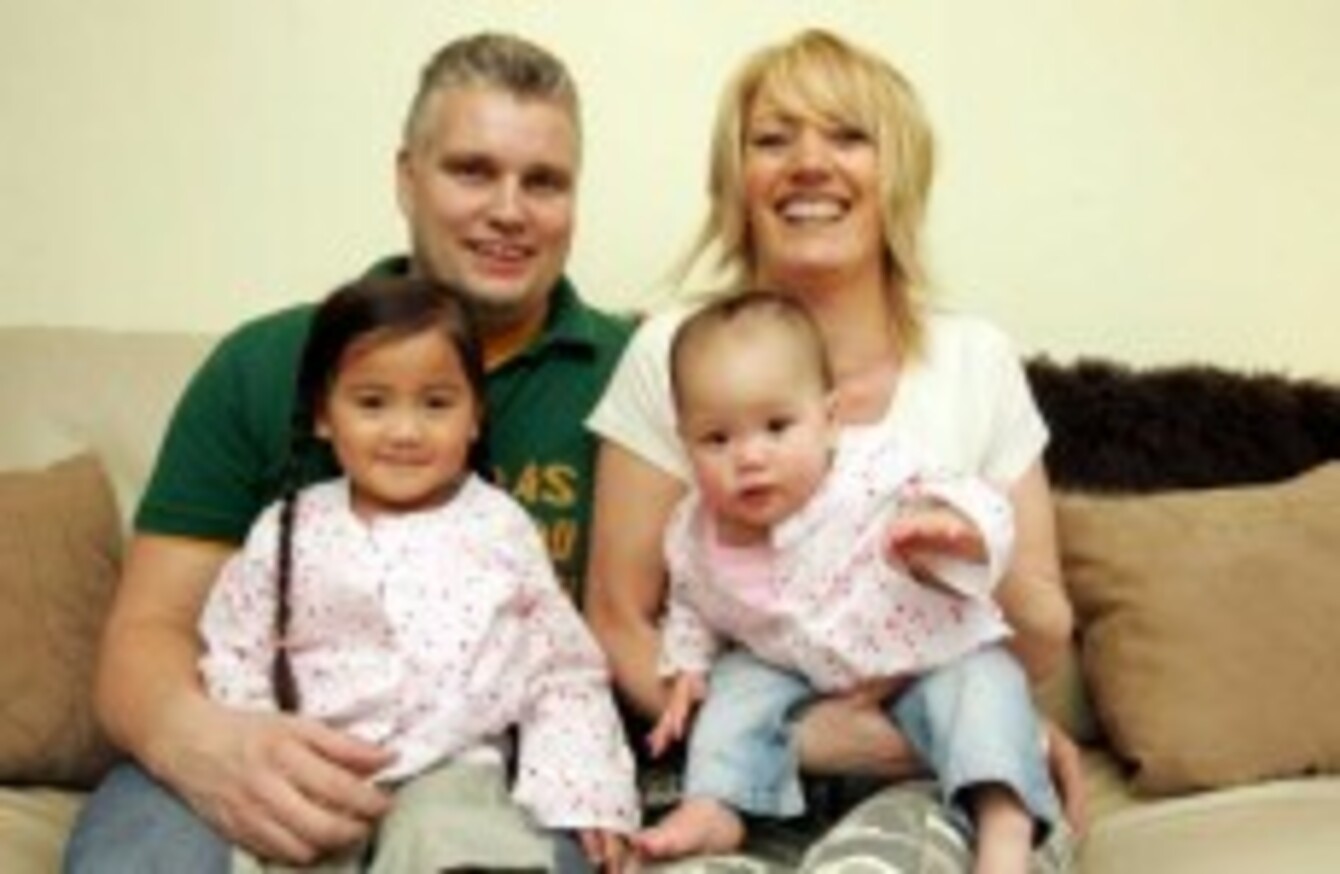 Derek and Ursula Hickey who adopted Mia (left) and Abi from Vietnam (File photo, 2005)
Image: Leon Farrell Photocall Ireland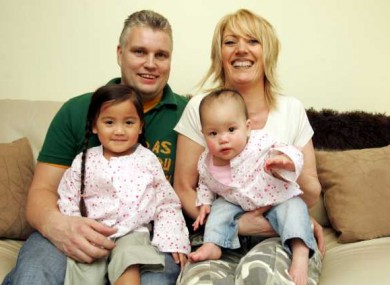 Derek and Ursula Hickey who adopted Mia (left) and Abi from Vietnam (File photo, 2005)
Image: Leon Farrell Photocall Ireland
THE FIRST EVER accredited adoption mediation agency in Ireland has officially opened its doors.
Arc Adoption is the first service to be accredited under the terms of the Hague Convention. The convention dictates that adoptions can only take place between Ireland and other countries who have also ratified it, or with whom Ireland has a bilateral agreement. The Minister for Children Frances Fitzgerald says that Arc will make the adoption process easier, more transparent and more child-focused.
Arc is currently approved to work with Bulgaria and is seeking to develop a special needs programme with China. Arc chief executive Shane Downer also says that Arc is keen to work with Vietnam, which is due to ratify the Hague Convention in June. Downer says the agency is also "committed to building programmes with at least two other countries of origin".
The Irish Independent reports however that the earliest that the terms of the Convention could come into force is October. Adoptions from Vietnam were stopped in January 2010 because of serious concerns about the process there, with UNICEF expressing concern about the actual availability of children in serious need of a home.
The Sunday Business Post reports that four other agencies have applied to provide mediation services, but that no decisions on their applications have yet been made.