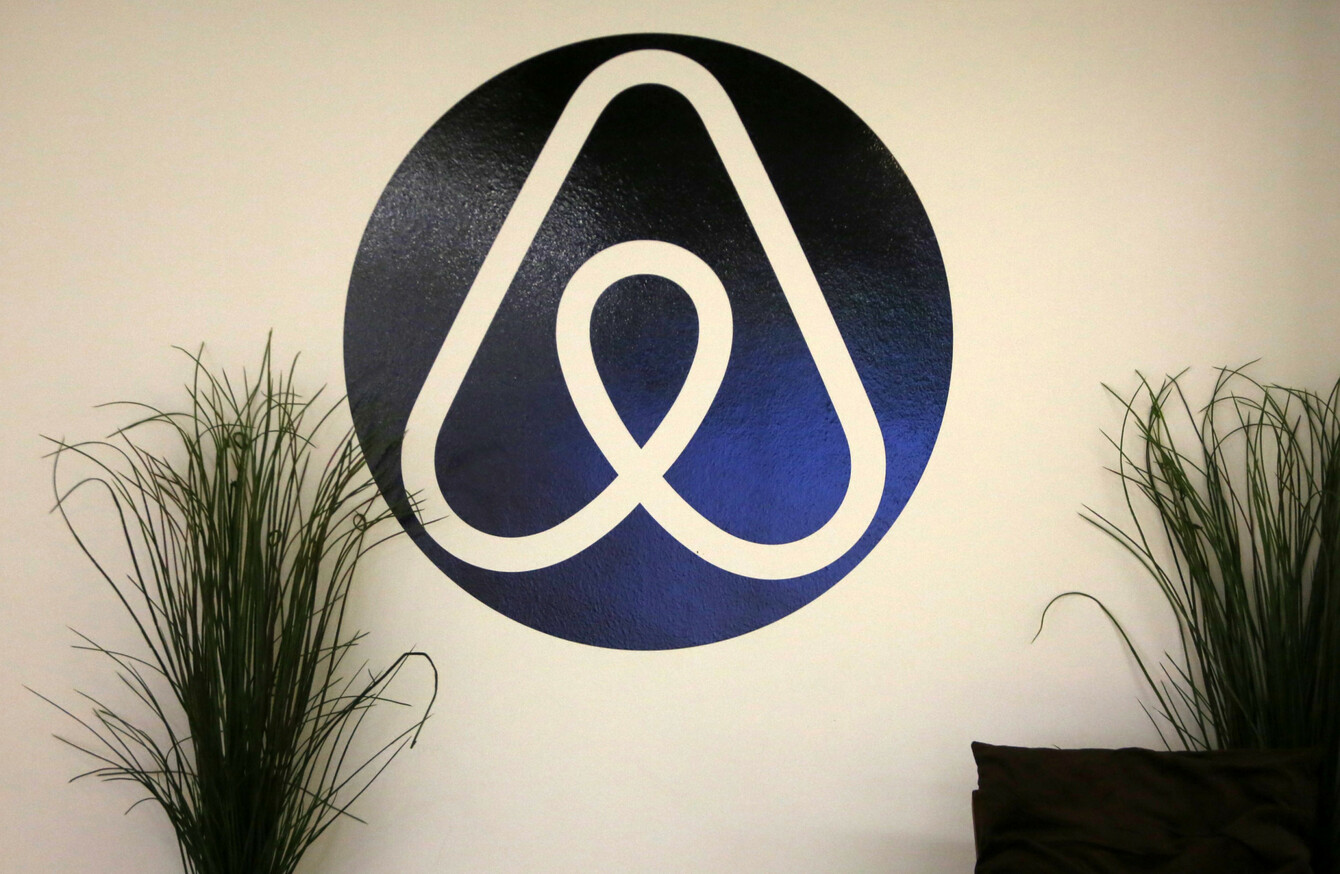 Airbnb's headquarters in Ringsend in Dublin.
Image: Sam Boal/Rollingnews.ie
Airbnb's headquarters in Ringsend in Dublin.
Image: Sam Boal/Rollingnews.ie
AMID CRITICISM THAT short-term lettings are hurting Ireland's rental sector, Airbnb has revealed that 640,000 guests will use the service in Ireland over the summer.
The website has said that it is experiencing its "busiest summer" in Ireland and that a typical host will earn €2,000 during the period.
Airbnb allows renters and homeowners to rent out their property to visitors and argues that it is making a significant contribution to Ireland's tourism industry.
Yesterday, the CSO confirmed a 6.7% increase in overseas visitors for the first half of this year, with 307,000 more arrivals than the same period last year.
Airbnb estimates that visitors travelling to Ireland using the website will contribute €57 million to the Irish economy between mid-June and mid-September.
Visitors from the US are the biggest group using Airbnb in Ireland, followed by domestic Irish holidaymakers and then visitors from the UK, France and Germany.
But with Ireland's housing crisis putting upward pressure on rents, Airbnb and other short-term letting websites are being accused of taking much-needed rental stock off the market.
Calls have been made for greater regulation of the sector with Housing Minister Eoghan Murphy currently considering a report that he was presented with a number of months ago.
The minister has been criticised for not publishing the report and it's understood that there have been meetings about it recently within the department.
Holiday homes
Senator Kevin Humphreys has published legislation on the issue in the Seanad and, speaking to TheJournal.ie, he claims that homes previously rented to families are now being used solely as short-term holiday homes.
"I reckon there's about 6,000 homes that have been transferred into the holiday sector as short-term lets in the middle of a housing crisis," he says.
Humphreys adds that regulation won't solve the problem but that it could provide some respite, pointing to Berlin where strict controls on short-term lets brought 2,500 long-term rentals back onto the market over the course of a year.
Berlin is one of a number of major cities that have clamped down on the use of Airbnb.
Hosts in Germany's capital are only permitted to rent out their property for 50% of the year, while Amsterdam imposed a limit of 60 nights a year.
Humphreys supports a licensing system that would restrict the number of nights a property can be rented out, but he says restrictions must be designed so that landlords don't continue flipping rentals into holiday homes.
It can't be long enough that it will economically reward landlords from transferring what is a long-term let for a working family into a short-term let. It would allow a family that's going on holidays to let their property for two weeks but it wouldn't let a landlord that currently has a property transfer it to short-term.
The senator said that two-bedroom properties in Dublin are available to rent for €150- per night on Airbnb and that investors are buying up property to convert to short-term lets.
Humphreys says there are 15 other websites that are also advertising holiday rentals and adds that he's seen the effect of this in his own local area.
"They're hollowing out communities in the city, because where we had living, vibrant communities we now have tourist, holiday-homes. And that's happening in Ringsend, in Pearse Street, in Stoneybatter, in Phibsborough. And it's having a real impact on the letting market in the city."
I've seen it in multiple units in the Ringsend area, where families have been letting them long-term and it's been transferred into short-term lets and it's having an impact locally. Not only on the shortage of homes to be let, but also turning what would be vibrant communities into a holiday resort. And that's not the experience people want to have when the come to visit a city.
Regulation
Last year, a government working group was established to examine whether new regulations are required for the sector.
The report of that working group was delivered to the minister a number of months ago but it has not yet been published. It is understood that regulations imposed in other countries are being considered as part of the report.
In a statement yesterday, the department said that the minister "continues to review the group's report" but it gave no indication on when it would be published.
The department noted that the minister is also reviewing a previous report published last year by the Oireachtas Housing Committee.
That report recommended that all hosts should be required to register with the relevant local authority and that a two-tier system be introduced, separating those who rent out their own primary residence for more than 90 days per year.
Sinn Féin's housing spokesperson Eoin Ó Broin TD is among those who have criticised the minister for not publishing the report, and also for proposing a subsequent public consultation process.
Ó Broin said that the committee's report is sufficient to begin formulating legislation.
"It is my view that a prolonged public consultation process is not necessary. This issue has been debated publicly now for a number of years with many stakeholders including ourselves and the housing committee, putting forward workable solutions," Ó Broin said this week.
Tourism
The issue of short-term lets is also understood to have caused tension between the departments of housing and tourism, with a lack of clarity over who should take the lead on regulating the market.
Speaking to TheJournal.ie last week, Minister for Tourism Shane Ross conceded that his department would likely shoulder some of the burden.
"I think we will probably have to share the responsibility for that – I think we should set up some sort of inter-departmental group, that should probably be done in the future alright," he said.
- With reporting by Christina Finn