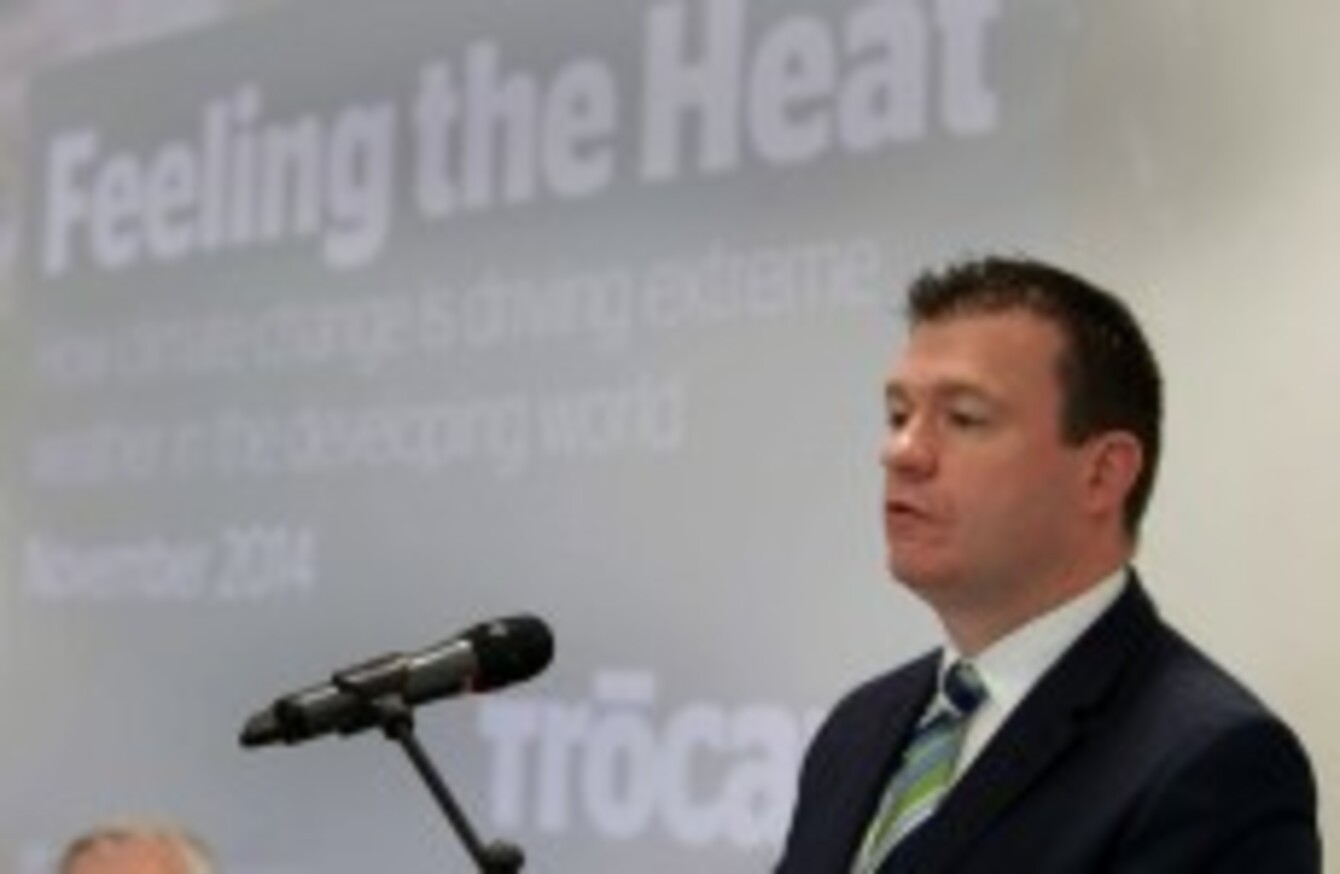 Alan Kelly
Image: Mark Stedman/Photocall Ireland
Alan Kelly
Image: Mark Stedman/Photocall Ireland
A LANDLORDS GROUP is calling (again) for an urgent meeting with Environment Minister Alan Kelly to discuss Irish Water bills, ahead of the publication of planned new legislation to govern the collection of charges in the rental sector.
Fintan McNamara of the Residential Landlords Association said he had been seeking the meeting for months, and insisted his members must be listened to.
The planned Water Services Bill 2015 will govern a number of areas not included in last year's contentious Water Services Act.
"The Bill will, in the main, make provision for addressing any unpaid water bills relating to domestic property including privately owned and occupied property, private rented accommodation and local authority rented accommodation," the Minister said, in an answer to a parliamentary question.
He said additional consultations with stakeholders needed to take place before the Bill could be published.
McNamara said he had met the Minister in Morning Ireland's studios before Christmas, and that Kelly had told him a meeting would be no problem.
He followed up with a phone call to the Department, and made a fresh call for a meeting in another Morning Ireland interview at the start of February.
I called again last week, but I still haven't heard anything.
The Residential Landlords Association of Ireland represents several hundred professional landlords.
The larger Irish Property Owners's Association met with the Minister yesterday, a spokesperson for the Department said.
The spokesperson said he wasn't aware of any request for a meeting from the RLAI.
McNamara said his members were becoming frustrated with the Minister – and that he was concerned the Government was still moving ahead with mooted plans to oblige landlords to hand over tenants' deposit money to Irish Water, should they fail to pay their bills.
"That's not something we'd tolerate," McNamara said.
Some tenants failed to pay their last month's rent, and such a requirement would place a further burden on the landlord, he said.
Fresh appeal
Irish Water last night launched a fresh appeal for landlords to confirm their property details with the utility, and to provide contact details for tenants.
Under current rules, the owner of a property is deemed to be the the occupier unless proved otherwise – and Irish Water has been stepping up its reach-out to renters in recent weeks.
In a press release yesterday, the beleaguered semi-state said that tenants should contact them as soon as possible in order to receive the correct bill and avail of the €100 'conservation grant'.
McNamara said that the renewed appeal was being made following consultation with his group.
While landlords regularly co-operated with utilities who were trying to reach tenants, he said they didn't like being forced into a "piggy in the middle" role on the water issue.
"This is a hot potato issue," he said, adding that it was something his members would have to live with.
Requests for a comment from the Irish Property Owners' Association were not returned last night.