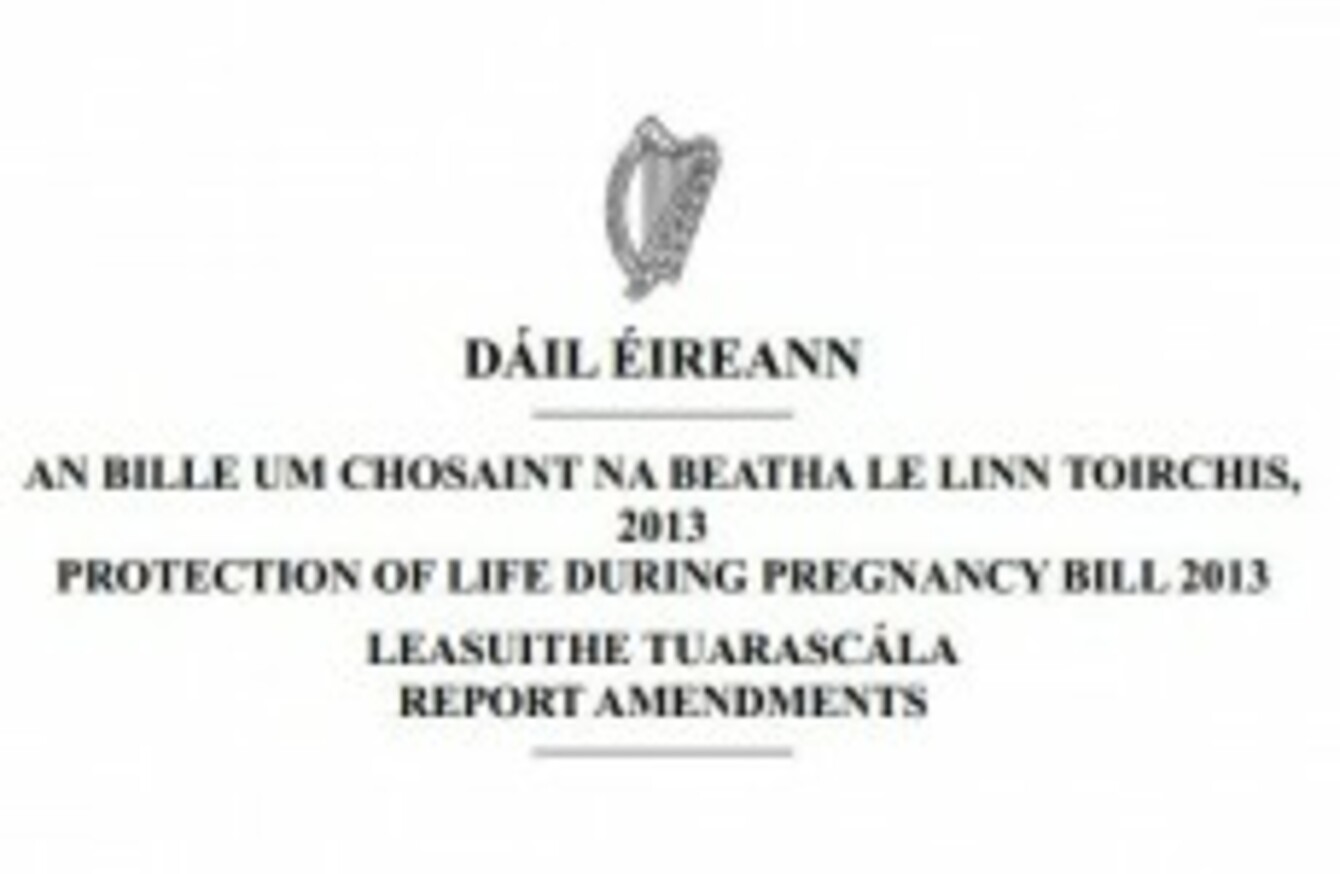 A LIST OF all of the amendments tabled regarding the Protection of Life During Pregnancy Bill 2013 has been published.
The 165 amendments come from a range of TDs and cross a number of different aspects of the bill. They will be discussed in the Dáil tomorrow.
TDs will cast their votes on the bill tomorrow in the Dáil, and the document released this evening is a compilation of amendments tabled by the deputies over the past few days.
There is likely to be heated discussion over which of the 165 amendments do get discussed, given that there could be time constraints tomorrow evening.
Some of the most contentious amendments have related to Section 9 of the bill, which concerns suicide grounds as a means to obtain a lawful termination.
In her amendments, Fine Gael Minister Lucinda Creighton seeks the removal of the suicide section, and sets out a line of care for women who present as suicidal.
Deputy Terence Flanagan also seeks the removal of the suicide section.
Meanwhile, an amendment jointly tabled by TDs Clare Daly and Joan Collins would allow for lawful terminations in cases of rape and incest.
In the first Dáil vote, 24 TDs voted against the legislation. This led to four Fine Gael members losing the party whip.
Tánaiste Eamon Gilmore told RTÉ today that the amendments discussed by Cabinet won't involve any "fundamental or substantial change" to the bill.
He said that there will be no change to the issue of suicidal ideation in the bill.