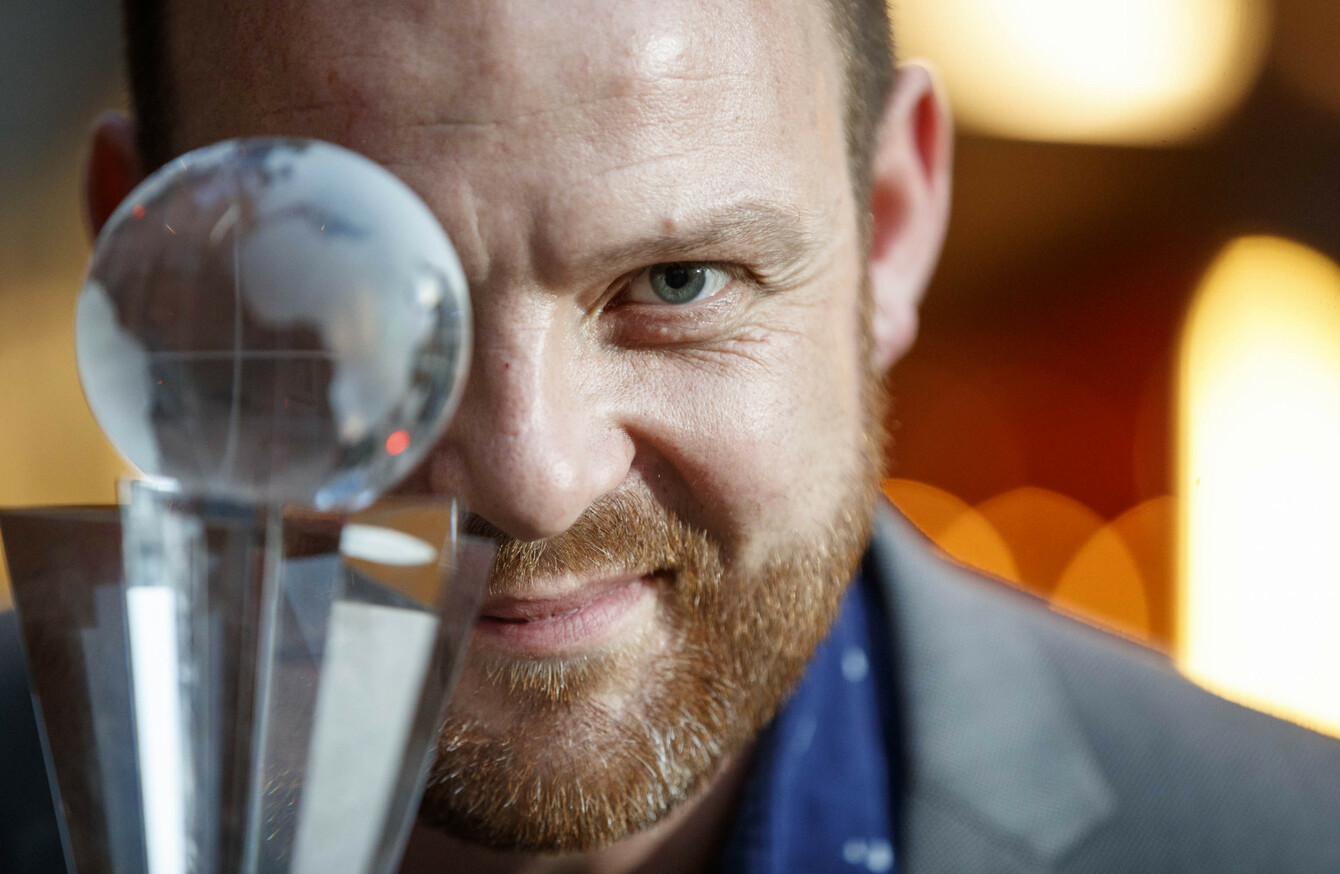 Image: Andres Poveda Photography
Image: Andres Poveda Photography
AN IRISH COCKTAIL maker is to battle it out with drink makers from across the world at the World Class Bartending Finals in Mexico this coming week.
And it turns out that the hedgerows of Cork have helped inspire him.
Andy Ferreira manages the city's Cask bar and was chosen as World Class Irish Bartender of the Year at the World Class Irish Final 2017 at Zozimus, Dublin.
Six finalists were tested on all aspects of bartending by big names in the industry, and chef and co-host of MasterChef UK, John Torode, was the celebrity judge.
"It's not so much an award as the biggest cocktail competition in the world spread out across a whole portfolio," Ferreira told TheJournal.ie about the event. "With this one you have a vodka, gin, rum, scotch… It really tests your skill as a bartender, not just honing your skills with one spirit."
To enter, hundreds of bartenders had to send in a recipe. They were whittled down to six people, who had to take part in a live judging event. Why does he think he won? "I've got quite a bit of experience, I'm well travelled, I've bartended around the world. I think life experience can maybe give you a little edge in these things," said Ferreira. "I'm open to new flavours, open to new ideas."
Not just mojitos
He runs the Cask bar on Cork's MacCurtain St, where he says they are "doing exciting stuff fusing exciting ingredients" and "thinking outside the box". They are particularly inspired by using seasonal ingredients – not just in their food, but their drinks.
Cork city is so small. You drive 10 minutes outside the city and you're surrounded by countryside. We have an unbelievable amount of hedgerows in Ireland and natural seasonal ingredients available, if you know what you're looking for.
Ferreira said that at Cask they look to nature to inspire them, and work closely with the likes of Ballymaloe House when making their own liqueurs. Summer drinks, for example, are light and fresh, while coming into autumn they tend to focus on darker and nuttier flavours.
It's a long way from a Long Island Iced Tea or Sex on the Beach. "I think we've moved on an awful lot in the last couple of years – Dublin has some amazing cocktail bars. It's a bit like the cooking culture took off in the last few years," said Ferreira. This awareness is now spreading to people educating themselves on how to make quality cocktails, he said.
Cocktail tips
Asked about his tips for getting served a delicious cocktail, Ferreira said: "I would say trust in the bartender. Go to a good cocktail bar and ask for the bartender's choice – that would be my recommendation. The bartender can steer you towards something that suits your palate."
MacCurtain St has had a "complete resurgence" in recent years, said Ferreira. "There's a couple of really good restaurants open in the last few years. It's almost a little area itself. You can come here and you can have a really nice dinner and go and have a few beers."
"It's just really vibrant at the moment – there's a lot going on."
As for the competition next week, to make sure he brings only the best with him Ferreira is vacuum-packing his ingredients.
"You'd want to have control over your ingredients," he explains. "Vacuum packing is a great way to store materials so that they won't go off on the flight."
The World Class competition includes a number of different heats and will culminate in the middle of next week. It will definitely test the bartenders' skills – the semi-final, for example, will involve making six drinks in six minutes.
"I am looking forward to it. I am just trying to stay pretty relaxed about it – I am not going to put myself under pressure, and really enjoy it. I want to really express myself and really make sure I do a good job for Ireland and for Cask," said Ferreira.