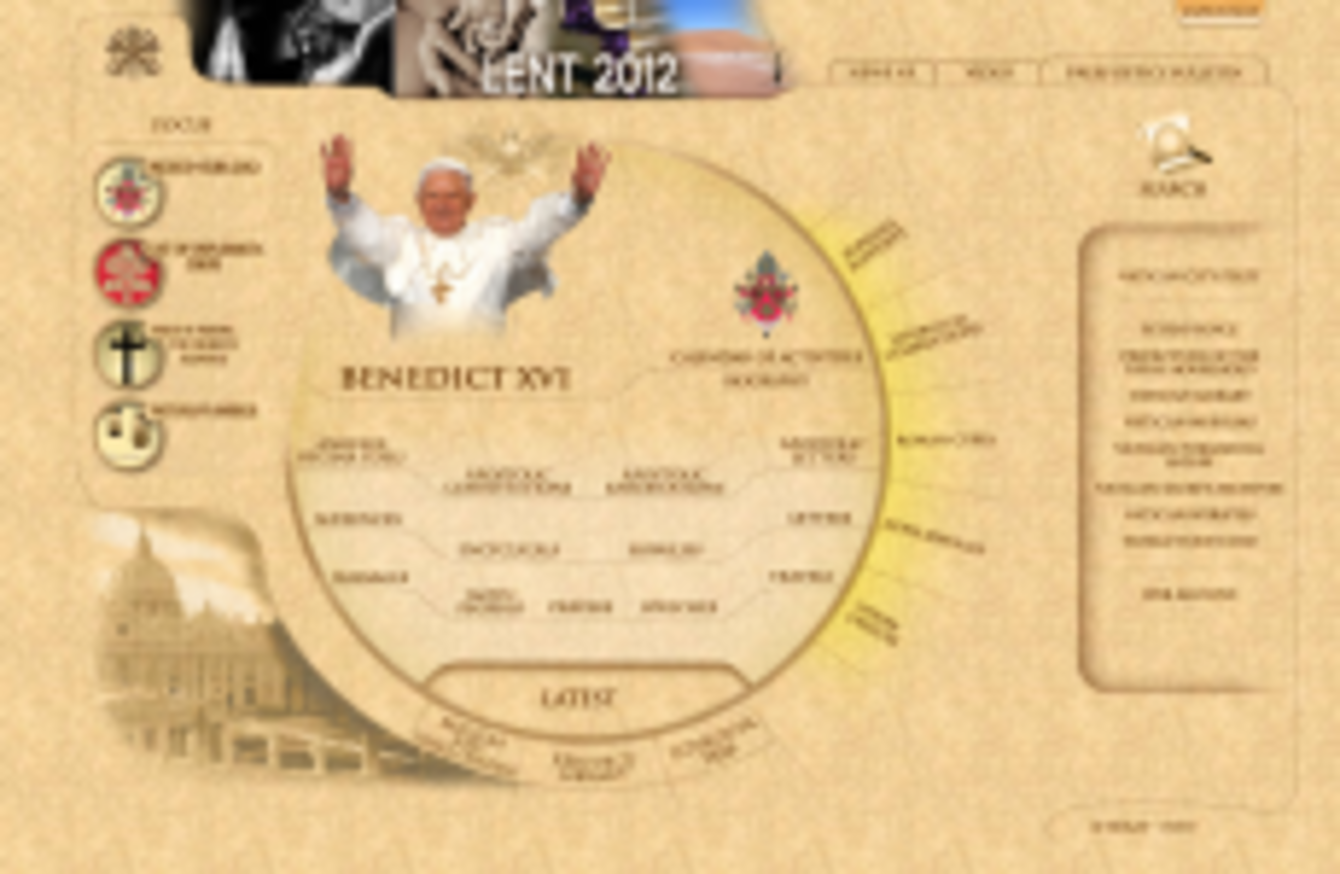 ANONYMOUS HAS CLAIMED responsibility for an attack on the website of the Holy See which left it inaccessible for several hours yesterday, demanding a renegotiation of the deal establishing the Vatican as a sovereign state.
The vatican.va website was down for several hours, with the Catholic News Service reporting that the site had become unresponsive "around mid-afternoon local time". Emails to the domain were also bouncing for some time.
In a statement posted online around the same time as the site went down and addressed to the website, Anonymous said it had "decided to lay siege to your site in response to the doctrines, liturgies and the precepts absurd and anachronistic that your organization is for profit (Roman Apostolic Church) propagates and spreads worldwide" [sic].
The statement criticised the church for burning books "of immense historical and literary value", ordering the execution of detractors, denying valid scientific theories and extorted money from the "unwary" in exchange for indulgences to get into Heaven.
"In more recent times have played a significant role in helping Nazi war criminals find refuge in foreign countries and to evade international justice," it added, going on to describe the Church as "one of the last bastions of an unfortunate, past era":
We sincerely hope that the

Lateran Treaty

will be finally be revised in the near future and will come … what you are delegated to a relic of times gone by.
The missive added that the attack was not intended to target the faithful members of the Church or the "true Christian religion", but rather the Roman Apostolic Church itself.
The attack is not the first on a Catholic website – in August the website of World Youth Day was attacked and disabled for a day, coinciding with Pope Benedict XVI's visit to Madrid to attend the event.