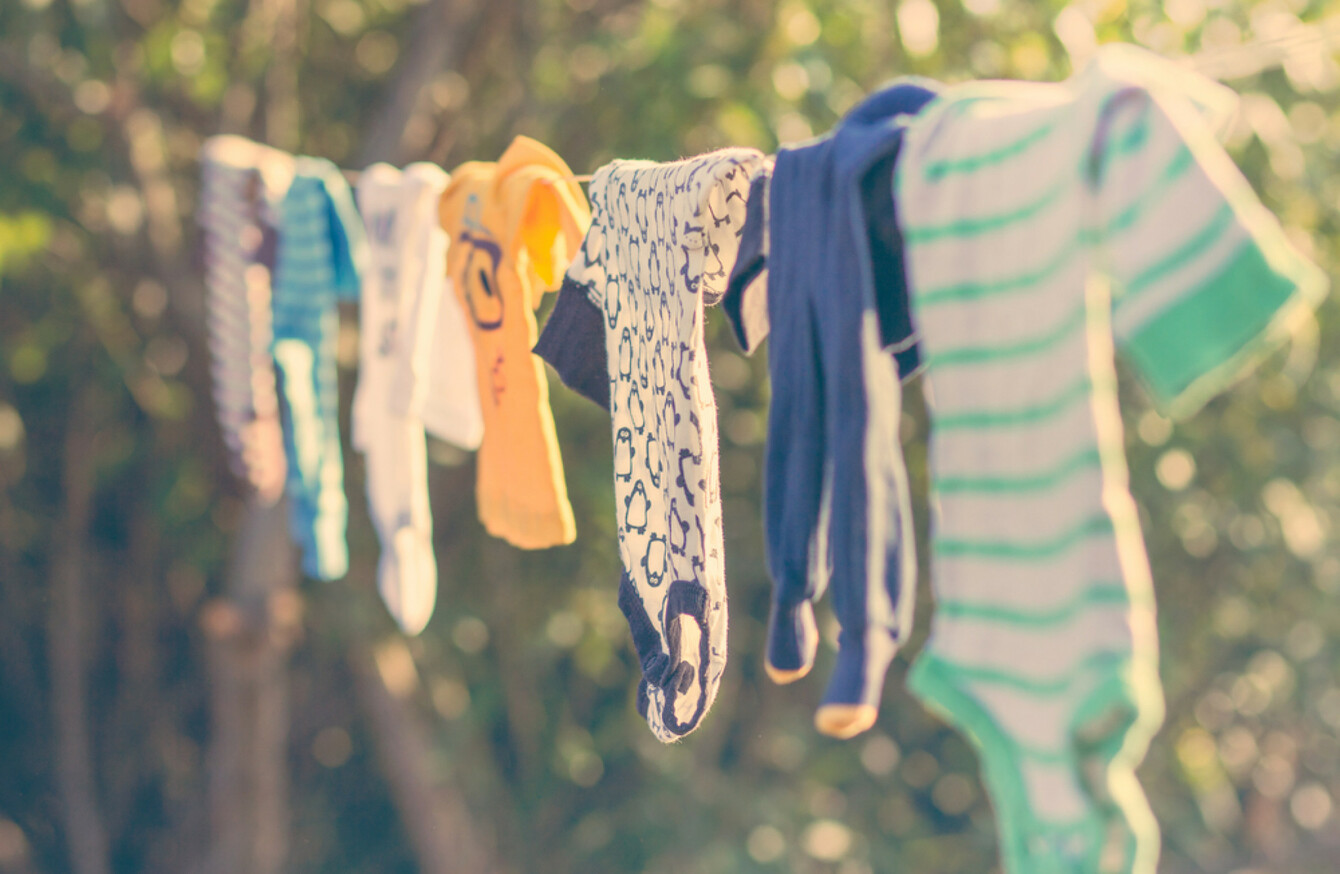 Image: Shutterstock/mpaniti
Image: Shutterstock/mpaniti
I'VE BEEN PACKING away the 0-6 month onesies and feeling a bit emotional. They've gone to live in the attic until such a time as I can sort them into 'donate', 'bin' and 'keep for sentimental reasons'. Contrary to the last time they were bundled away, they're not being kept for 'next time', because there won't be a next time.
We're definitely done. I think.
It's strange, but in some ways the question of 'are we finished having kids?' feels almost as big as 'are we ready to start a family?' Don't get me wrong, I know it's a very privileged position to be in and I feel fortunate beyond words to have had two healthy, uncomplicated pregnancies and two wonderful sons. But just as the decision to have a baby was life changing, so too is the decision not to have any more. What life are you saying no to? Who are you potentially missing out on meeting? Will I regret this?
The tick-tock of my biological clock means it's something that requires immediate attention. I was geriatric on my last pregnancy, God only knows what category I'd be in if I had a third. I know logically we can't afford more kids, physically I'm not sure I'm able and emotionally I'm totally happy with two – so it should be an easy decision… right?
Do you 'just know'?
Some mums say they just know. "I had a niggle that would not go away after having my first two but I can honestly say it disappeared after our third child, Henry," says mum-of-three Judith Thompson. "I loved the newborn bubble with all three of them but I really savoured it with him because I knew he was definitely my last and I was ok with that."
"We're definitely done," agrees fellow mum Sarah Vibert. "The main reason is that, with work as well, I never really feel like I have enough time for each of my boys one-on-one. If another baby was in the mix it would mean they got even less of my time."
Others aren't so sure. "I keep hearing there's a 'feeling'. I've never had it," says author and mum-of-seven Jen Hogan. "I assume it becomes a case that your head has to rule your heart at some stage and you have to know and appreciate your limits."
Interestingly in Jen's case, and many others', the rest of the world often seems to feel confident in deciding your family's complete even if you can't. "People assume all the time that I'm 'done' – ever since I had two children! – but my answer is always 'never say never'," she says.
The question of having more kids is one that Joanna Fortune, psychotherapist and author of 15 Minute Parenting, sees crop up with clients – more often women than men, although men wrestle with it too – and usually when the couple are not on the same page about what the answer should be.
Unfortunately there is no magic formula to work it out. "Wouldn't it be nice if there was a simple Cosmo quiz that could answer it for you? But of course there isn't because it is so much more complex and nuanced and individualised than that," she explains. "It's a psychological question so logic alone will not be enough to adequately respond to it."
One important thing she recommends asking yourself is: Do I really want to raise another child? Or do I feel having another child will meet some otherwise unmet need within me?
End of a chapter
She adds: "If you're waiting for some kind of 'sign' that will confirm whether or not you are done, it's not going to happen, because the answer to that question isn't outside of you, it is inside of you."
Personally I'm 99% sure I'll not have another baby. My husband's of the same mind. Practically and emotionally I know it's the right decision – so why are the tiny onesies making me bawl so?
"It marks the end of a chapter in your life and you have to process what that means. Knowing you will never hold that little baby again – that IS emotional," explains Joanna.
"As you move forward try to focus on what you are moving towards in your life now, what new experiences does this freedom bring you rather than just looking back on what you are letting go of or leaving behind."