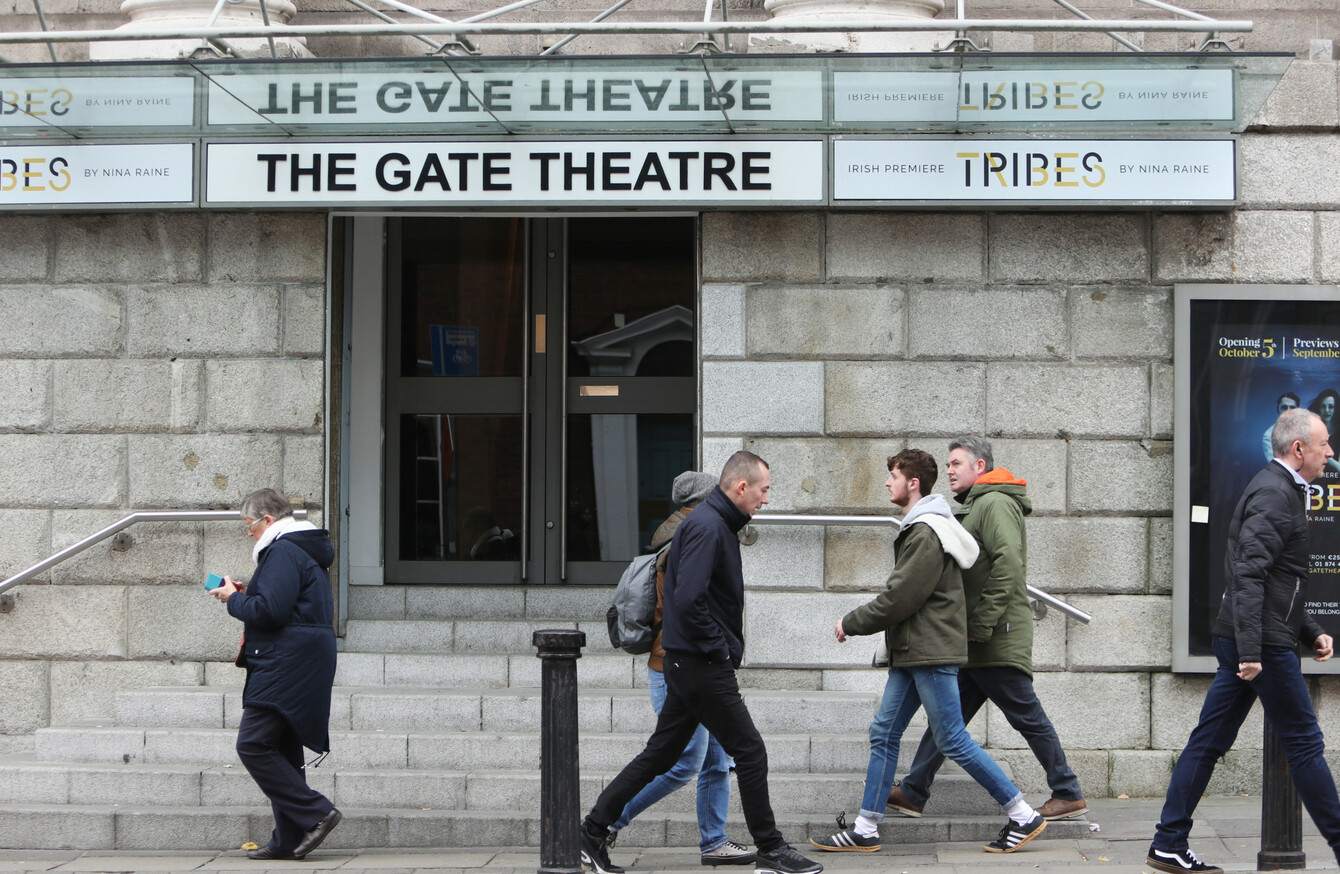 Image: Leah Farrell
Image: Leah Farrell
ARTS MINISTER HEATHER Humphreys met with the Arts Council today to discuss allegations of sexual harassment at the Gate Theatre in Dublin.
Taoiseach Leo Varadkar said today's discussion centred on whether it was necessary to take further action on the issue across the arts sector.
Varadkar said he had discussed the matter with Humphreys and that "there can be no tolerance, in my view, of assault or sexual harassment or bullying of any sort in any workplace".
"And I want that message to go out very clearly," he added.
Following claims of sexual harassment and abuse of power within the theatre, the Gate Theatre issued a statement yesterday to state that it has set up a confidential process for employees and contractors to raise any concerns they may have.
The board and management of the theatre said it intends to "appoint an independent professional HR advisor to handle any issues raised" through that process.
The Taoiseach said the issue of bullying in the workplace was not discussed at Cabinet today, but said he agrees that it is a very important matter.
It is perhaps one we should discuss. There can be no tolerance of assault, sexual harassment or bullying of any sort in any workplace. I want that message to go out very clearly. The Gate Theatre is a private institution and not a public body.
It has its own board and trustees, and it is incumbent on them to put in place an independent investigation to ensure the allegations made are thoroughly investigated.
He said matters like bullying or sexual harassment are not unique to any one sector.
"They are probably prevalent in society and I am full of admiration for the people who have come forward in this and other countries to tell their stories. If they continue to do so, it may help to change the climate and make people who may consider treating fellow workers or people subordinate to them in the workplace in such a beastly manner. I hope it would cause them to think twice in future," he said.
Labour's Joan Burton said the issue is very important, particularly to young people in the workplace, whether men or women, who may be at the start of their careers.
"Powerful dominant figures may use their power and dominance to make life very difficult for other people and seek to extract behaviour and favours from them which they would not otherwise dream of attempting to do," she said.