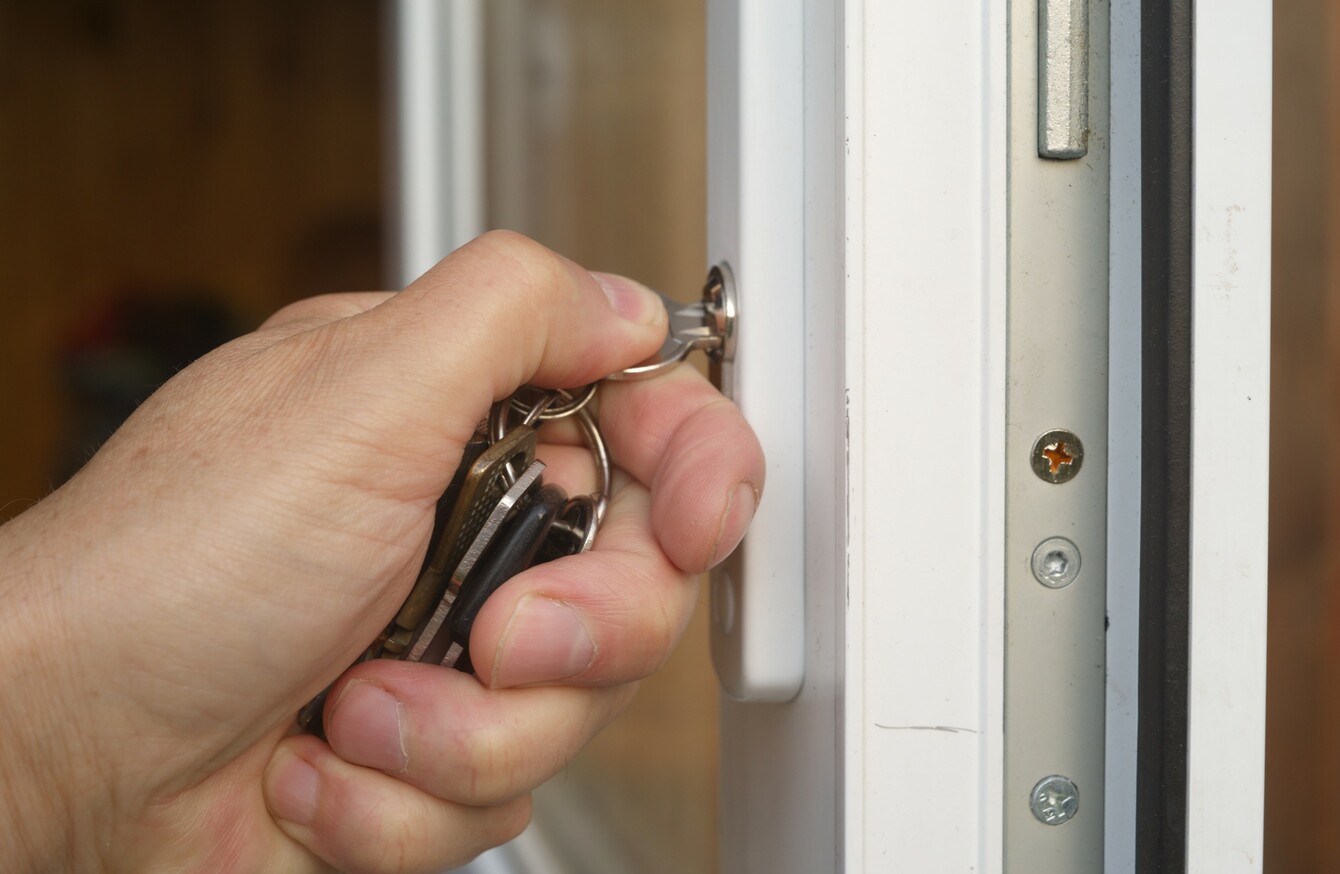 File photo
Image: Shutterstock/victoras
File photo
Image: Shutterstock/victoras
Updated Mar 19th 2020, 5:46 PM
THE GOVERNMENT HAS announced plans for a temporary ban on evictions for the duration of the Covid-19 crisis.
The proposals also include a temporary ban on rent increases for those whose incomes have been impacted by the coronavirus pandemic.
Tens of thousands people have lost their jobs as a result of the crisis, with a large number of businesses closing temporarily or permanently.
The notice period for tenancies of less than six months is also being increased from 28 to 90 days.
The emergency measures for renters were agreed at a Cabinet meeting today.
Housing Minister Eoghan Murphy intends to publish legislation next week to amend the Residential Tenancies Act 2004-2019 to give effect to these changes.
It is expected the legislation will amended over one day when the Dail returns next Thursday.
Speaking on RTÉ's Drivetime, Murphy said landlords cannot impose a rent increase on their tenents during the crisis, and if a person has received a notice request to leave the apartment or home they are renting that process will now be suspended. 
He said the government wants to ensure that during these uncertain times, peoples' homes are protected. 
Other issues that will arise after this period will have to be dealt with adding: "We can see what else needs to be done. As we move through this period of emergency, we don't yet know how long that will be, we don't yet know what other problems might arise in the interim."
In a statement, the Department of Housing said the emergency rental measures "complement those announced by the five main retail banks yesterday, in relation to the flexibility – such as three-month mortgage breaks – which will be offered to those with buy-to-let mortgages whose tenants have been impacted by the virus".
"It is the government's expectation that landlords will pass that flexibility on their tenants. Tenants are encouraged to engage with their landlords as quickly as possible if they are facing difficulties."
The statement added that while tenants "will be expected to pay rent during this period, income supports and Rent Supplement is available to those struggling to do so".
"These supports are provided by the Department of Employment Affairs and Social Protection. Any rent arrears built up will be payable, but landlords have been asked to show forbearance and reach local arrangements in such circumstances."
'People are worried'
Speaking today, Murphy said he knows that "many people who are renting are worried about their living situation".
"I want to assure them that over the emergency period they will be able to remain in their homes. Today the government approved new measures to give the strongest possible protection to all renters at this time of national emergency.
"A moratorium on notices to leave rental accommodation is being introduced as is a moratorium on rent increases so that people will be safe in their homes during this period."
Murphy said he is aware that some renters will find it very difficult to pay the rent due to the impact that Covid-19 is having on businesses and jobs, saying there are "supports in place for people through the Rent Supplement".
He thanked landlord and tenant organisations for their "engagement and support in these measures".
The minister added that in terms of a rent break for all renters, that's not necessary because the majority of people are still going to be at work.
"Yes, people are losing jobs for on reduced hours, and it's very difficult for them. But a number of people will still be working in our economy and will still be able to pay," he said.
Speaking to TheJournal.ie, Fianna Fáil's Darragh O'Brien said he wrote to Minister Paschal Donohoe about supports for renters last week and he is pleased that ideas he had put forward in his letter had been announced today. 
He said a rental and housing crisis that already existed has been made more difficult with the outbreak of Covid-19. O'Brien added that he has heard positive stories from landlords in recent days who have already been in touch with their tenants to work out deals.
Today's announcement follows engagement in recent days by Murphy with such organisations as well as charities and NGOs in the housing sector.
TDs are today debating emergency legislation that deals with a number of issues including social welfare payments and detaining people who have Covid-19 if needed.
Tánaiste Simon Coveney earlier confirmed in the Dáil that renters will be "protected", stating: "We will legislate to ensure that there will be no evictions during this period."
'Absolute panic'
Speaking in the Dáil this afternoon, Sinn Féin leader Mary Lou McDonald said "no threat of eviction should hang over anybody's head" during the crisis.
"Tens of thousands of people have lost their jobs, many more will lose their jobs in the days and weeks ahead, as businesses have had to close their doors.
"And for these families, the fear of the virus is now matched by the fear of bills that cannot be paid, rents that cannot be paid, mortgages that might go into default."
Catherine Murphy, co-leader of the Social Democrats, said a number of people who have received eviction notices recently have been in touch with her office and are in "an absolute panic". 
Labour's Alan Kelly echoed this sentiment, saying any rent that people cannot afford to pay because of the pandemic "cannot be crystallised".
"This is not like dealing with mortgages. The debt cannot be crystallised. They can't put it off, they can't pay it, so the State has to intervene. I cannot be any clearer than that."
Responding to earlier comments by Minister for Finance and Public Expenditure Paschal Donohoe about potential evictions, Stephen Faughnan, chairperson of the Irish Property Owners' Association, said the assumption "that landlords will automatically seek to evict tenants in financial difficulty is grossly unfair and serves to portray property owners in a very poor and cynical light".
Faughnan said the vast majority of property owners "treat their tenants very fairly and enjoy an excellent relationship with their tenants".
He called on the government "to move quickly to put in place the rental supports necessary to allow the tenants to continue to pay their rent".