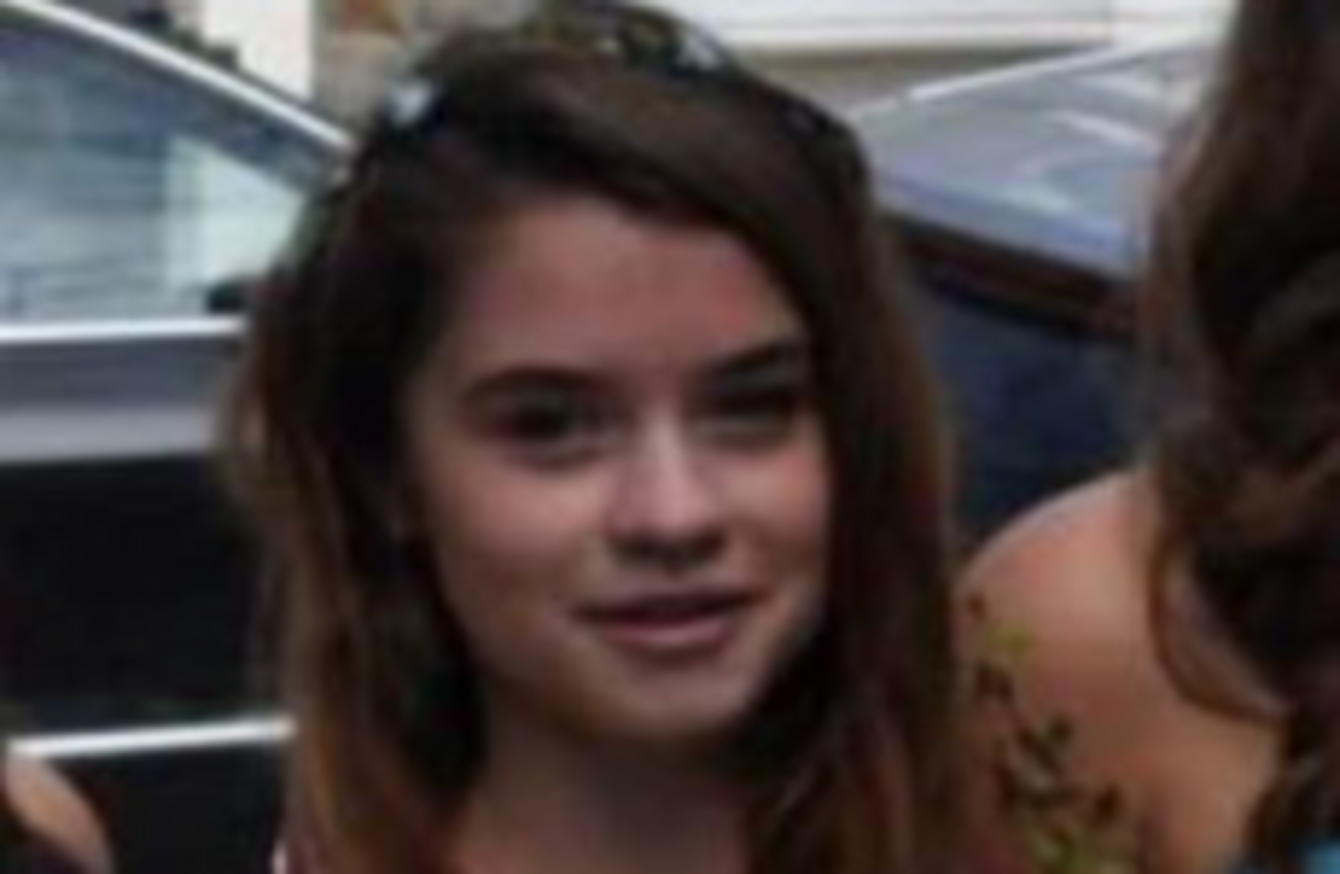 Image: Police Handout
Image: Police Handout
POLICE IN BRISTOL have recovered a laptop, mobile phone and tablet belonging to murdered teenager Becky Watts.
In a statement updating the public on the investigation, police said all the property that had been reported missing has been found.
They said that the murder probe is expected to continue for several weeks, despite the fact that six people have already been charged.
"Specialist forensic examinations will continue to help establish the full circumstances surrounding Becky's death," detectives added.
Officer leading the investigation, Detective Superintendent Liz Tunks warned that there will be ongoing police activity in the areas of Becky's home and where body parts were found.
"We'd like to reassure the local community that our primary aim is to conduct a meticulous and exhaustive inquiry into Becky's death and even though there have been charges brought in this case, it continues to be an active investigation," Tunks continued.
The 16 year old was reported missing on 20 February after she failed to return home the day before.
Almost two weeks later, body parts were found in a house at Barton Hill in the city after her stepbrother was initially arrested on suspicion of kidnapping.
Nathan Matthews, 28, was later charged with murder, while his partner Shauna Hoare, 21, is charged with intending to pervert the course of justice.
Last Friday, four more people were charged with assisting an offender in the case.
Becky's family are devastated by their loss, questioning why anyone would hurt their beautiful daughter "in such a brutal way".
A fundraising drive has been established to help raise funds for her funeral. Two separate GoFundMe pages have a combined total of over £11,000. A message from the family reads:
With the support of the public it is our wish to give Rebecca the biggest send off we possibly can to honour this much loved girl, taken far too soon. We also wish to support her immediate family while they continue to grieve through the unbearable pain and take away any financial burden they may face in the aftermath of this tragedy.
Tributes, flowers and cuddly toys have been left outside her own home in Crown Hill.