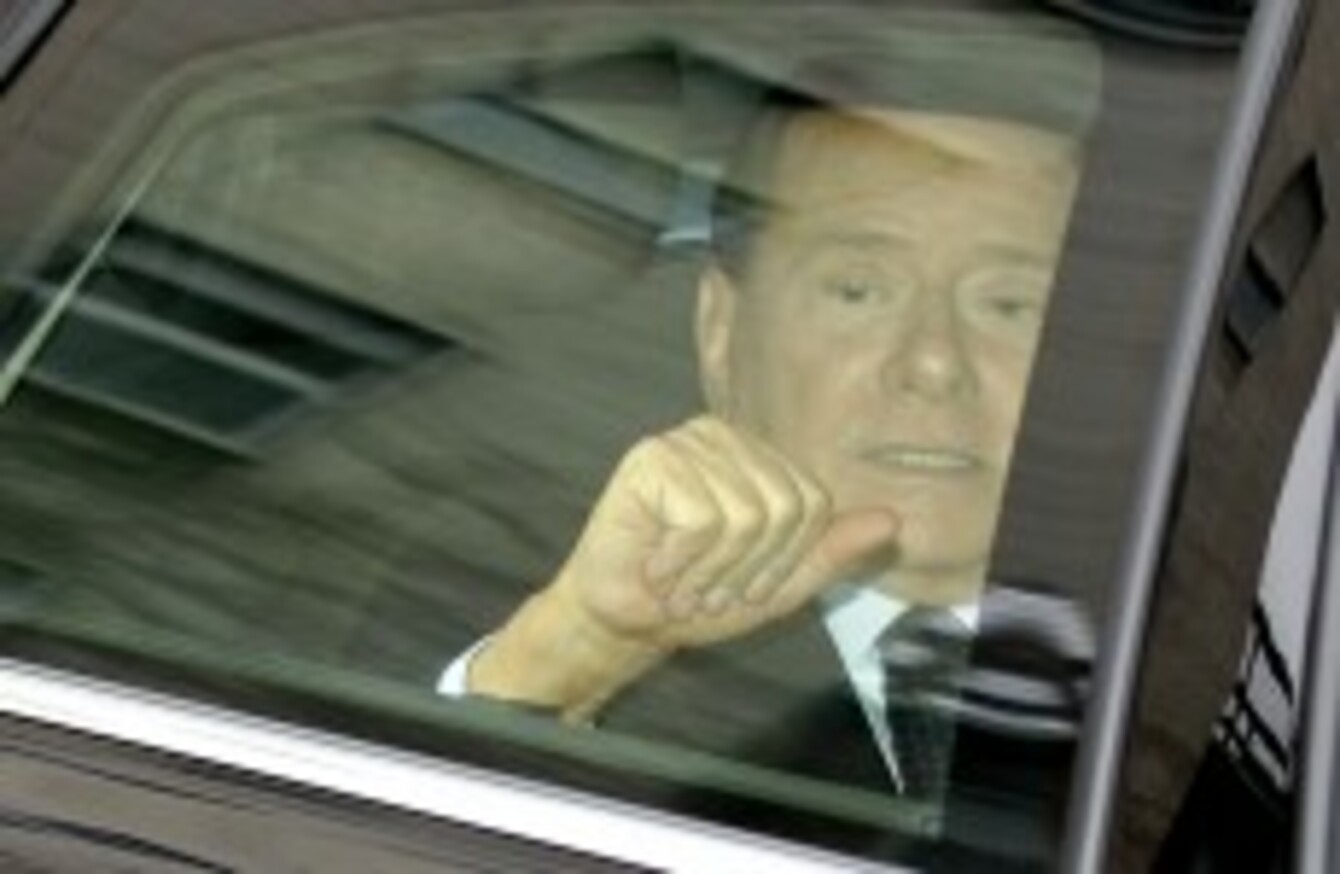 Silvio Berlusconi on Monday
Image: Luca Bruno/AP/Press Association Images
Silvio Berlusconi on Monday
Image: Luca Bruno/AP/Press Association Images
ITALIAN PRIME MINISTER Silvio Berlusconi described a tax fraud case against him as ridiculous as he appeared at a court hearing in Milan earlier today.
Berlusconi waved to a crowd of reporters and supporters from inside a black sedan as he entered the courthouse for the closed-door hearing. Prosecutors allege fraud in the sale of film rights by his Mediaset company.
The Italian leader has a history of legal woes, having been a defendant in about 50 trials throughout his career according to the BBC, but he has rarely showed up in court.
He has always denied wrongdoing and denounced what he says are left-leaning magistrates intent on hurting him politically.
"The prosecutors have shown that they want to persecute me and they don't stop even in the face of facts and of ridiculousness," he said Monday in comments to a TV show on one of Mediaset's channels.
Berlusconi said that the prosecutors see him as an "ideological and political enemy" and as "the obstacle preventing the left from gaining power."
"Unfortunately communism in Italy never surrendered and never changed," Berlusconi said.
The courthouse was under tight security, with about 100 police and Carabinieri in riot gear on patrol.
A group of about 100 members of Berlusconi's party and other supporters gathered outside the tribunal to cheer him on.
"It's been since 1994 that the magistrates have been acting against the premier with innumerable trials," said Alessandro Vigentini, a 20-year-old law student who is a member of Berlusconi's party's youth wing. "The premier has never been convicted. This needs to be understood."
Berlusconi has either been acquitted or seen the statute of limitation against him expire.
The case is one of four currently involving Berlusconi. Earlier this year, Italy's Constitutional Court watered down a law introduced by his government that shielded him from prosecution.
Contrary to the past, Berlusconi plans to attend hearings, barring engagements stemming from his official duty, his lawyers have said.
A trial on allegations he had sex with an underage prostitute opens next month.
- additional report from AP