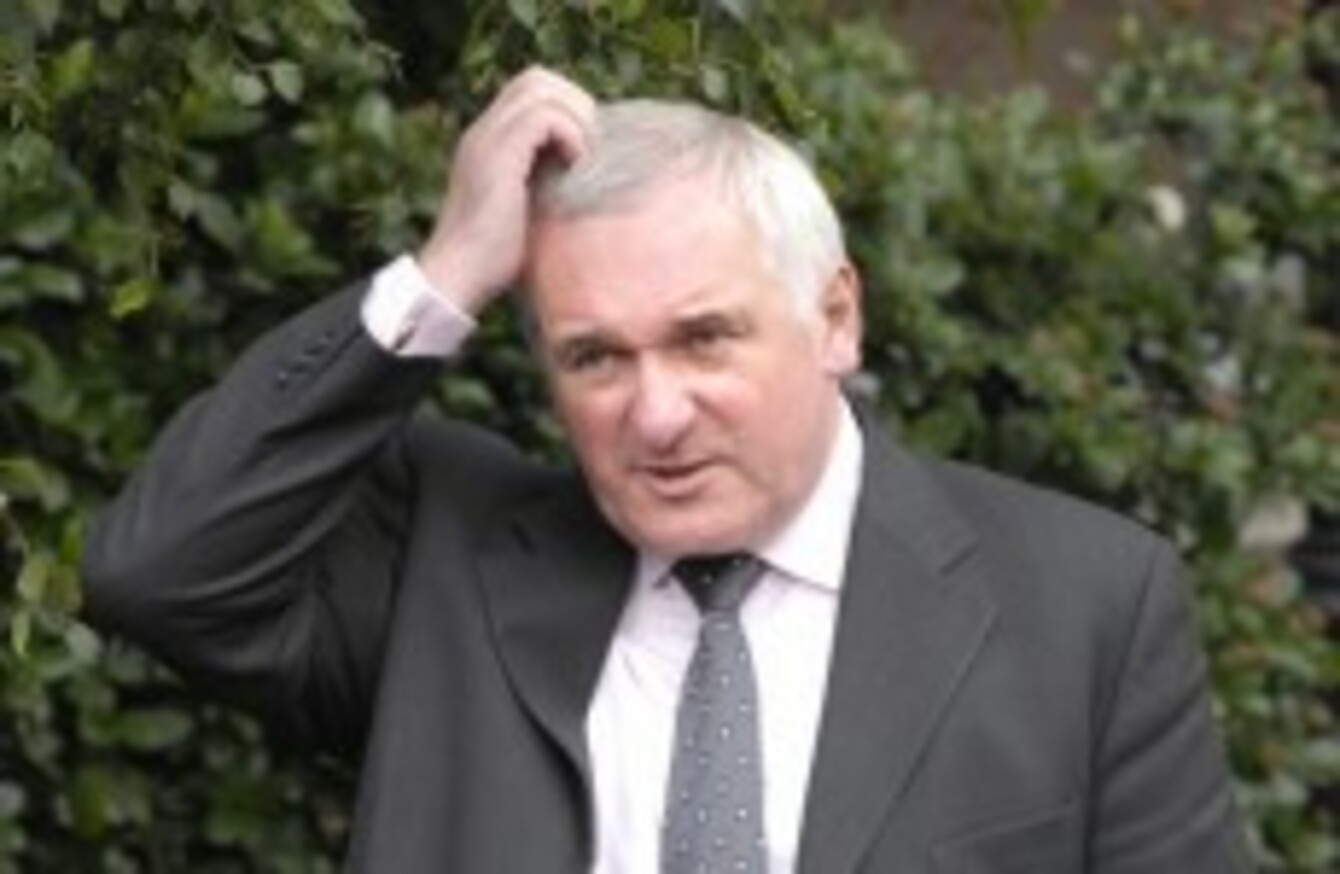 Bertie Ahern pictured in 2008
Image: Sasko Lazarov/Photocall Ireland
Bertie Ahern pictured in 2008
Image: Sasko Lazarov/Photocall Ireland
FORMER TAOISEACH BERTIE Ahern has described the "emotional wrench" of leaving Fianna Fáil as he resigns over the findings of the Mahon Tribunal.
The former party leader again denied any involvement in corruption, and branded the tribunal's final report "wrong and inaccurate". He said he was "deeply wounded" by the suggestion that he had given untrue evidence at tribunal hearings.
Writing in the Irish Times today, Ahern reiterated that he would resign from Fianna Fáil before facing a vote on his expulsion this Friday. He wrote:
It is a real emotional wrench. The party has been an integral part of my life for 40 years. I always worked hard and did my level best for Fianna Fáil and for the wider public.
Ahern insisted that his finances had been "chaotic" but "most certainly" not corrupt. "I am sorry if that has caused any confusion or worry in people's minds," he added.
He said that he still has "the greatest of respect for the membership of the Fianna Fáil party right across the country."
Last year, Ahern famously called some grassroots Fianna Fáil members "a bunch of useless good-for-nothings", accusing them of having "tea parties [...] to discuss the state of the world" rather than working to build up the party vote.