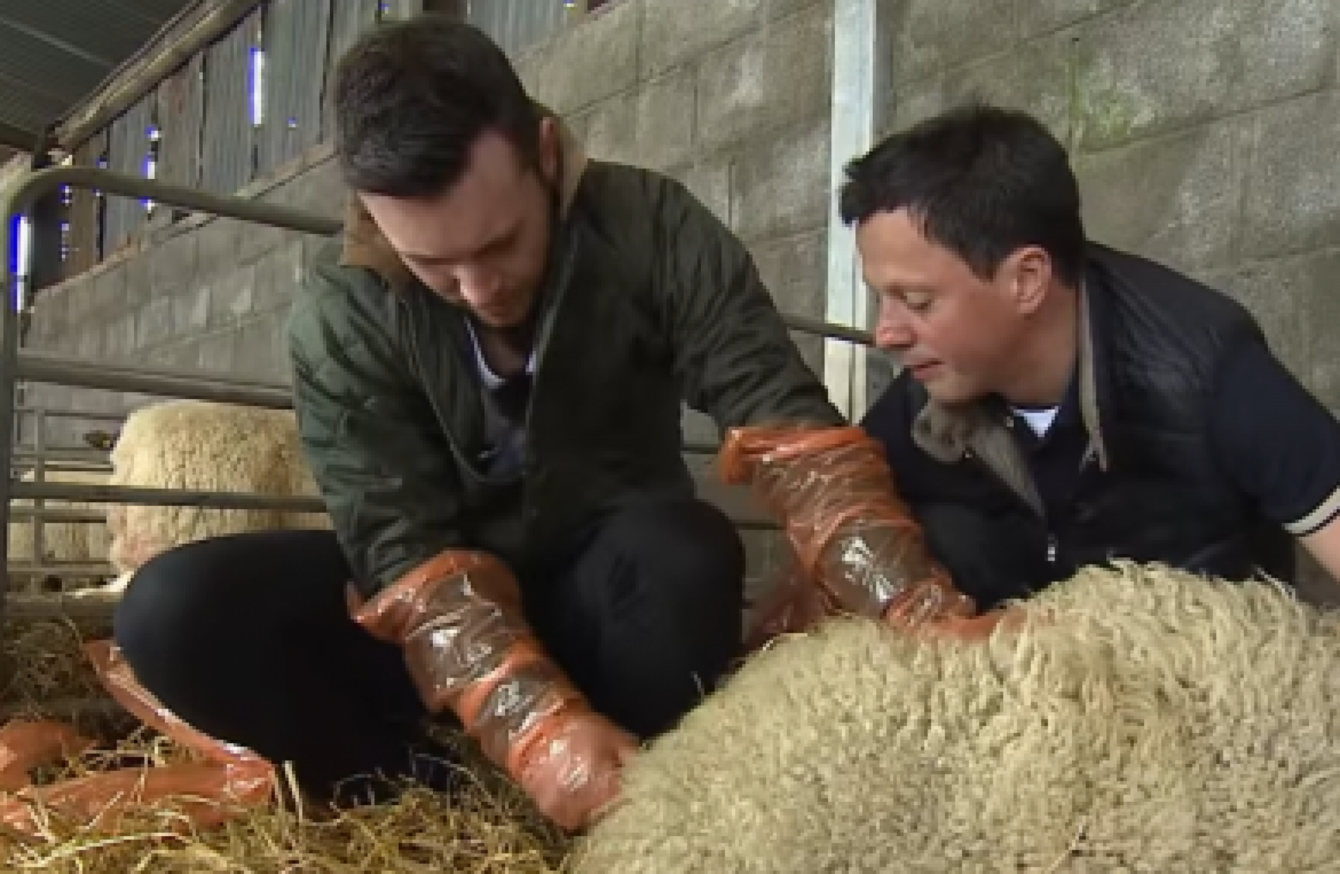 Image: RTÉ
Image: RTÉ
SPRING CALVING AND milking – it's all happening next week as RTÉ's Big Week On The Farm is returning to our screens to educate the nation.
The show was a huge success last year, as over 1.3 million viewers tuned in to watch it over the course of the week.
This year's Big Week On The Farm will again be presented by Ella McSweeney and Áine Lawlor with a live studio audience of 150 people.
Last year it was broadcast from Patrick and Geraldine Shalvey's farm in Co Cavan, while this year it has moved over to the dairy farm of Gillian and Neil O'Sullivan.
The O'Sullivan family have been farming for generations and Gillian's father and mother Marianne and Michael Wall are still heavily involved in the farm.
Big Week On The Farm will follow the life of the calf from birth to separation from the mother, and will show what happens when a rooster coop is invaded by a potential competitor.
The series will follow a vet for the first time, as he attempts to deliver a calf by Caesarian section.
The show's location presenters Darragh McCullough and Helen Carroll are set to broadcast live from 10 different farms across the country.
It will also explore new technologies in farming, as researchers discuss how the farm of the future may be inhabited by a selection of robots and artificial intelligence.
Viewers will find out how to produce a real steak without an animal dying, along with discovering how an underground farm in London can deliver from farm to shop in a matter of minutes.
Big Week On The Farm airs at 7am every night between 9 and 13 April on RTÉ One.