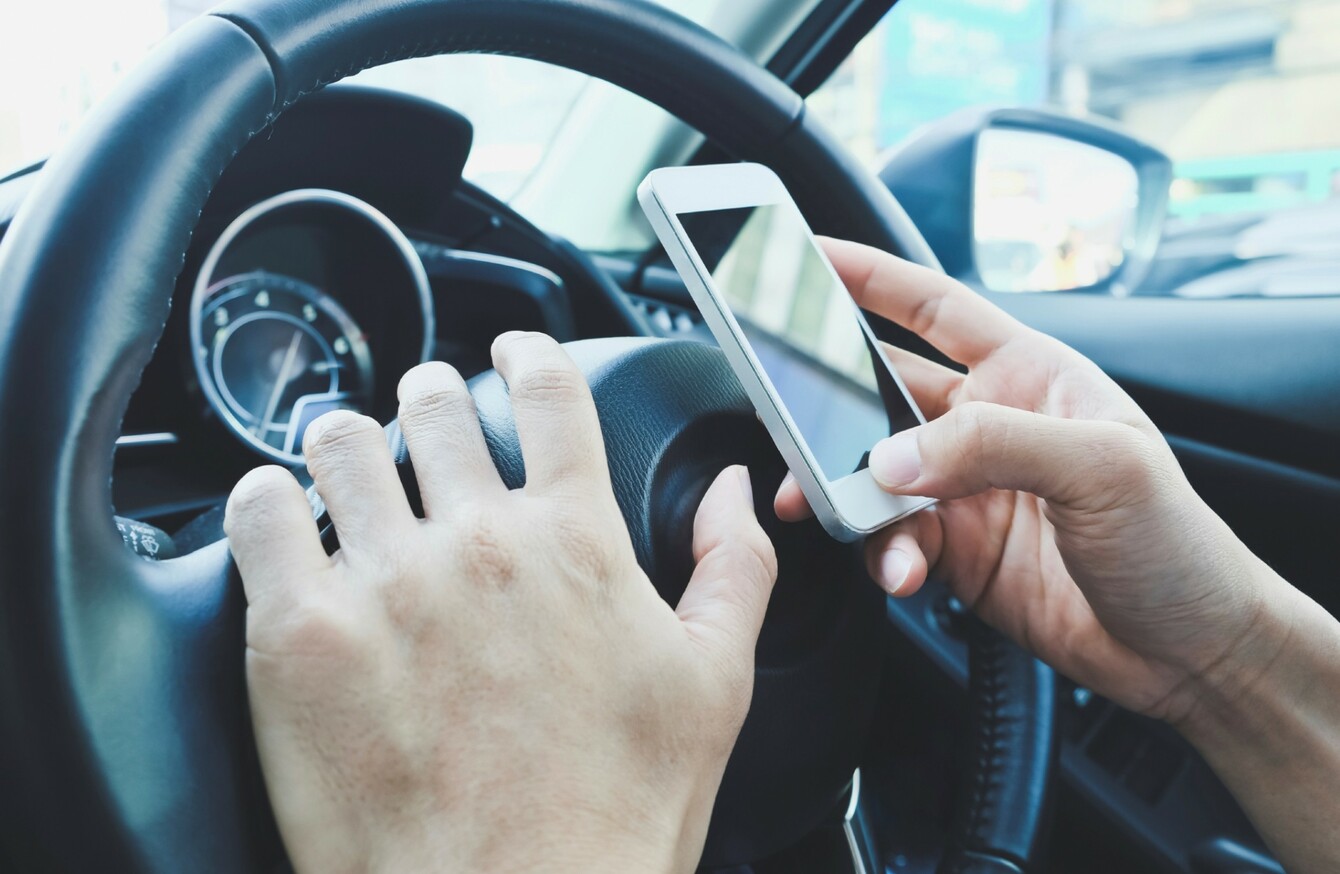 Image: Continental Tyres
Image: Continental Tyres
ALMOST HALF of drivers in Ireland would back a blanket ban on phone calls while driving based on blocking technology, a new survey suggests.
Some 26 per cent believed that such a system would be a better solution than simply giving penalty points to those caught using a phone when behind the wheel, according to the survey carried out by Continental Tyres.
Professor John Groeger, a specialist in driver psychology, said:
It is really interesting that motorists want an enforced solution rather than to curb their own behaviour – yet there is no such system currently available. It is imperative that we find a way to resolve this as the 'switch cost' – the critical time it takes us to shift our concentration from a task like reading a text to again fully engaging in driving – is so important in reducing accidents.
Somewhat unsurprisingly, 64 per cent of those surveyed admitted to using a mobile phone for making and receiving calls, or sending and receiving text messages when driving. When it comes to social media a total of 49 per cent said they access their various accounts when in the car.
Over a third (36 per cent) said that using a mobile phone behind the wheel had become 'normalised' with the increasing view that doing so is harmless. An even higher number, 62 per cent, felt it was OK to use their phone in slow moving or stationary traffic. Only  22 per cent said that it is illegal to use a phone in any traffic situation.
These figures are quite shocking when you consider that the RSA says that driver distraction plays a role in 20-30 per cent of all road collisions and making a call on a mobile phone makes you four times more likely to crash and testing makes you a staggering twenty-three times more likely to crash.
Tom Dennigan, Head of Continental Tyres Ireland, said:
Our research reveals that drivers know that their use of phones is illegal, distracting and dangerous, yet it is clear that many of them cannot help themselves.