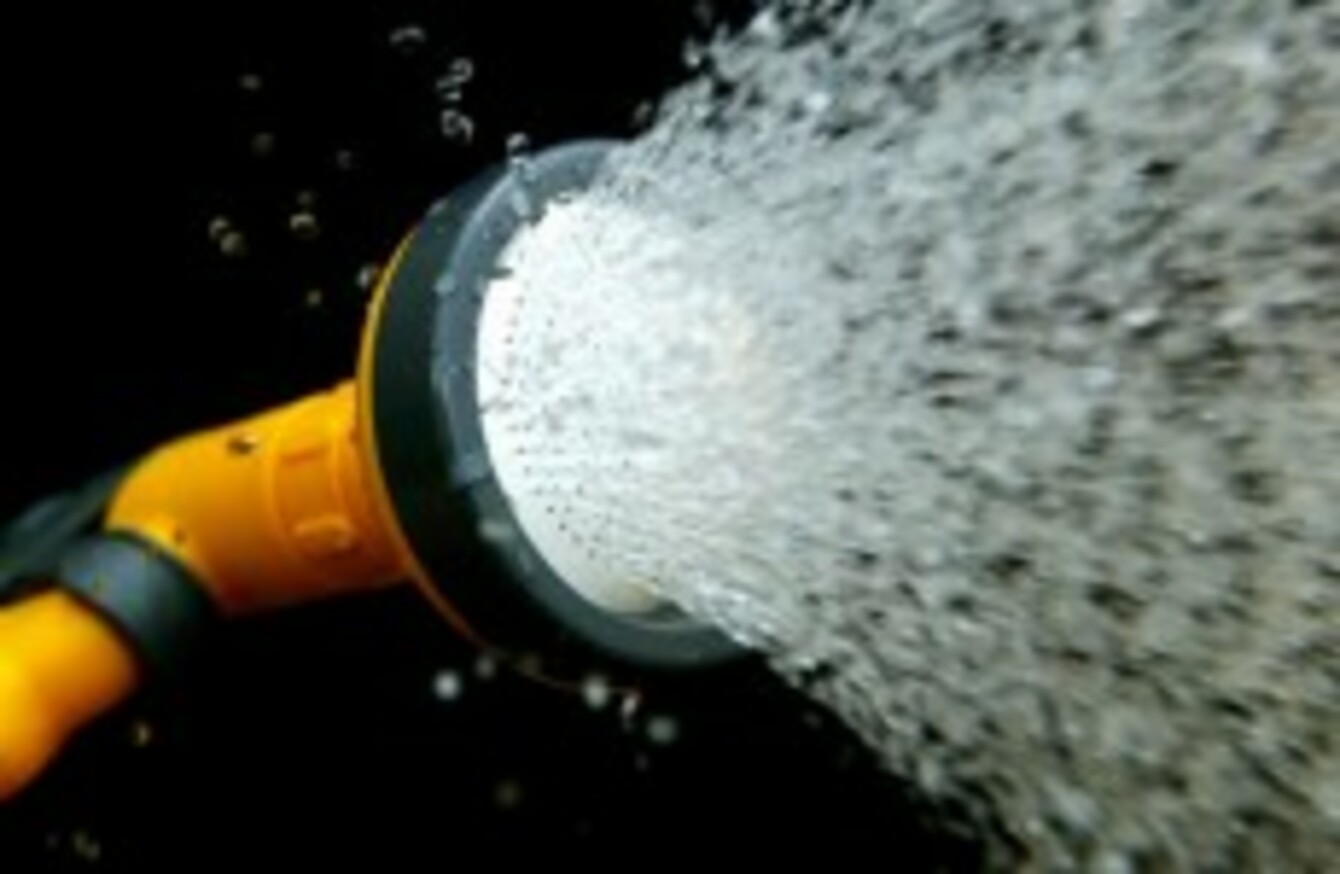 Updated 16.40
IRISH WATER, WHICH will be established to oversee the delivery of water services in Ireland will be an independent, State-owned subsidiary of Bord Gáis Eireann.
The Government decided to run Irish Water under an existing utility instead setting up a brand new State agency after a detailed analysis was carried, the Department of the Environment announced this afternoon.
Irish Water will be established as a wholly-owned public water utility and will remain in public ownership, the department said in a statement following this morning's Cabinet meeting, adding that legislation will be put in place to restate the existing ban on the privatisation of water assets..
Irish water will be a public utility -  there is absolutely no intention to privatise water services.
Minister Phil Hogan said that the Government aims to put in place a world class water and waste water infrastructure.
"Today's decision is a very positive step forward and will allow the water reforms progress with renewed momentum," he added.
Commenting on the weekend's controversy over payment of the meters which will be installed in over 1.3 million homes within the next 48 months, Hogan confirmed there will be no up-front water charges for consumers.
He added that the regulator, which will be the Commission for Energy Regulation, will "ultimately decide on the funding model" and will have "the best interest of the consumer in mind".
Similar to other utilities (gas, electricity) the consumer will pay for the delivery of water services through a variety of payment options.
The Department added that some of the figures about the cost of the metering programme have been "seriously exaggerated" by commentators.
It also confirmed that access to private property will not generally be required to install the meters or boundary boxes as they will be placed outside the curtilage of the property in the public footpath or grass verge on the roadside.
Householders will not have to give permission or do anything to facilitate boundary box installation. A short interruption to water supply (in the order 2 to 3 hours) will arise while the boundary box is being installed. Meters will be installed later.
Staff reductions not ruled out
The Government has promised reforms of the existing model which Hogan described as "not sustainable…efficient or effective". Currently, it costs about €1.2 billion to fund the operational and capital costs of the water system.
He said Irish Water will work to reduce the above-average water leakage levels (+40 per cent) in Ireland and ensure compliance with public health and environmental standards.
Reiterating previous benefits of establishing a separate agency for water, Hogan said that 2,000 long-term construction jobs will be created by securing capital investment in the sector.
He claimed that a better system could also help attract foreign investment into Ireland.
The Minister said that Bord Gáis has the key capabilities "that can be brought to bear in the establishment of Irish Water", citing its record in raising finance and experience in operating as a utility in a regulated environment.
It also has specific skills from its own experience of transformation, customer relations, network management, metering and utility operation that can be quickly deployed to assist in the successful establishment and operation of Irish Water, added Hogan.
There will be phased transitions of functions from local authorities to Irish Water over the next three years. The 34 local authorities who currently oversee the delivery of water services will be engaged as agents of the new agency for " a considerable period of time" and staff members will remain in the employment of their current authority.
The Government acknowledged the "significant change" this posed for employees and said a "detailed engagement" with staff and trade unions is required.
"Following the decision today, work will be focussed on the development of an implementation plan to provide a roadmap to addressing all the issues arising in this reform programme," the Department of the Environment said. "We will be engaging with ICTU in advance of finalisation of this plan."
However, it did not rule out staff reductions.
It will ultimately be a matter for Irish Water to determine the staffing and skills required for the new organisation.   In the initial phase, Irish Water will work largely through service level agreements with local authorities. This will ensure a smooth transition to the new model and guard against the loss of local expertise. It will also mean that the majority of staff will remain in the direct employment of local authorities for a considerable period.
Funding
When fully functional, Irish Water intends to raise funds on financial markets in the same way as ESB and Bord Gáis. Other monies will come from domestic and non-domestic charges and Government funding.
Any revenue generated by the utility will be re-invested in infrastructure, as there is a huge requirement for upgrading and providing new infrastructure over the coming decade.
The overall water reform programme will bring real benefits to people and communities right around the country including through investment in new water and sewerage infrastructure which is vital to support jobs and businesses and ensure high levels of compliance with environmental and public health standards" said Minister of State Fergus O'Dowd who has responsibility for NewERA, Fine Gael's economic stimulus proposals.
An implementation plan covering legal, governance and organisational issues at Irish Water will be worked out between the department, local authorities and NewERA in the coming weeks.
It is expected that Irish Water will be established under its own statute by mid-2013 and will begin taking over local authority operations on a phased basis from January 2015.