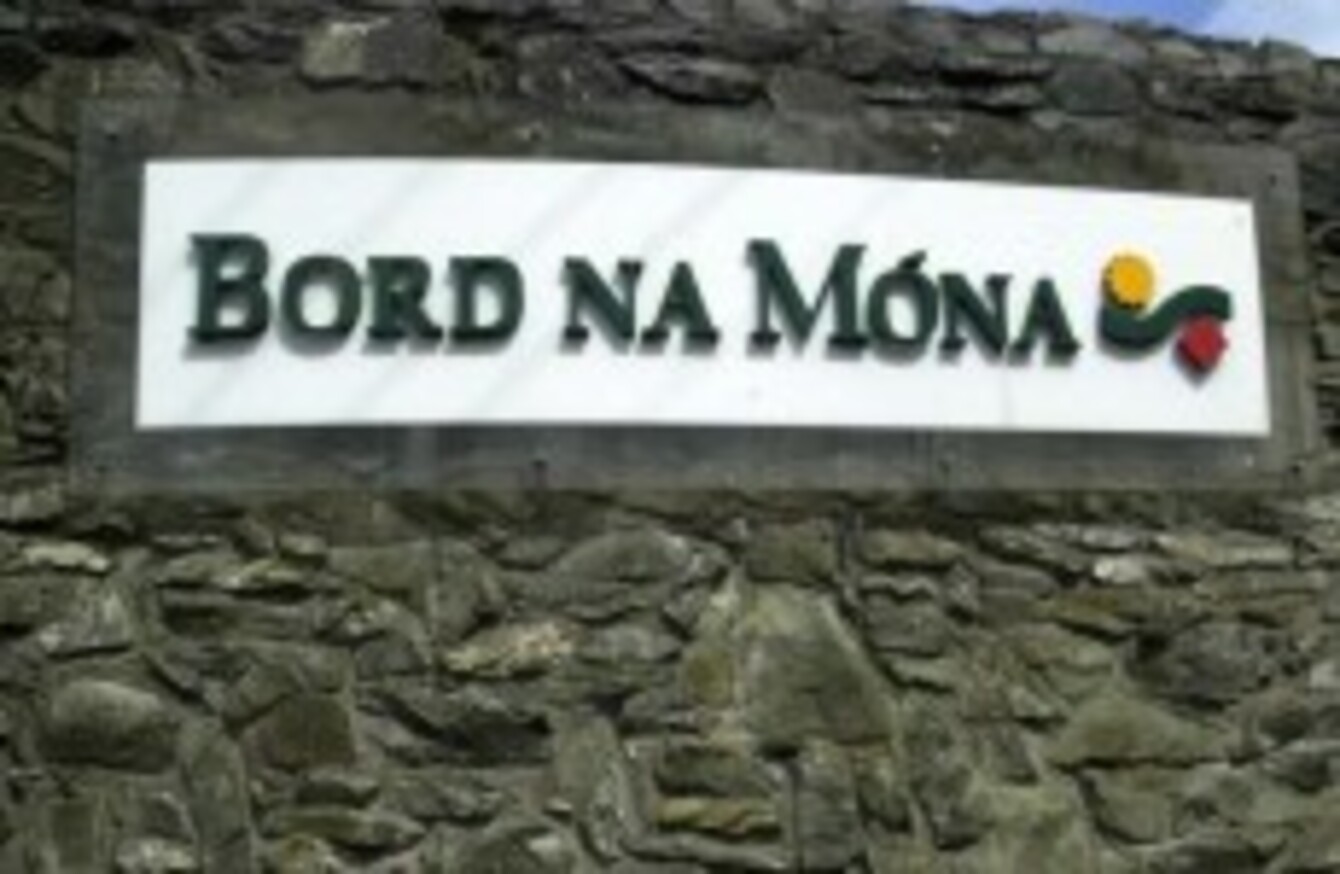 File photo
Image: Photocall Ireland
File photo
Image: Photocall Ireland
FIANNA FÁIL'S BARRY Cowen is to meet with the Communications Minister Pat Rabbitte following over 100 seasonal job losses at Bord na Móna this winter as a result of the poor peat harvest.
Cowen will meet with Rabbitte and the chief executive of Bord na Móna, Gabriel Darcy, next Wednesday over the future of the company which said that the poor harvest contributed to its 'worst year ever'.
Record breaking rainfall of 2.5 times the average for June and July as well as above average rainfall in August has "severely impacted" the company's harvesting operations this year.
The semi-state company said that the harvest is currently around 37 per cent of that expected for 2012 and said that it was unlikely the shortfall could be made up.
As result season employees will not be employed in the feedstock business over the winter months. It means that 105 seasonal employees will lose their hobs with a further 90 staff will be onto short-time working. Full-time staff will be redeployed, Bord na Móna said earlier this week.
"In order to mitigate the resultant losses, the company has prepared a contingency plan and will be implementing this over the next number of months," the company said in a statement.
"This contingency plan includes measures aimed at managing current peat stocks, revenue increases and cost control initiatives, both pay and non-pay."
Cowen said that he had been seeking a meeting with Rabbitte prior to the job losses being announced this week and said he was happy the Minister finally agreed to the meeting.
He said: "I want clarification form Minister Rabbitte if he believes the restructuring plan announced this week is fair and proportionate. More than 100 workers have lost their jobs and a further 90 have had their hours severely cut.
"The remaining Bord na Móna staff right across the country are extremely worried about the future, and the Minister must seek to provide them with some degree of certainty. I also want confirmation that the ongoing reviews of the Bord na Móna group will not result in further job losses.
"Given the important role that Bord na Móna plays in our economy, it is important that Minister Rabbitte does everything in his power to safeguard jobs at the company.  I will be seeking a commitment from the Minister at next week's meeting."
Bord na Móna has reassured customers that it has "adequate" stocks of peat to supply its customers.
"The company would like to further reassure its customers, and the public, that briquette production is also unaffected by the harvest shortfall," it added.