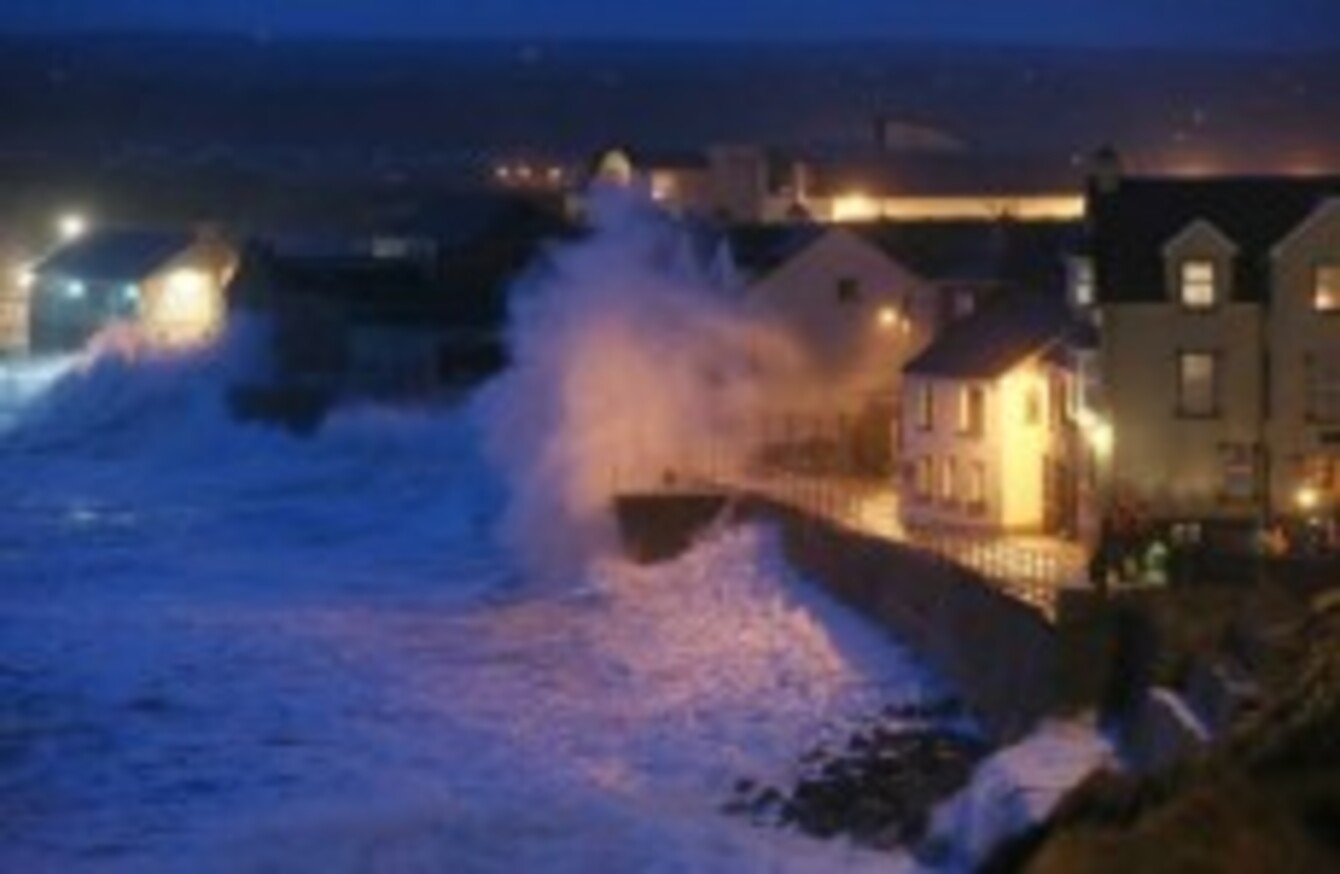 Gale force winds connect with high tide in Lahinch Co Clare. 1/2/2014
Image: Laura Hutton via Photocall Ireland
Gale force winds connect with high tide in Lahinch Co Clare. 1/2/2014
Image: Laura Hutton via Photocall Ireland
THE BREAKDOWN OF funding to repair flood defences has been announced today by the Minister of State Brian Hayes.
County Clare is getting almost half of the funding while Mayo will get €4 million.
Counties Cork, Galway, Kerry, Waterford and Wexford are all set to receive over €1 million.
Approximately €19.6 million has been allocated for the repair of damaged coastal protection and for flood defence works from the severe weather from 13 December 2013 to 6 January 2014.
Minister Hayes said,
"Since Christmas, I have visited many coastal communities which have suffered so severely from storms, flooding and tidal surges. The physical damage will take time to repair and I am pleased that my Office has responded so quickly.
The amounts being made available will greatly assist local authorities in these works.
"I am also conscious of the urgency and in order to assist local authorities in a practical way and avoid any potential cash-flow issues, my Office will consider advance funding requests of up to 80% where a contract for works has been made".
Below is the exact breakdown announced by Minister Hayes today: