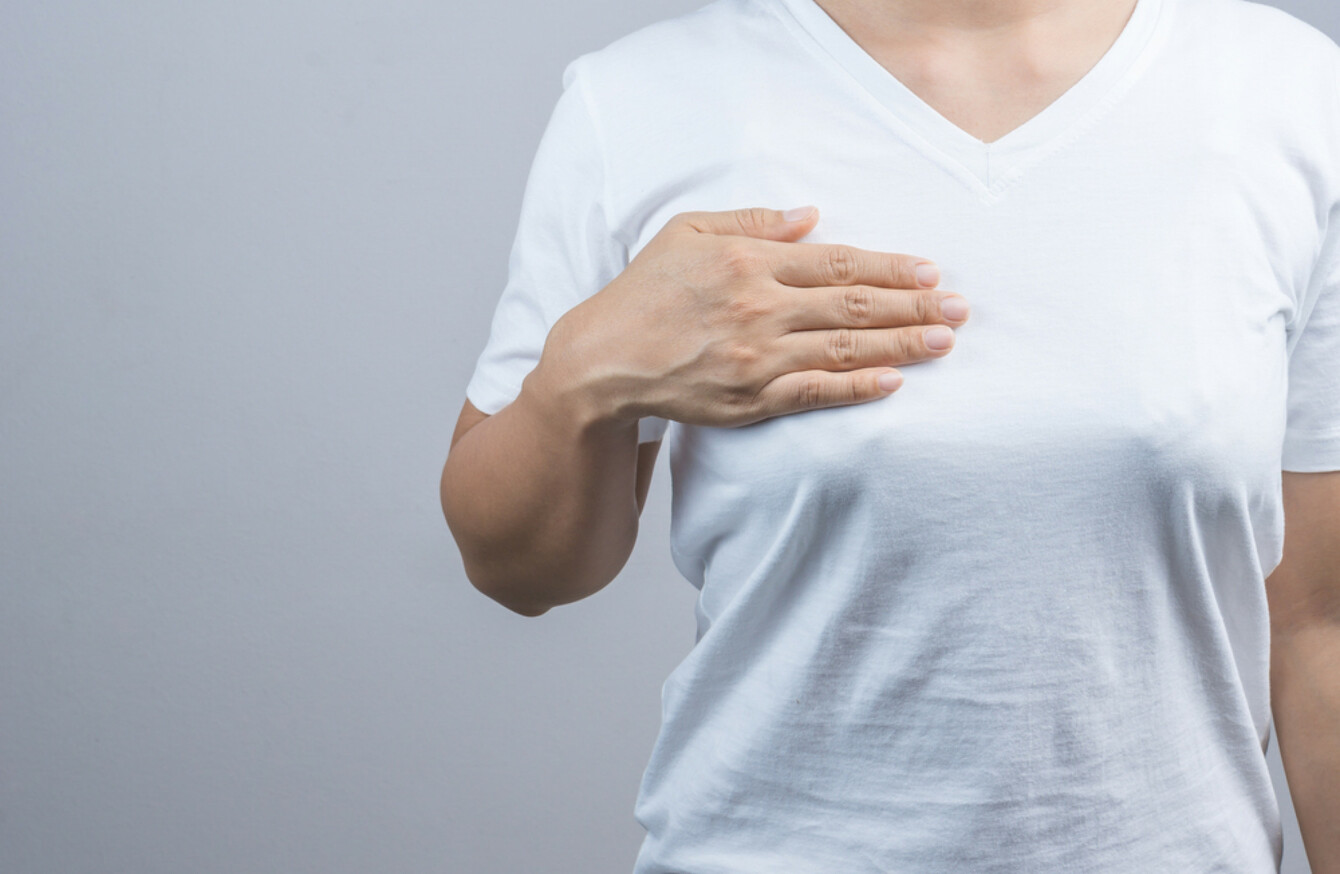 Image: Shutterstock/BonNontawat
Image: Shutterstock/BonNontawat
THE NATIONAL CLINICAL director of BreastCheck has raised concerns about "the medical legal environment that has developed in recent weeks".
Professor Ann O'Doherty told Morning Ireland on RTÉ Radio 1 that she has received 15 solicitor's letters in the last two weeks, despite receiving less than one a year before this.
"We've had 15 in the last two weeks in my unit alone and I wouldn't have had even a single letter a year in the last 30 years I've been involved in screening."
O'Doherty said BreastCheck picks up the vast majority of cancers, "We've picked up 11,500 cancers through screening" but added that "one of the issues with screening is that we know we don't detect all cancers".
"For every 10,000 woman we screen, 9.6 will present between screening with a cancer and they're called interval cancer. They're not all human error, it's an inherent problem with the test, we don't detect all breast cancers. We tell women that at the outset."
The BreastCheck programme began in 2000 but O'Doherty said she's worried about the "medical legal environment that has developed in the very recent weeks".
Women who developed breast cancer between screenings for the last number of years are contacting solicitors and we're being contacted.
"Now I'm not saying they've gone to litigation yet and maybe they won't but it is a huge concern that you see this amount of increased medical legal activity in a very small amount of time."
"It's not that I don't think women who have been harmed shouldn't be compensated, I absolutely do, but I think we need to have some sort of forum where the legal profession, the medical profession and other services come together and afford women the opportunity to have a settlement that is commensurate with any damage and doesn't divert taxpayer funds to legal costs and expert witnesses."
O'Doherty said that BreastCheck needs to be screening woman and reducing mortality by 20% to be cost effective.
"I don't want us to be diverting taxpayers funds on litigation services."
Open disclosure 
O'Doherty explained that previous screenings are looked back at to determine the rate when a cancer diagnosis is made and that this is done in real time when patients ask about their previous screenings.
"Any patient who requests information we give it to them at the time but we know screening has an inherent failure to detect and, exactly the same as any European program, we do look back to determine the rate.
She added that the only country in Europe that has introduced an open disclosure screening to this date is England.
Am I sitting on a list of my patients that I haven't told? The answer to that is no. We are doing exactly the same as every European country.
She added that patients can request for their previous screen to be reviewed if they are diagnosed with cancer.
"When you sit down with women they are most understanding, we actually show them the monogram and show them there really wasn't anything and if there was something there we tell them."
When asked if BreastCheck operates a policy of open disclosure, she said, "We do if we're asked but it's not a routine policy yet.
"If the woman asks for her mammogram to be reviewed than we do tell them but we don't actually seek to tell every woman back as far as 2011, that wasn't part of our policy. But we are very advanced in introducing open disclosure hopefully probably in January or February 2019.
"It will mean that we'll be doing exactly what they do in Europe, we will have a forum and we will ask women if they want their mammogram reviewed and if they want it reviewed they will get it reviewed in real time."
She also pointed out that only 45% of women in England have accepted this offer, adding, "If we do this, it's important we have counselling available to women and we look after them."
Asked if Breast Check would have to close it's services if they had to pay out on the 15 cases or got more cases, she said:
I can't answer that at the moment but I know for certain we have to be cost effective … and I'm hoping we can sort this out and resolve it through mediation.
She added that a process is needed "which allows for open disclosure without the cost to the taxpayer that will cost so much that we can't afford to screen".