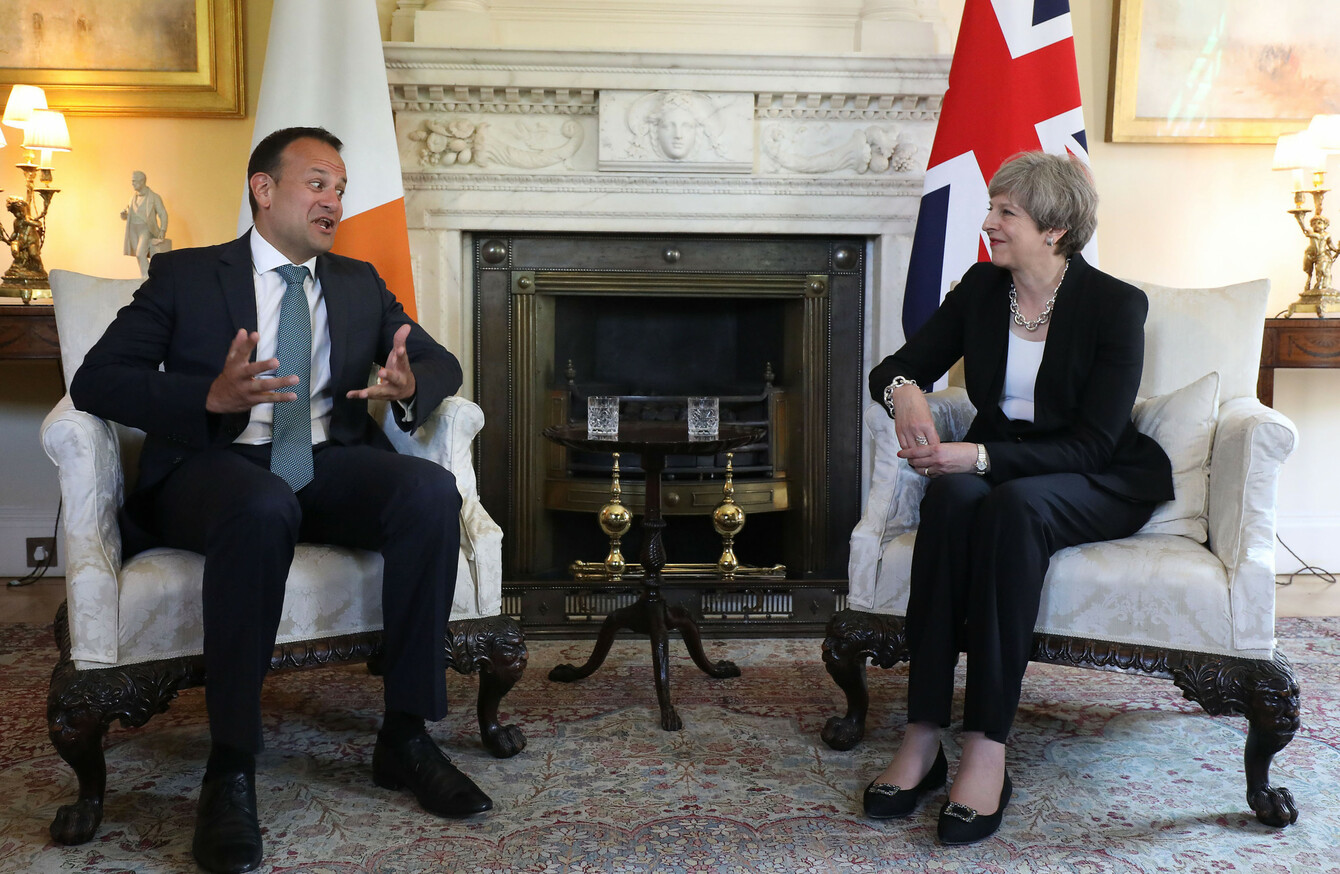 File Photo
Image: PA Wire/PA Images
File Photo
Image: PA Wire/PA Images
A GOVERNMENT SPOKESPERSON has said Ireland and the EU will hold the UK to the Brexit agreement after comments made by Britain's Brexit Secretary David Davis this morning.
Doubt was cast on this week's landmark Brexit deal - which sets out guarantees that there won't be a hard border between the Republic and Northern Ireland - after Britain's Brexit minister said that the deal was not legally binding.
Davis told The Andrew Marr Show on BBC 1, "This was a statement of intent more than anything else. Much more a statement of intent than it was a legally enforceable thing."
However, the Irish government has hit back with government chief whip Joe McHugh describing the comments as bizarre. He told This Week on RTE Radio 1:
We will as a government, a sovereign government in Ireland, be holding the United Kingdom to account, as will the European Union.
"My question to anybody within the British government would be, why would there be an agreement, a set of principled agreements, in order to get to phase two, if they weren't going to be held up? That just sounds bizarre to me.
This, as far as we're concerned, is a binding agreement, an agreement in principle.
The deal, which will see Brexit talks move to the second phase, also agreed terms on how much Britain should pay to leave the EU and on citizens' rights.
In a statement a government spokesperson added, "As the Taoiseach indicated on Friday, even if the worse case scenario occurs and there is no final deal, there must still be full alignment north and south under the agreement."
Davis also noted that Britain would not pay the €44 billion exit bill to Brussels unless it secures a trade deal.
But speaking after Friday's deal, the UK Chancellor Philip Hammond had said it would be "inconceivable" that the UK would fail to honour its international obligations.
Questioned on this, Davis said, "No. It is conditional on an outcome. I am afraid that wasn't quite right … No deal means that we won't be paying the money."