Liveblog
AFTER WHAT SEEMS like countless Brexit D-Days, another one scheduled for tomorrow is off.
The House of Commons was supposed to vote on the proposed deal between the EU and UK but, facing almost certain defeat, British Prime Minister Theresa May has delayed it. 
The uncertainty has sent the pound tumbling and seen May facing even more criticism.
Here's how it played out this afternoon. 
Good afternoon, Rónán Duffy here.
It's another extraordinary day in Westminster and here is Theresa May.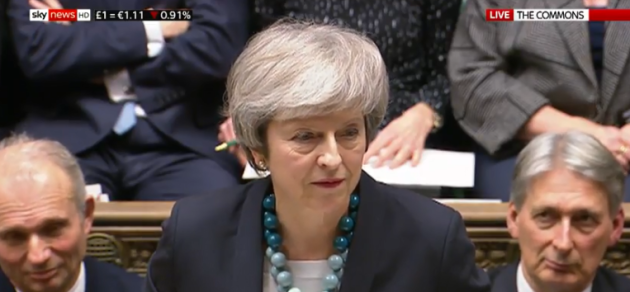 Source: Youtube
MPs across the house laugh loudly as May says that she has "listened to concerns".
More laughs as she says there is agreement with large parts of the deal.
MAY CONFIRMS THAT TOMORROW'S BREXIT VOTE IS OFF.
The British Prime Minister says that this is due to objections to the backstop.
May goes on to say that the backstop has also become "an uncomfortable arrangement for the EU".
Speaker of the House of Commons John Bercow attempts to bring some order to the heckling of the Prime Minister.
He says everyone will get a chance to speak after May finishes.
On the backstop, May says is necessary and that there is no deal without it.
She says the peace in Ireland was "hard won".
May says that she will be going to speak to EU leaders before the Brussels summit this week and seeking to give parliament more power over the backstop.
She has not given any indication of when a new Commons vote would take place.
Source: Youtube/SkyNews
Labour leader Jeremy Corbyn:
"The government has lost control of events and is in complete disarray."
Corbyn asks May "whether she is seeking changes to the deal or mere reassurance".
Corbyn goes on to quote Taoiseach Leo Varadkar who said that it was "the Prime Ministers own red lines" that made the backstop necessary.
Corbyn calls it a "botched deal" and says that the Prime Minister is trying to "buy time" to introduce it again.
May is putting it up to MPs:
If you wish to deliver Brexit, if you want to honour the result of the referendum, the best way to do it is through the deal that is put forward.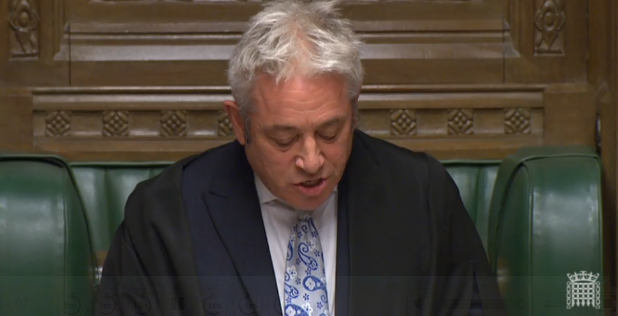 Source: parliamentlive.tv
Speaker John Bercow is making a statement about the postponement of the debate, which he notes was leaked to the media
He says that many MPs have told him that it is discourteous to have postponed tomorrow's debate and vote with allowing the house to have a say.
Brexiteer Jacob Rees-Mogg has a statement out in quick-smart time: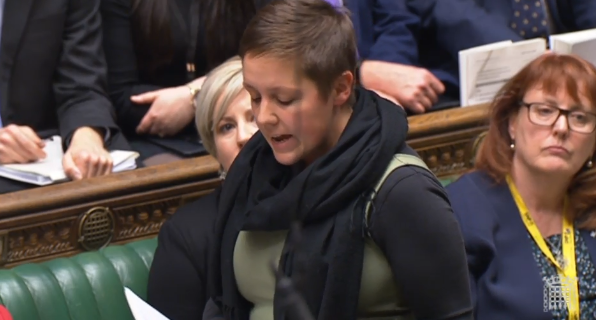 Kirsty Blackman MP of the Scottish National Party says the postponement of the vote is:
A stunning display of pathetic cowardice.
May on the potential for another referendum:
I believe it is important to honour the result of the referendum. I believe it is a matter of duty of members of this house to honour the referendum result. And I believe it is also a matter of faith in politicians.
Liberal Democrat leader Vince Cable says that his party will "fully support" a no confidence vote in the May if it is called by Corbyn.
He then asks May how many EU leaders have indicated to her that the backstop is "dispensable".
May says that the discussions she has had with EU leaders indicate that they believe it is necessary.
She adds however that they are open to discussions about "providing reassurances" that the backstop can be brought to an end.
Source: parliamentlive.tv
The DUP's Nigel Dodds MP is now speaking:
Frankly what the PM says today really isn't credible is it? This is an impossible position for the government to find itself in. The PM says she's listening, and she's talking about reassurance and assurance. Does she not get it by now? That the withdrawal agreement legally binding text is unacceptable to this House.
"Please Prime Minister really do start listening, and bring back changes to the withdrawal agreement, or it will be voted down."
Veteran Labour MP Dennis Skinner:
Mrs Thatcher had a word for it, what she's done today: F.R.I.T. She's frit.
(In case you're not familiar with Lincolnshire slang, 'frit' is short for frightened.)
Here's a quick recap of what the British Prime Minister said during her statement:
May said she is delaying a crucial vote on her Brexit deal scheduled for tomorrow, saying she had listened to the concerns of critics.
May said if the vote went ahead it would "be rejected by a significant margin".
May says she will now seek "assurances" from other European leaders ahead of an EU summit later this week about how Britain would exit the backstop.
At the same time she said Britain would step up preparations for a no-deal Brexit.
"For as long as we fail to agree a deal, the risk of an accidental no deal increases. So the government will step up its work in preparation for that potential outcome," she told parliament.
Owen Paterson MP (Conservative) says there are technological solutions to the border issue that don't involve the backstop:
Will she please put the backstop and all its horrors behind her, go back to the EU and take up the offer made by President Tusk and use these modern, seamless customs techniques.
Another MP can be heard shouting back at him: "They don't exist."
Meanwhile, the markets have been reacting to events in the UK parliament with the pound dropping to a 20-month low.
The value of sterling fell to under $1.26 at 4pm today, sinking by more than 1.5% to strike $1.2507 — the lowest level since April 2017.
At the same time, the euro was propelled to 90.87 pence, reaching a peak last seen at the end of August.
More on the financial reaction to today's announcement.
Irish business group Ibec has called on Irish government and the EU to "immediately escalate" Brexit 'no deal' contingency planning.
"The risk of 'no deal' is rising. If the UK crashes out of the EU, there will be immediate and far-reaching economic consequences. An extended transition period is vital in all circumstances, including 'no deal'. Businesses and jobs are on the line," Ibec CEO Danny McCoy said this afternoon.
Diana Johnson MP asks:
"When will I be able to vote against her deal, as most of my constituents are asking me to do?"
May says that her government will "bring the matter back" when she has received reassurances from EU leaders.
The debate is ongoing in the House of Commons (you can follow it here) and it may take some time yet, so we're going to wrap up our liveblog for today.
But in short:
Theresa May confirmed that tomorrow's planned Brexit vote in the House of Commons is off.
She says she will now seek to get further "reassurances" from EU leaders about how and when the UK would exit the backstop if it is deployed.
Then she says the matter will be brought back to parliament. We don't know for sure when, but it's being provisionally pencilled in for 21 January.
We'll keep you posted with any further developments and thanks for joining us.
Contribute to this story: