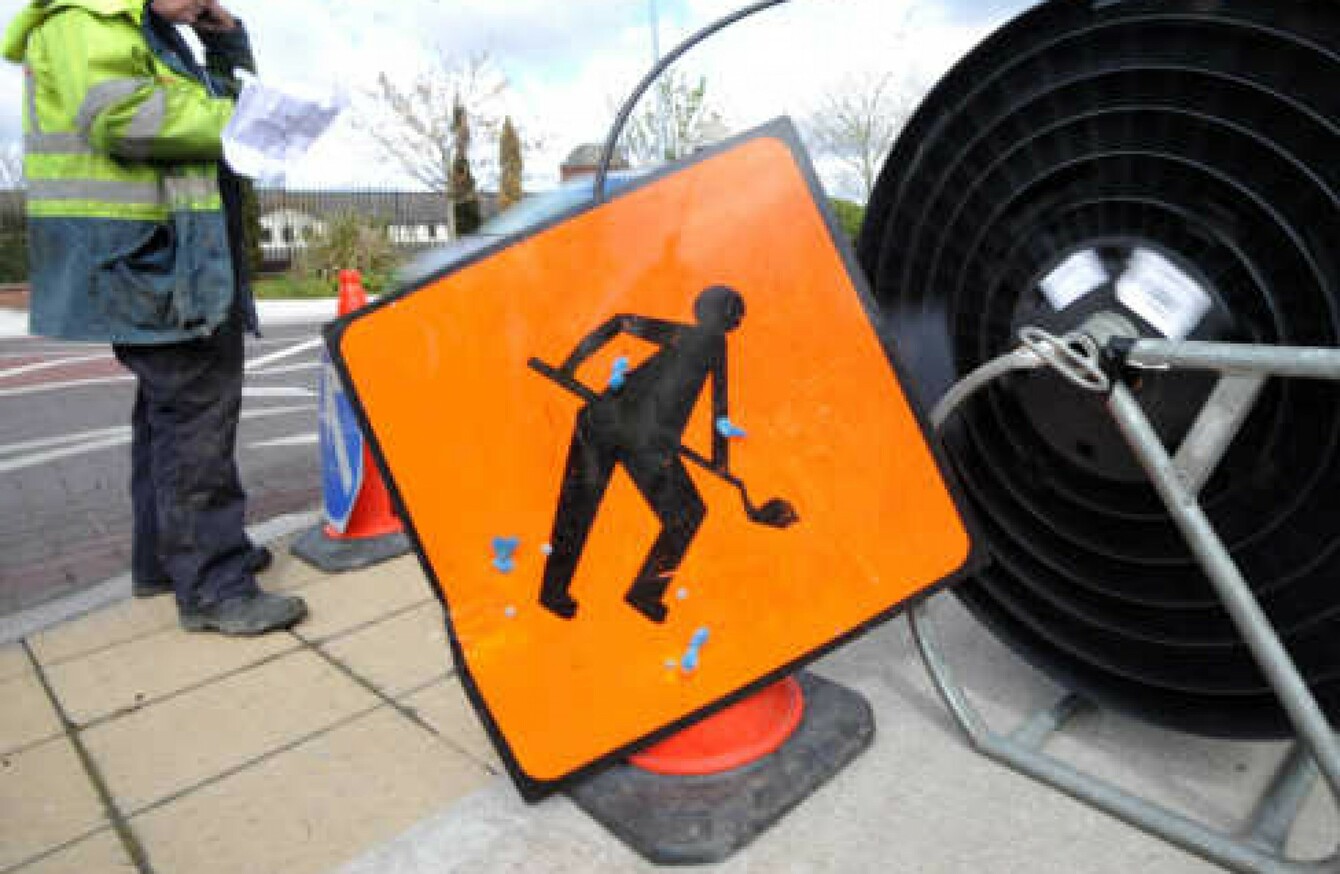 Work is expected to begin in mid-2017 after the national broadband plan contract is awarded.
Image: Laura Hutton/RollingNews.ie
Work is expected to begin in mid-2017 after the national broadband plan contract is awarded.
Image: Laura Hutton/RollingNews.ie
IN THE NEW Programme for Government released yesterday, it had a section dedicated to the rollout of broadband.
The issue has been one that's cropped up regularly, especially in the last few weeks.
But if you were looking for a new piece of information or development, you're going to be left disappointed – as it's the same plan as before.
While there is talk of guarantees and "no town, village or parish" being left behind, many areas will be waiting for a while before they're covered.
Sticking to the script
To start, let's look at what already being said.
It starts off encouragingly enough with the government repeating its current aim of connecting 85% of premises within two years. Although you'd be forgiven for thinking it was being pushed forward a little.
Once the contract is awarded, the rollout phase will begin immediately and, in conjunction with commercial investment, 85% of premises in Ireland will have access to high speed broadband within two years, with 100% access as soon as possible up to at most five years.
The problem, if you already spotted it, is the phrase "once the contract is awarded" and that's expanded upon in the next paragraph (emphasis our own).
Following the completion of the tender process and the awarding of the contract, targeted for June 2017, the new Government will work with the winners to accelerate the rollout of the infrastructure next year.
So let's put this into context. The two-year period mentioned earlier will start at July 2017 and it will be July 2019 at least before the projected 85% of premises receive high-speed broadband, the minimum of which is 30Mb/s download and 6Mb/s upload, while the remainder will receive it as late as 2022.
This isn't entirely surprising considering the delays were announced more than a fortnight ago. Also, it must be mentioned that similar speeds and figures were provided when the first National Broadband Scheme was brought out in 2012 so the goalposts haven't exactly been moved much since then.
There is some small encouragement in the promise to use exchequer funds "if needed" to help accomplish this aim.
Interestingly, in the same paragraph, it mentions its commitment to "bring next generation broadband to every house and business in the country by 2020″, a date that will most likely be 2022.
The other thing that could be a potential hindrance to meeting their targets is the formation of a mobile phone and broadband task force. Expected to be set up within 100 days, its purpose is to "provide immediate solutions to the broadband/phone coverage deficit."
This will involve the Department of Communications, the Department of Environment, the Department of Transport, ComReg, the telecommunications industry and consumers, although considering how much of the plan relies on private companies to offer solutions, it's easy to see recommendations heading down this direction too.
That has the potential to lead to a mis-mash of different services being used as a way to solve the situation. The temptation to resort to short-term solutions to meet targets could be high, especially in very rural areas where it simply isn't possible to reach them without a large degree of investment.
#Open journalism No news is bad news Support The Journal

Your contributions will help us continue to deliver the stories that are important to you

Support us now
In dire need
During my time in Donegal last week, locals told me their frustration with internet services, like how areas just outside towns like Letterkenny having only slow speeds, despite the town having high-speed fibre connections. Unsurprisingly, the satisfaction among people varied greatly as a result depending on where they're based.
Working with slow internet speeds brings frustration as you're unable to do much work. This problem is only going to grow as the wait continues, and our dependence on the internet in everyday life grows.
And it's not unfair to assume the same problems are not unique to Donegal. Each county has its fair share of blackspot areas and this map showing the areas that need to be covered by the National Broadband Plan (blue are areas that will be covered by 2016) paints a stark picture.
But such a plan was always going to be a significant challenge no matter who attempted it. As the broadband plan points out in its background notes, Ireland has one of the lowest population densities in Europe, making an already expensive project even harder and most costly.
Some counties in Ireland have a population density as low as 19 people per square kilometre. This low population density, coupled with a thinly distributed rural population makes the deployment of high-speed broadband network infrastructure challenging and costly.
As you can see from the map, there is a dire need for broadband infrastructure to improve, and for it to happen quickly. But while the talk may be as big as ever, the wait is going to be as long as before. Will you get high-speed broadband before 2020? That's the plan but considering the task before them, it's going to be a tall order.