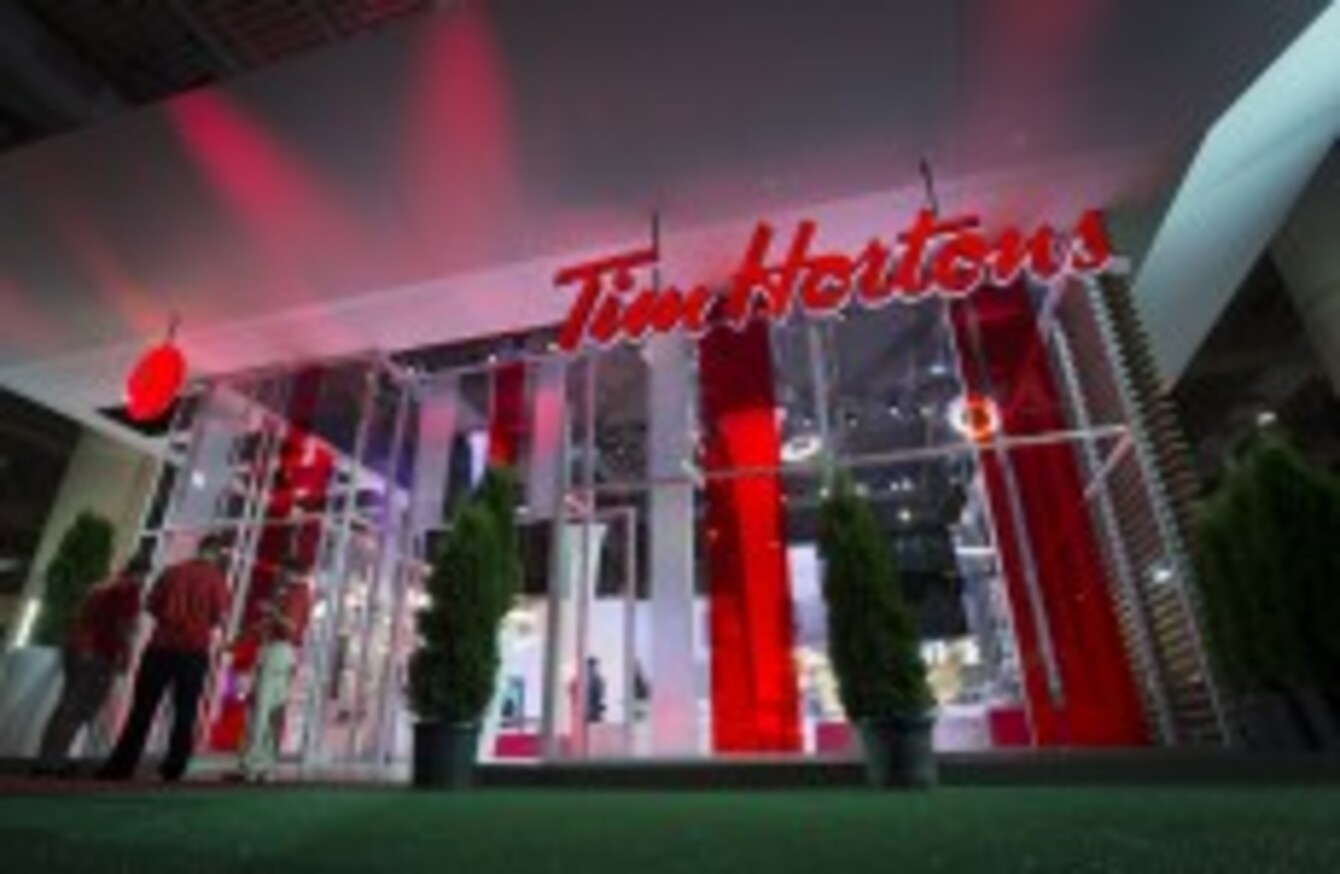 Image: Darren Calabrese
Image: Darren Calabrese
ONE OF CANADA'S most loved brands has been bought by Burger King in a deal that will see Burger King move its tax affairs north of the border.
The deal is being valued at about €7.5bn and will create the world's third largest fast-food company despite the two companies continuing to operate independently.
The merger is being billed as a 'tax inversion' with the new company being headquartered in Canada but Burger King continuing to operate out of Miami.
The deal has already being criticised on social media by both Americans and Canadians with the former unhappy at what could be perceived as tax dodging practices and the latter sad to see one a national brand becoming US-owned.
Tim Hortons is a Canadian coffee and breakfast chain that was founded and named after an NHL player in the 1960s and has become ubiquitous across North America with more than 4,500 locations, mostly in Canada.
The company was in fact US-owned before after being taken in by Wendy's so the thrust of the disappointment is emanating from the US side.
Canada will be the larger market of the combined company and in addition to the tax advantages the deal is being seen as an attempt by Burger King to muscle in on the lucrative breakfast market which is dominated by McDonald's and Starbucks.
Breakfast and coffee have been hot growth areas in the fast-food industry. Between 2007 and 2012, breakfast grew faster than other segment in the restaurant industry at about 5% a year, according to market researcher Technomic. But it has long remained a weak spot for Burger King.
It also reflects a desire by both companies to expand internationally. Burger King, which has about 14,000 locations, has been striking deals to open more locations in developing markets. The company sees plenty of room for growth internationally, given the more than 35,000 locations McDonald's has around the world.
The deal also comes as the White House increasingly voices concern over US companies basing themselves abroad in an effort to minimise their tax obligations.
Tim Hortons may be familiar to Irish consumers through their deal with Spar which sees Tim Hortons coffee and doughnuts sold in some Spar outlets.
Warren Buffett's Berkshire Hathaway is helping to  finance the deal, but the companies said his company will not play a role in managing the business.
- Additional reporting by Associated Press