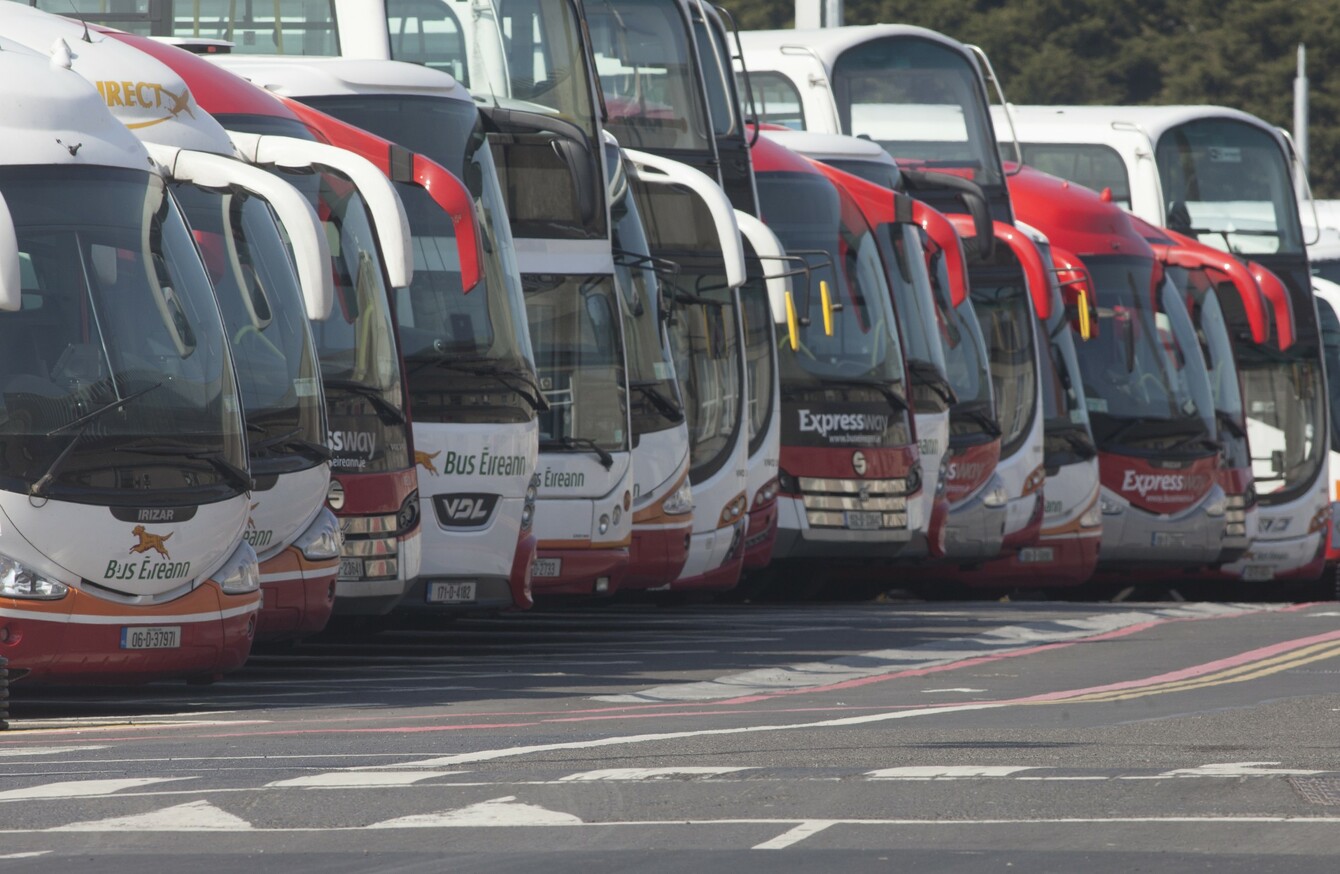 Image: Eamonn Farrell/RollingNews.ie
Image: Eamonn Farrell/RollingNews.ie
BUS ÉIREANN WORKERS from the Siptu and Unite trade unions have voted to accept Labour Court recommendations aimed at resolving a long running dispute in the company.
Bus Éireann has been in turmoil in recent months as company management desperately tried to shore up losses at the State-run bus service. Management had warned that the company could be insolvent by the summer.
Widespread changes to employees' pay and conditions resulted in a strike which lasted three weeks and shut down the bus service across the country. The strike was suspended to allow for balloting on the Labour Court recommendations.
Siptu workers voted by a close margin (53.4% to 46.6%) in favour of the recommendations, with 87% of members voting.
National Bus and Rail Union (NBRU) workers are still being balloted, with the results expected next week.
Commenting on the ballot, Siptu sector organiser Willie Noone said accepting the recommendations was a "pragmatic" decision by workers, as they would have "huge cultural, structural and financial implications" for all the staff.
"Our union will fully expect the company to honour fully those aspects of the recommendation which affect workers' conditions in a positive way," he said.
Siptu representatives will also ensure that the recommendation is not used as an avenue to extract other cuts which are not included in it.
He said any need to involve school bus drivers or Dublin Bus or Irish Rail workers in the industrial action "has now abated".
Workers ware angry with the company and with transport minister Shane Ross, Noone added.
Unite's Willie Quigley said that workers may have felt that they had "no option but to accept highly unpalatable measures".
"Our members are picking up the tab for a financial crisis not of their making," said Quigley.
Now, the focus must be on mapping a sustainable road forward for Ireland's public transport system in general and Bus Éireann in particular.
Both Quigley and Noone said their unions would take part in a stakeholder forum to deal with issues that arose in the dispute.