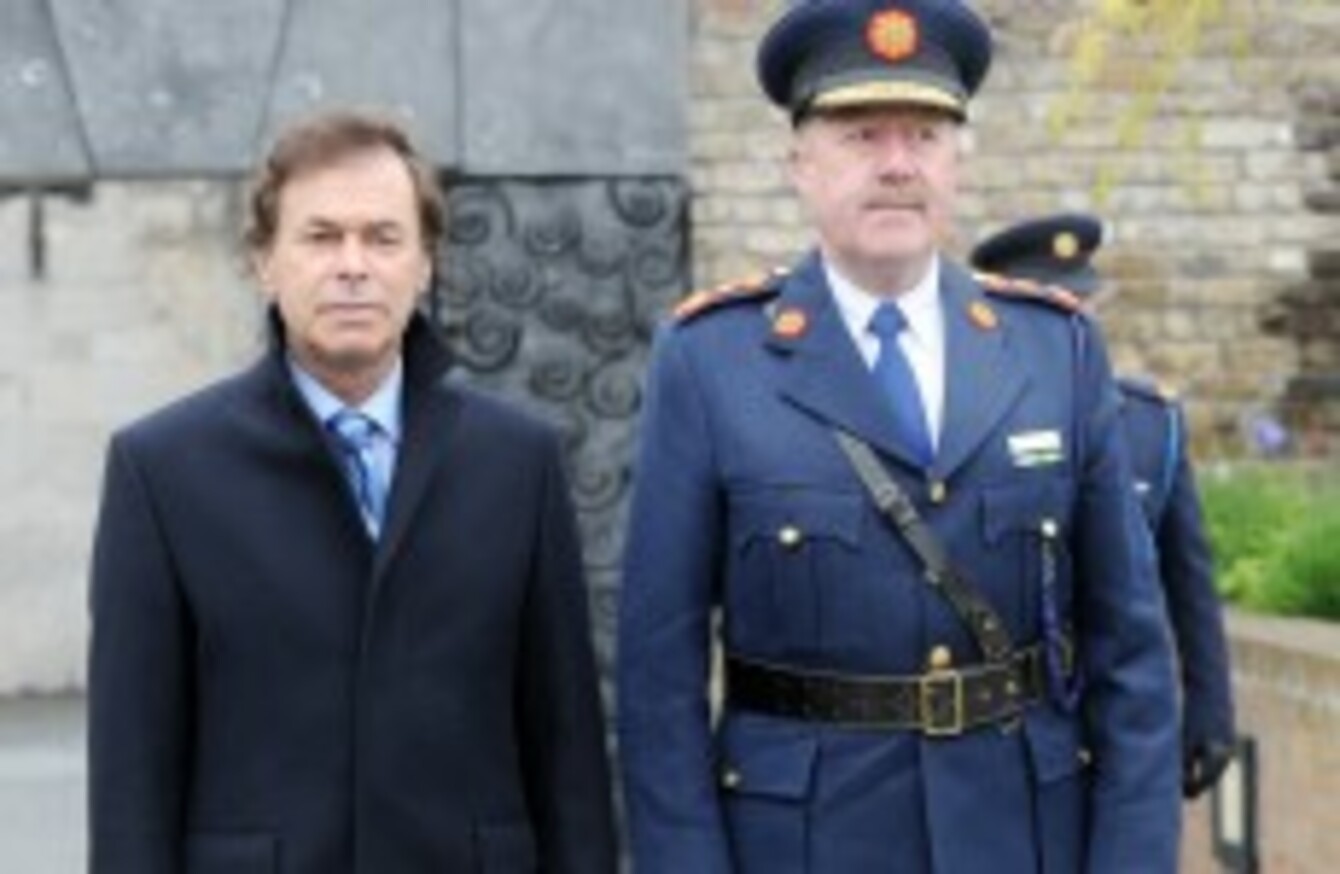 Minister for Justice and Equality Alan Shatter (left) pictured with Garda Commissioner Martin Callinan
Image: Laura Hutton/Photocall Ireland
Minister for Justice and Equality Alan Shatter (left) pictured with Garda Commissioner Martin Callinan
Image: Laura Hutton/Photocall Ireland
GARDA CUTBACKS WILL not affect the relationship An Garda Siochána has with the community, Garda Commissioner Martin Callinan has reassured people.
Speaking at a press briefing for Tispol, the European policing initiative, he was questioned on the recent spate of burglaries in Donegal. He said that he is "satisfied that there [are] sufficient resources on the ground" and that in the context of the Donegal burglaries, there were already significant arrests in connection with these cases.
"We are in a situation where we have to reduce resources but we are providing a very effective policing service," he said. Speaking about the reduction of numbers in the traffic corps, he said that there is still a "very sizeable number in the context of the force".
High standard of policing
Commissioner Callinan spoke further about the standard of policing in Ireland, saying:
What we must bear in mind also is that every single member of An Garda Siochána is trained to a very high standard in terms of policing. So you have 11,000+ gardaí on the ground dealing with enforcement issues.
He said that his job as Commissioner means that he is to deal with this as effectively as he possible can, and that is what he intends to do.
Commissioner Callinan said that it was flagged "all through last year" that there were going to be further reductions in the number of garda stations in the Republic, and that the garda force is to provide "the type of smart policing and intelligent policing that we are obliged to do in terms of being effective".
He said that recent roster changes meant that an additional unit and additional shift had to be resourced, and that this "required reconfiguration and reconstruction of how we use our resources".
So I am fully committed to policing through people and not through buildings or bricks and mortar. And in all of these areas where stations are closing, the plan is to put in place a more effective policing service, not reduce it. And I want to assure the public, and reassure them, that we will not as an Garda Siochána… we will not be losing contact with the community.
He said that a number of community-developed projects, and initiatives like the Joint Policing Committee, "help us to keep the relationships we have enjoyed with the public since the foundation of the State".
"That is where we intend to go into the future providing a better policing service," he concluded.