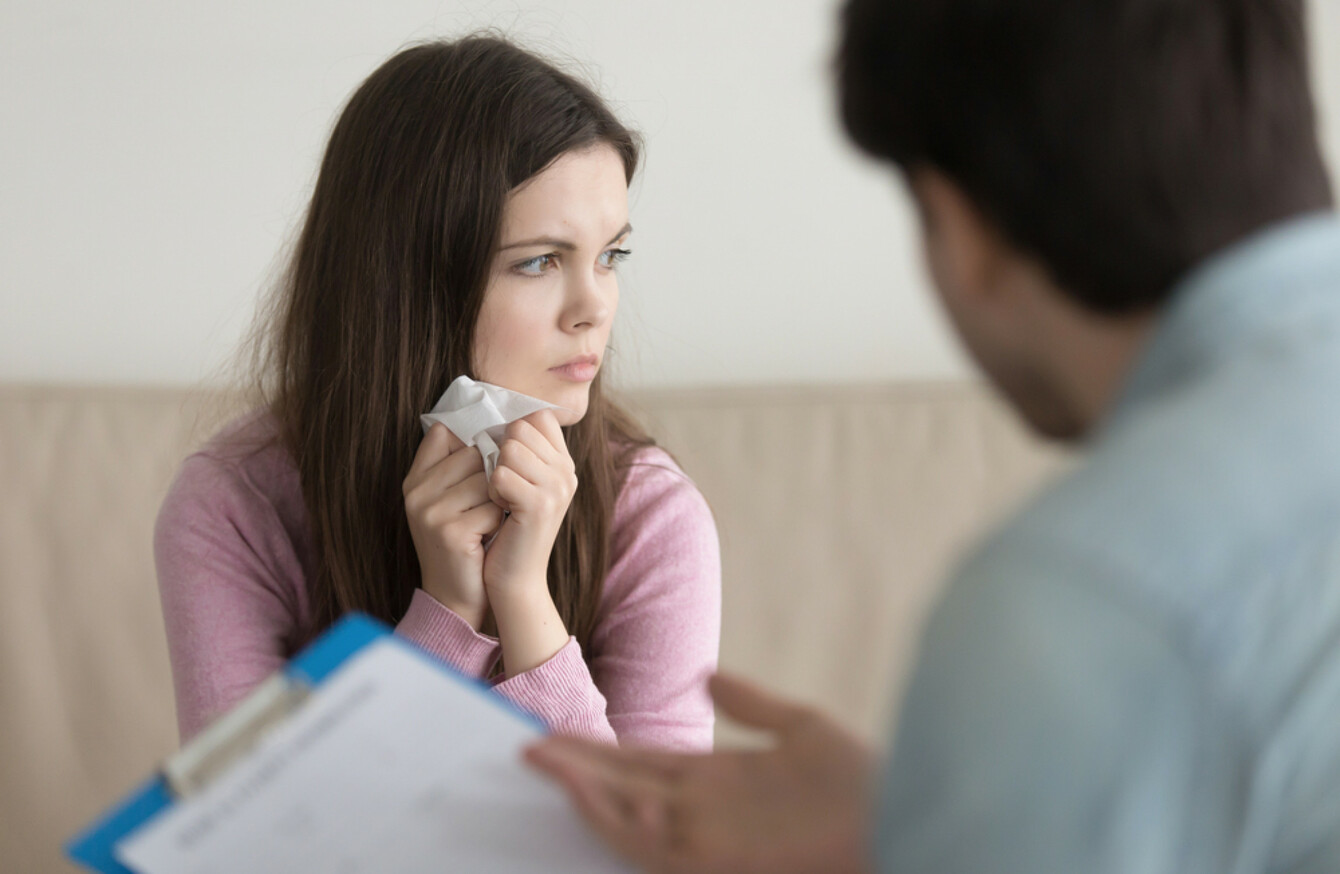 Image: Shutterstock/fizkes
Image: Shutterstock/fizkes
A CAMPAIGN GROUP that called for a 'Yes' vote in the referendum on the Eighth Amendment has criticised aspects of the proposed legislation that's due to be debated before the Dáil. 
Legislation allowing for abortion in a number of instances is expected to come before the Oireachtas in a few weeks' time.
The expected legislation would allow abortion without restriction up to 12 weeks of pregnancy and in very limited circumstance thereafter, such as when the mother's life is at risk, as outlined here.
Minister for Health Simon Harris has already warned that there will be a "significant" cost to rolling out abortion services in Ireland.
The Abortion Rights Campaign (ARC) said it welcomes the "free from cost barriers", but said that "many elements of the legislation remain problematic".
Spokesperson Linda Kavanagh said that they had concerns about mandatory waiting periods, conscientious objection by healthcare professionals to providing abortion, and that there was no mention of transgender and non-binary people in the legislation.
Mandatory waiting periods defy all medical evidence and disproportionately harm the most vulnerable groups in society. By the time they present to their doctor, a pregnant person has already thoroughly considered their decision.
A three-day waiting time was proposed for those who wish to access abortion. This was referenced during the campaign as a time to ensure women had time to ensure abortion was the right choice for them personally.
"Neither the Citizens' Assembly nor the Joint Oireachtas Committee recommended this measure. Restrictions on abortion that are not based on medical evidence have no place in legislation."
The campaigners have also been opposed to healthcare professionals conscientiously objecting to providing abortion services.
There's been a disagreement over whether GPs who refuse to provide abortion to their patient would be obliged to refer them to another GP.
Senior figures from the organisation have been out in recent days insisting that referral is a no-go and recommending that the government examine the situation in New Zealand – which doesn't refer patients on but informs them that it can be provided by other healthcare professionals.
"The statutory enabling of medical practitioners to refuse care (or "conscientiously object") opens the door for widespread refusal on grounds of convenience rather than conscience," Kavanagh said.
Italy is a stark example: in some regions, more than 90% of medical practitioners refuse to provide abortions. If this happens here, it will pose a significant danger to people in rural or isolated areas who are unlikely to have more than one medical provider close by.
Kavanagh also said that it was a source of concern that the legislation still does not include transgender and non-binary people. "The legislation needs to be explicitly harmonised with the Gender Recognition Act of 2015."
The ARC are also "deeply troubled" by the continued criminalisation of medical professionals and others who assist a pregnant person in procuring an abortion in instances outside the allowed time frame included in the legislation.
This perpetuates the chilling effect which caused such harm under the Eighth Amendment. The time has come to fully decriminalise abortion.
"We urge the Dáil to revise the legislation to ensure it meets international medical evidence and best practice standards."