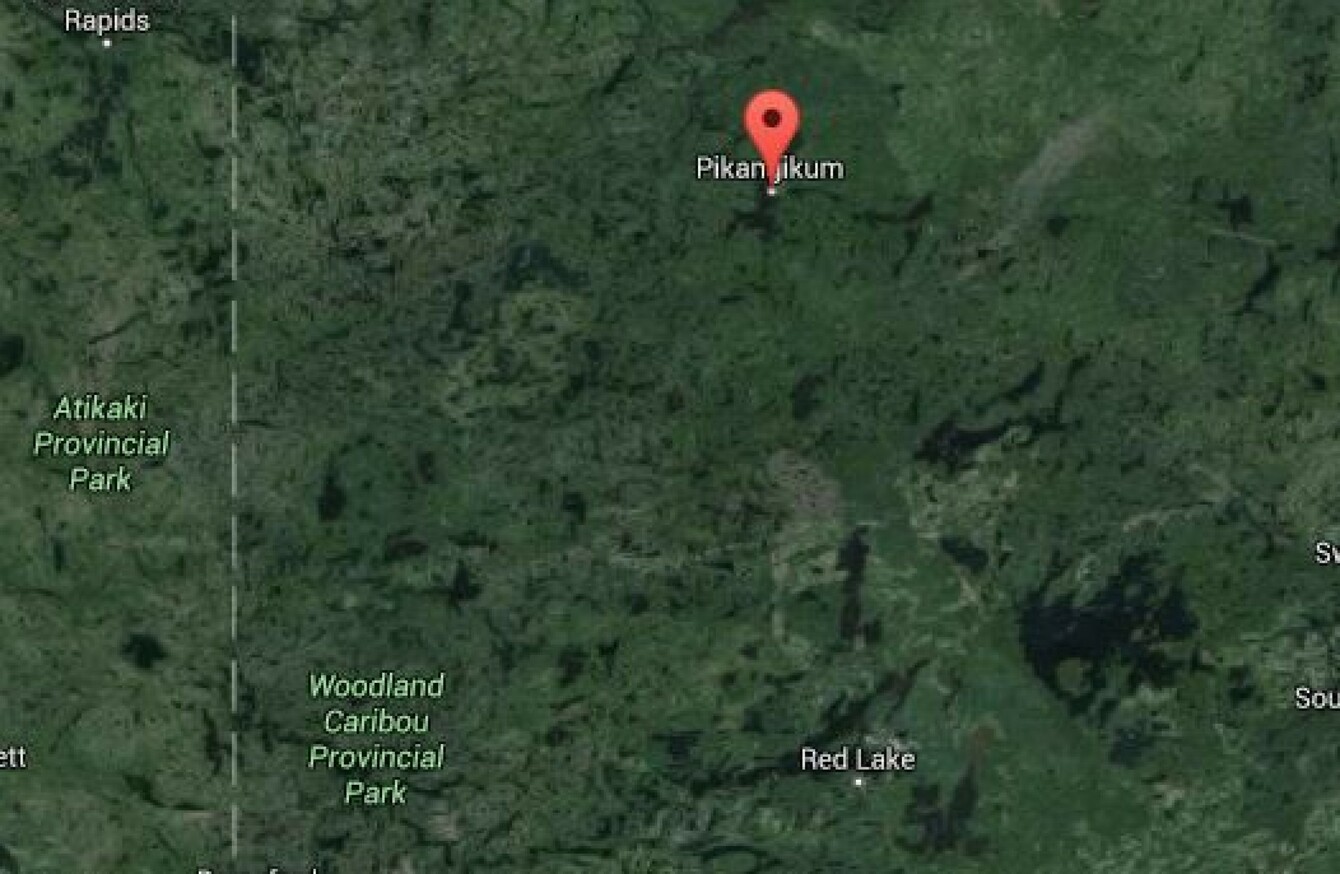 Image: Google Maps
Image: Google Maps
A HOUSE FIRE killed a family overnight in an aboriginal community in Canada's far north, police and local media have said.
Nine people who were related died in the three-bedroom home, Pikangikum tribal chief Dean Owen told Canada's public broadcaster CBC.
The victims were six adults and three children, he said. It wasn't clear if they were immediate or extended family members.
Police and fire fighters responded to the blaze on the Pikangikum First Nation reserve about 310 miles (500 km) northwest of Thunder Bay, Ontario shortly before midnight local time (3.44am GMT, Wednesday), Ontario Provincial Police Constable Diana Cole told AFP.
"A number of persons have been confirmed deceased and there are a number of persons that remain unaccounted for," she said.
The cause of the fire has yet to be determined, she added, saying police and the fire marshal's office are investigating the incident.
The impoverished remote community is accessible only by air and reportedly has one of the world's highest suicide rates.