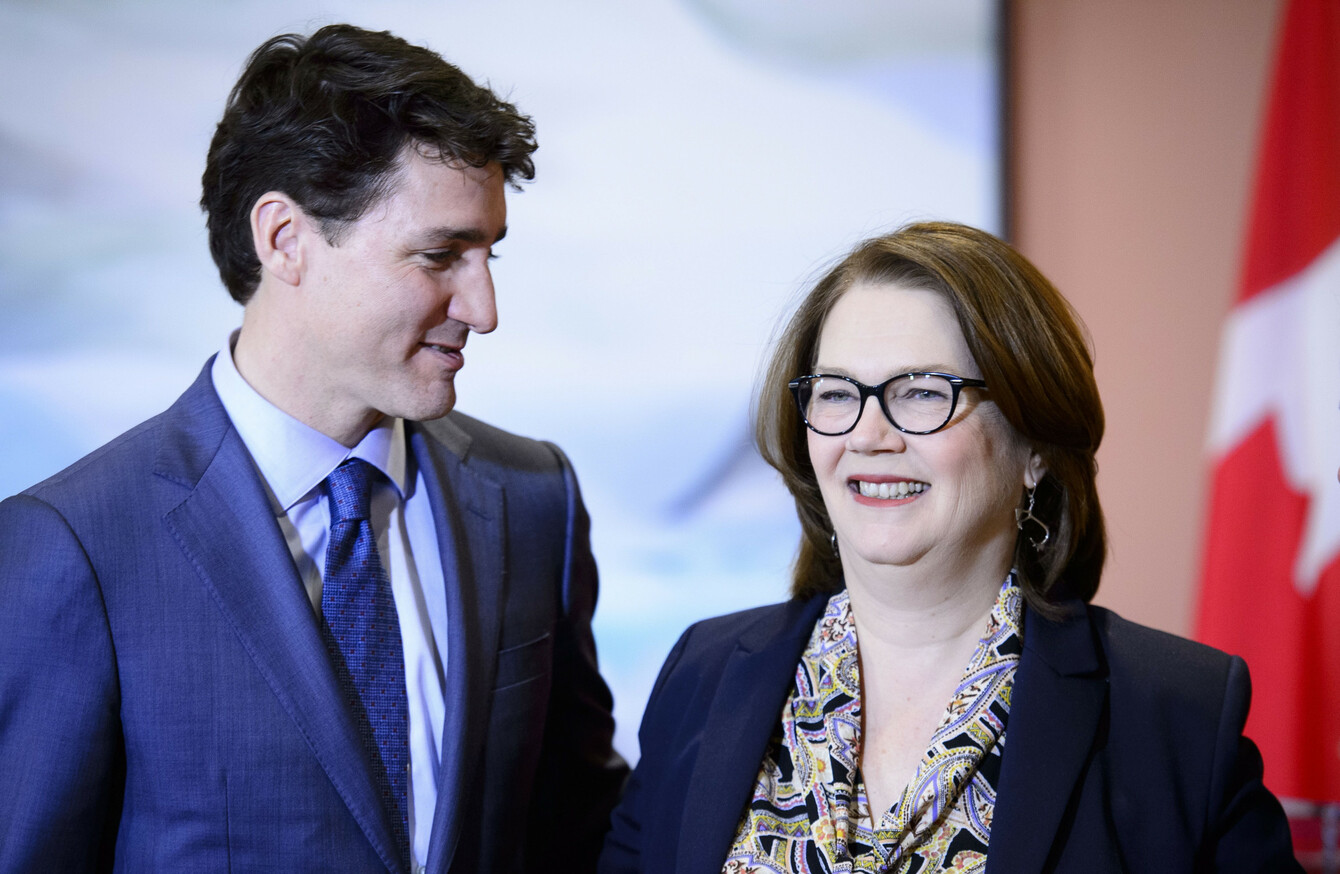 Image: Sean Kilpatrick
Image: Sean Kilpatrick
CANADA'S BUDGET MINISTER Jane Philpott has abruptly resigned, saying she no longer had confidence in Prime Minister Justin Trudeau's government, which is embroiled in a major political crisis.
"I have been considering the events that have shaken the federal government in recent weeks and after serious reflection, I have concluded that I must resign as a member of Cabinet," Philpott said on Twitter.
"The solemn principles at stake are the independence and integrity of our justice system.
Sadly, I have lost confidence in how the government has dealt with this matter and in how it has responded to the issues raised.
The current scandal (you can find more detail in our Explainer here) centres around claims that Trudeau's former attorney general, Jody Wilson-Raybould, was inappropriately pressured by the Prime Minister to prevent the prosecution of a major Canadian engineering firm accused of fraud and bribery. 
The affair has been politically costly to date. Gerald Butts, Trudeau's closest adviser and a longtime friend, resigned two weeks ago, according to The Guardian. Wilson-Raybould has also resigned. 
Stating that concerns had been raised by her constituents and other Canadians, Philpott said tonight:
"It is a fundamental doctrine of the rule of law that our Attorney General should not be subjected to political pressure or interference regarding the exercise of her prosecutorial discretion in criminal cases."
- with reporting from Hayley Halpin.