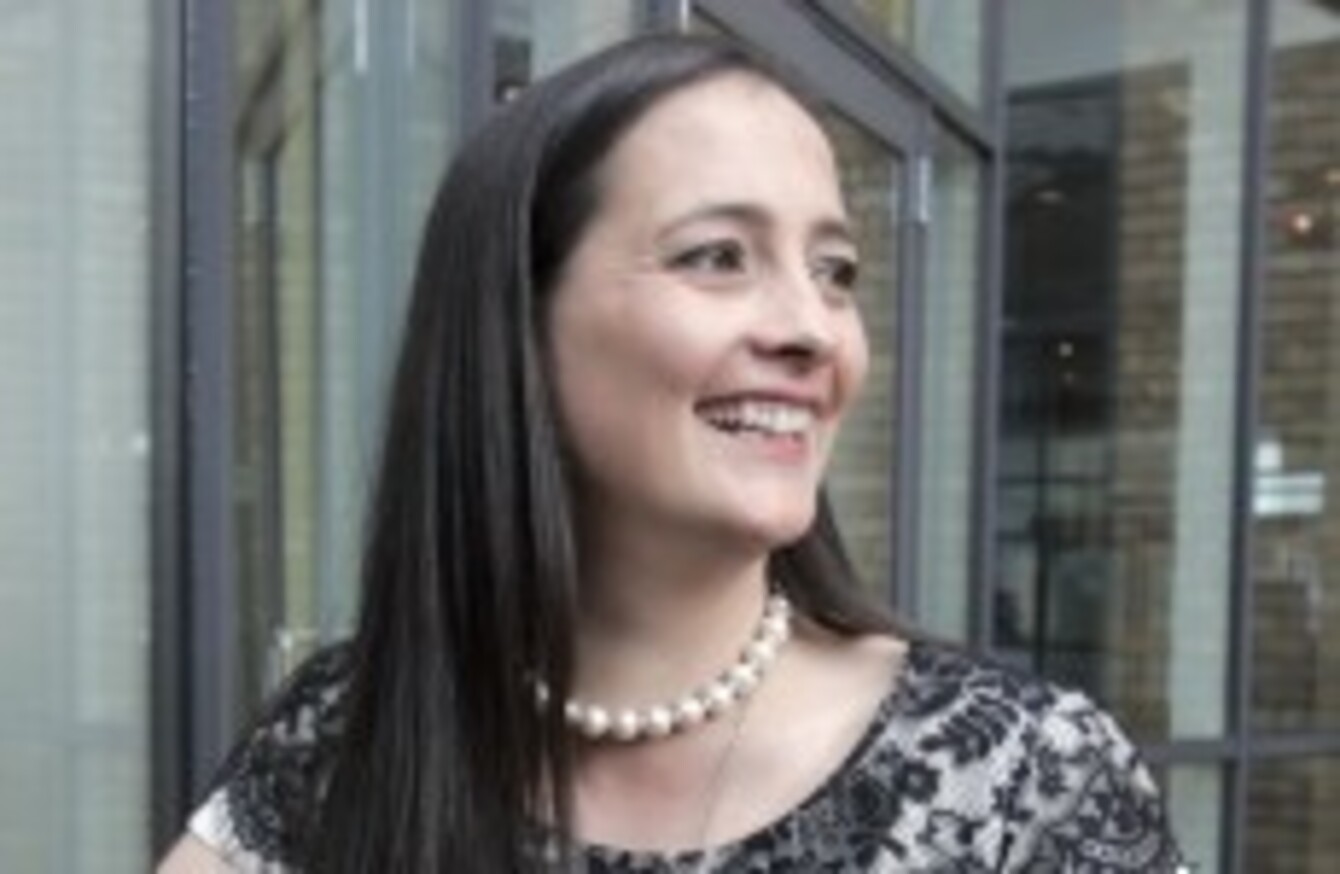 Catherine Martin
Image: Mark Stedman/Photocall Ireland
Catherine Martin
Image: Mark Stedman/Photocall Ireland
IT AIN'T EASY being Green, but there's a small collection of councillors, local representatives, volunteers and one former cabinet minister who are slowly but surely rebuilding the Green Party from the ruins of 2011.
Catherine Martin likes to describe herself as being among the 'new Greens' having been elected to Dún Laoghaire-Rathdown County Council last year. So too was her husband, South Dublin county councillor Francis Noel Duffy, who's also, unsurprisingly, a Green Party member.

Stating the obvious, Martin told TheJournal.ie this week: "It's quite a green house! It's quite busy. People actually wonder how we do it.
But we have our own system and there's always one of us with the children… Maybe it's good that we're on two different councils, but I think one of us would have been very bored had we not got elected.
It's little surprise that the discussion around the dinner table or in the living room focuses quite a lot on what they're working on as councillors. She spoke of one recent exciting Friday night:
We put the children to bed, sat down, took the two laptops out and suddenly it was nearly 1 o'clock in the morning and we'd been discussing developments plans, but we loved it. Then I said to Francis: 'How did this happen?' But we're happy.
A teacher of Music and English in Dundrum for the past 16 years, Martin and Duffy both grew up in Carrickmacross, Co Monaghan but met properly when they joined the Greens in 2007 amid concerns about the rezoning of land in their home county.
Martin is the party's education spokesperson as well as it's deputy leader. She admits that it's not sexy to be in the Green Party, saying it was the only one before the economic collapse to speak out against "casino economics".
"What I don't like is populist politics. I think there's a danger that some of the other smaller parties are populist and you can't have that. You can't be against everything without presenting an alternative," she explained.
She believes there is a space for the Green Party in Irish politics and shares Eamon Ryan's view that the party can realistically get a team of TDs into the next Dáil. But Martin admits she would prefer if it stayed in opposition rather than go into government.
She is contesting the 'constituency of death', Dublin Rathdown, which has gone from five to three seats and includes prominent names like Shane Ross, Alan Shatter and Alex White.
"I think I've a fighting chance of the last seat," she said, adding that the two-and-a-half years she spent canvassing prior to last year's local election had taught her a lot.
I saw a change over the two-and-a-half years, it was very interesting. Voters had been promised a democratic revolution and it didn't present itself.
As one of the few female politicians in a leadership role in Irish politics, Martin is quite obviously passionate about getting more women involved in politics. But she admits it can be difficult to convince them.
She explained:
With women you have to ask and ask again. I find with men if you ask them would they do an interview, they'd say: 'Yeah, do you have two for me?' Whereas a woman will go: 'Ah, really? When is that interview?' They have to be asked and asked again.
#Open journalism No news is bad news Support The Journal

Your contributions will help us continue to deliver the stories that are important to you

Support us now
Why? Martin believes it's about confidence and the fact the Dáil can be "a little bit feisty" and not all that attractive a place for "young new people to come into".
"It's like a national theatre rather than our treasured parliament," she said.
Everyone in the Green Party would readily admit it has little or no money, having lost all its State funding after 2011, but Martin claims this hasn't been a bad thing.
"We lost our money but, ironically, we've became more united. I'd say we're more united than any other party. At selection conventions we're all behind each other, we're all encouraging each other. Candidates are feeding off each other," she added.
The Green Party annual conference takes place in Kilkenny tonight and all-day tomorrow. 
More details here and the conference brochure and agenda is here.