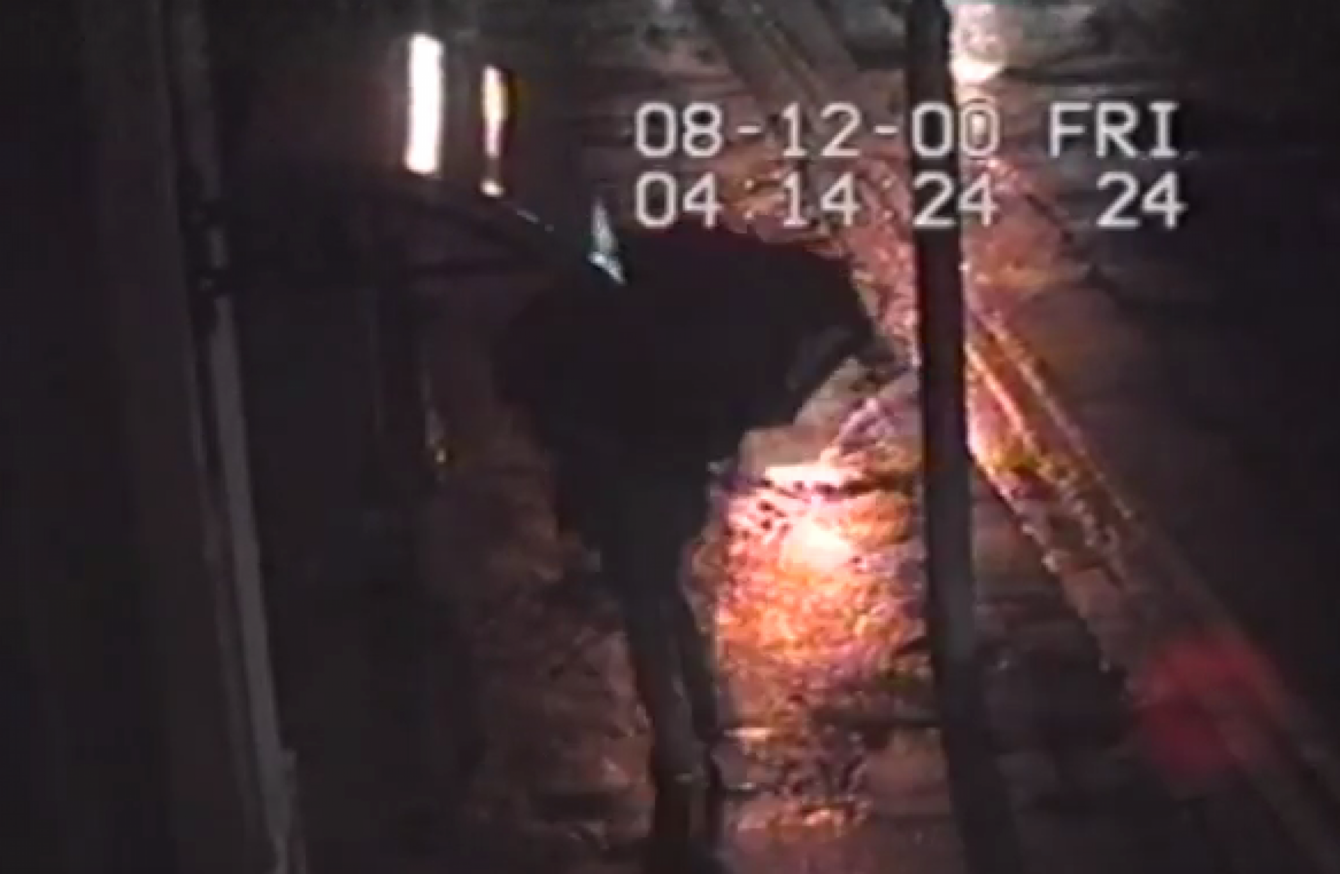 Source: GardaPressOffice/YouTube
GARDAÍ HAVE RELEASED enhanced CCTV footage of the night Trevor Deely went missing, at a press briefing this morning.
A fresh appeal is being made in the case today. Trevor went missing after attending a Christmas party on 8 December 2000, and was last spotted on CCTV footage which showed him crossing Baggot Street Bridge and walking towards Haddington Road in Dublin city centre.
Details of the enhanced CCTV were reported earlier this week, though the footage has only been made publicly available for the first time today. Forensically enhanced VHS footage taken from outside Trevor's office at Bank of Ireland Asset Management on Leeson Street shows him talking to a man, who had been standing at the building for around a half an hour beforehand.
Trevor arrives just before 3.30am, speaks briefly to the man and goes into his office for a cup of coffee with a colleague. The man, who has never come forward, is seen waiting for a short time before crossing the road.
The 22-year-old man leaves the office around 4am. He was last captured on CCTV passing the Bank of Ireland ATM on Haddington Road at 4.14am walking under an umbrella. Gardaí believe that the male acting suspiciously outside of Trevor's place of work is the same male that is seen passing the Bank of Ireland ATM on Haddington Road 34 seconds after Trevor that morning.
It was announced at today's Crimestoppers appeal that a private and anonymous donor is prepared to offer a sum of up to €100,000 for information that might prove critical in resolving the case.
"Our first appeal is for this male if he recognises himself to come forward and secondly for anyone else to come forward who may recognise him to notify us through Crimestoppers on 1800 25 00 25," commented Garda Detective Superintendent Peter O' Boyle today.
Trevor is described as 6'1" in height and of slim build. He has short red/brown hair and fair complexion. Trevor was last seen wearing a mustard and brown checked shirt, beige/grey corduroy flared trousers, dark deck shoes with white stripes, a green padded jacket. He was carrying a large dark blue umbrella with white ACC Bank lettering.