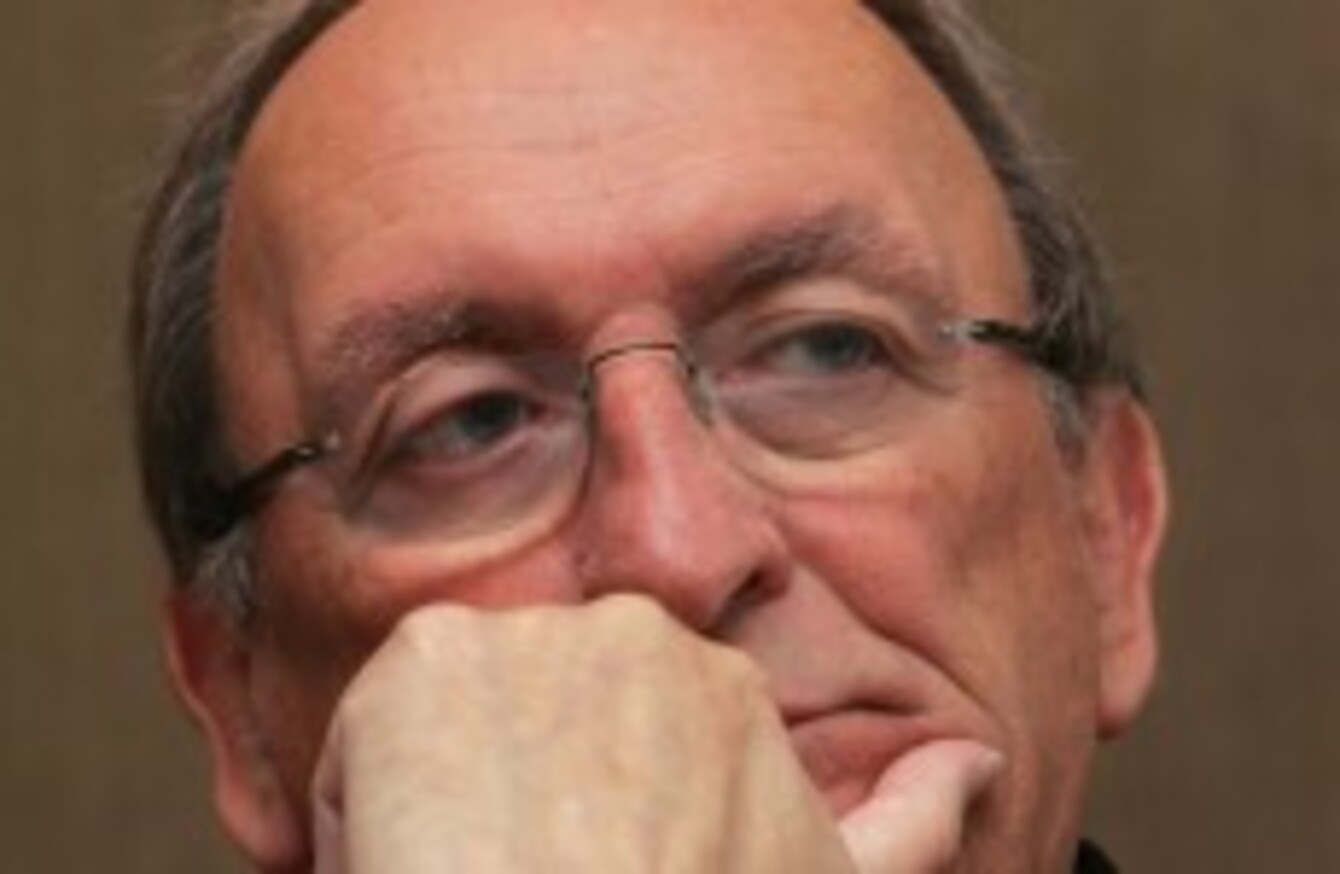 Image: Sam Boal/Photocall Ireland
Image: Sam Boal/Photocall Ireland
DÁIL CEANN COMHAIRLE Seán Barrett appears likely to be the subject of a motion of no confidence from the Technical Group following Róisín Shortall's suspension on Friday.
It's understood that the grouping of independent and smaller party TDs, which works together for Dáil speaking rights, is to meet on Tuesday and discuss putting down a motion of no confidence in Barrett.
It follows a series of rows with Barrett in recent months over speaking time and the decision to allow Reform Alliance TDs Lucinda Creighton and Peter Mathews join the grouping.
Earlier today Barrett clashed with Róisín Shortall, the former Labour minister, over what she said was his attempt to "shut down" debate on costs related to Irish Water. She was eventually suspended from the Dáil chamber.
Gerry Adams has already put on record that he has no confidence in Barrett and Sinn Féin is actively considering a motion of no confidence in the Ceann Comhairle.
Adams had requested a meeting with Barrett over the party's grievances with him and the pair were scheduled to meet this week, but it was postponed by the Ceann Comhairle due to scheduling difficulties, a spokesperson for Barrett confirmed.
"The issue of tabling a motion of no confidence is still under active consideration," a Sinn Féin spokesperson told TheJournal.ie earlier.
The Technical Group will not use its private members' time next week to table the no confidence motion as United Left TD Clare Daly is due to table her bill to repeal the 8th Amendment. However the grouping is likely to seek to add the motion to the Dáil Order Paper.
While the government will not facilitate a debate using its own time, the Technical Group could use its own private members' time in the New Year.
However, not all members are united in the belief that a motion should be tabled. Dublin North TD Finian McGrath said there are "more pressing issues".