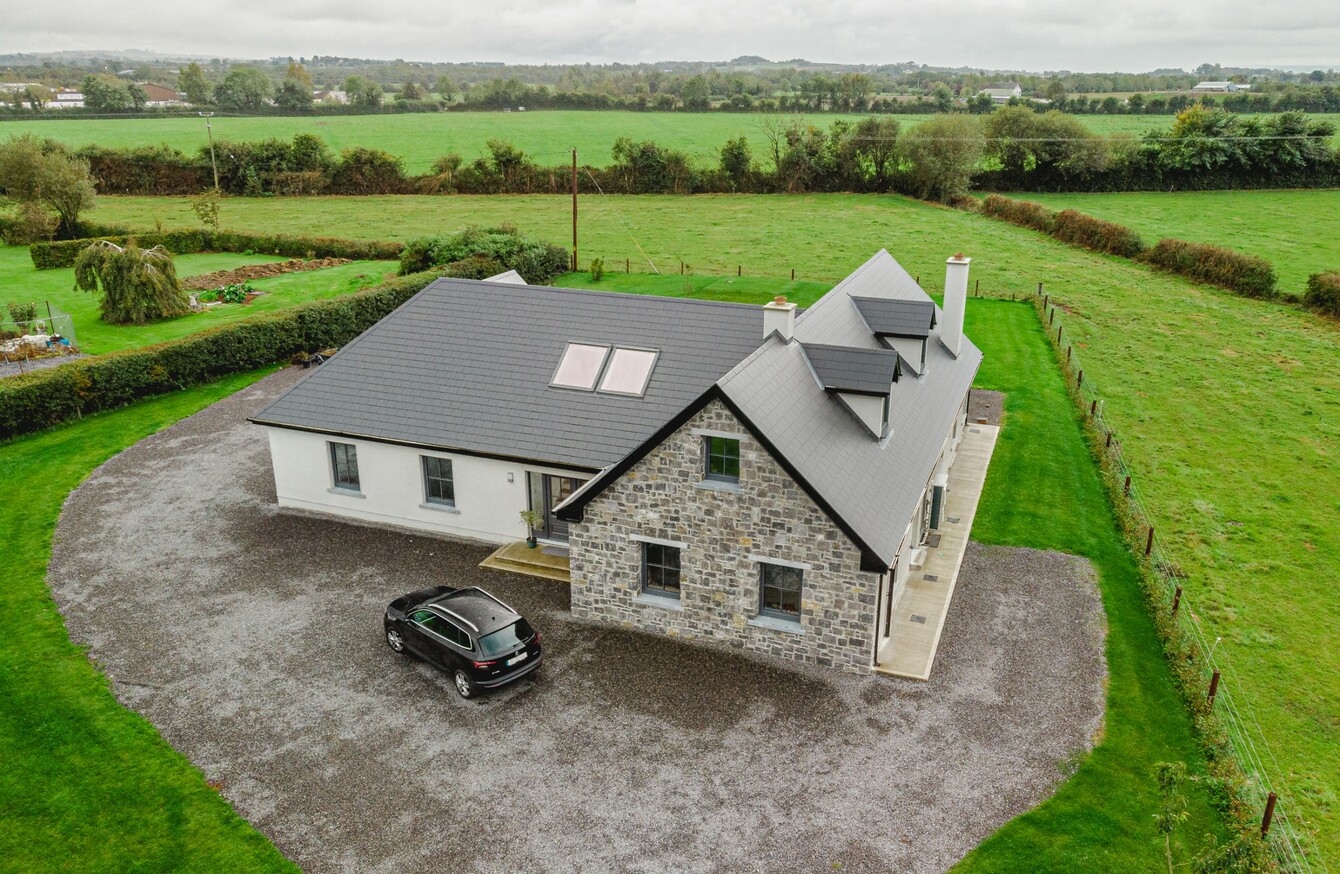 Image: Cedral
Image: Cedral
"IT WAS IMPORTANT for us to do everything right the first time."
When Kildare couple Niamh and Ollie (@our_self_build) decided to build their dream home in 2016, they had a few things in mind. They wanted to use high quality materials, to shop local and to make eco-friendly choices.
Four years on – after moving in in April 2019 – Niamh is satisfied that they've ticked all of these boxes. 
The process took two years from start to finish but, according to Niamh, who works as a Special Needs Assistant, it was worth the wait. 
We had a fair idea of the house we wanted to build – we had it designed in our head. We just needed someone to put it together.
"An architect came out to us in May 2017," she says. "Over the next six months and going through planning permission, we finally decided on the house that would suit the site."
By the time the site was transferred into their name and Niamh and Ollie had sourced the right builders and suppliers, it was another six months before the building work began.
"The build started in May 2018, then that took 10 and a half months and we moved in in April 2019," says Niamh.
Like Niamh and Ollie wanted, the four-bed house – which sits on a 0.75 acre site on Niamh's family's farm in Co Kildare – was built with longevity and quality in mind.
One of the most satisfying moments for Niamh and Ollie was getting the roof installed. 
"Before I even had the design in my head I knew that our roof was going to be fitted with Cedral slates," she says. "It was great to actually have the roof over our heads.'"
Knowing that this would be their forever home, Niamh and Ollie wanted to choose materials that would last. "We have a lot of high quality elements around the house. Some were expensive to get in, but they will stand the test of time and that was important for us." 
As much as possible, Niamh and Ollie sought to buy materials and products from Irish suppliers, and were inspired by the David Attenborough documentary to make environmentally-friendly choices when kitting out the house. 
"We're trying to go as eco-friendly as possible," she says.
"If we couldn't buy fully Irish, we bought as local to us as possible so we were supporting local businesses. Nothing was bought more than a half an hour away." 
While the pair won't be able to have their families over this Christmas – between the two of them they have 17 siblings – they're looking forward to ringing in the New Year in their home.
"We're just really looking forward to getting the lights up and making the most of the last of 2020."
Planning a self-build or home renovation? Locally produced in Athy, Co Kildare, Cedral slates are Irish made for Irish weather, sustainable and made of the highest density of any fibre cement slate. For more information, check out www.cedral.ie.