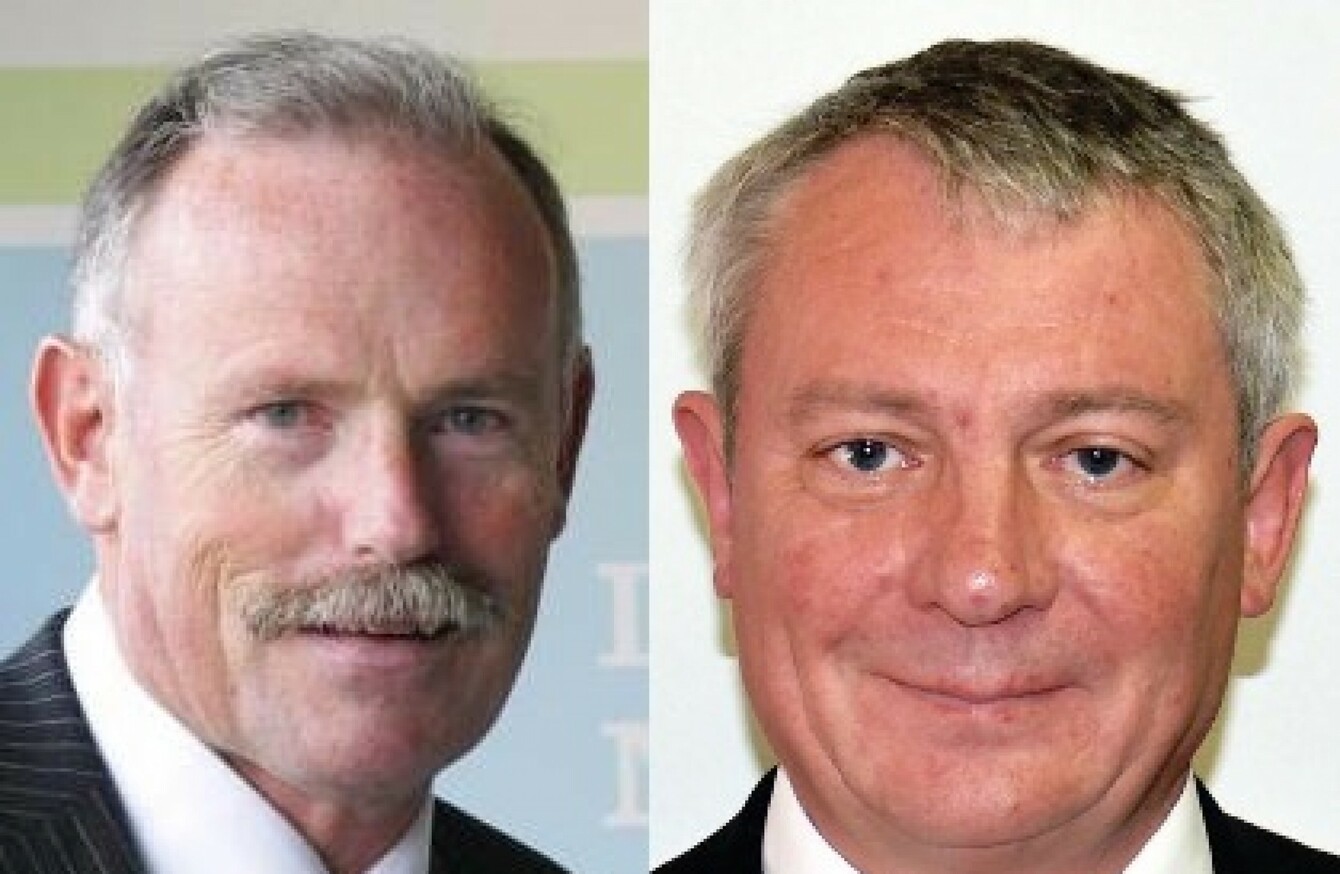 Pat O'Rourke and councillor Seamus Butler
Image: Facebook
Pat O'Rourke and councillor Seamus Butler
Image: Facebook
AN UNOFFICIAL SELECTION convention being held by Fianna Fáil members in Longford tonight has been described as a 'sham'.
Over 260 party members have been invited to a meeting in the Longford Arms Hotel where they will be given an "opportunity to vote for their preferred candidate to contest the forthcoming general election".
However, Fianna Fáil said it would not recognise the convention or its outcome.
Connie Gerety Quinn was nominated as the Fianna Fáil candidate for Longford-Westmeath, alongside sitting TD Robert Troy, in controversial circumstances at a selection convention in October.
At the convention, which was described as 'chaotic', members were told that only a female candidate could be nominated. Gerety Quinn's selection by default came at the expense of party activist Pat O'Rourke and local councillor Seamus Butler.
Members have since been attempting to convince Fianna Fáil's national constituencies committee to re-run the convention and hold an open selection process without any directive.
However O'Rourke now says that tonight's convention is an opportunity to force headquarters' hand. He told TheJournal.ie:
This isn't about Pat O'Rourke, Seamus Butler or Connie Gerety, this is about the people of Longford and ensuring that the most experienced candidates are put forward to represent them so that Longford gets exceptional representation after the next general election.
However, Butler described tonight's event as a "sham" and an "unnecessary complication".
At a meeting on 19 November members agreed to express no confidence in Gerety Quinn and implore headquarters to re-run the convention. There are also plans to picket a meeting of Fianna Fáil's national executive next week.
Butler said this agreed approach was being undermined by what's planned tonight, telling this website:
It's an unnecessary complication. We agreed a plan of action and this is thrown in there. It's political naivety there on behalf those who aren't elected and are looking to stand [Pat O'Rourke]. He's never stood for elected office.
"Who's going to invigilate this? Who is running this? This has no standing within the party. It wasn't discussed at the meeting on 19 November. I don't trust the process."
While he said he would attend, Butler said he would be making these views known to members, adding:
This is a sham. If I was selected or not it has no standing whatsoever and I certainly won't be getting involved in efforts like this. It's wrong.
O'Rourke insisted that the meeting tonight is in compliance with directions from headquarters and constitutes an election planning meeting.
He insisted: "The agenda is basically dealing with general election strategy where we are putting forward the views of members. It's in actual compliance. Our meeting [tonight] is about campaign planning."
However, a Fianna Fáil spokesperson said that Troy and Gerety Quinn are the candidates and that any meeting to consider alternative candidates would break party rules:
The National Constituencies Committee has not been formally notified of any meeting in the constituency to discuss alternative candidates and any such meeting would be outside of the party's longstanding rules and procedures governing such matters. Such a meeting would therefore not be recognised by the party.