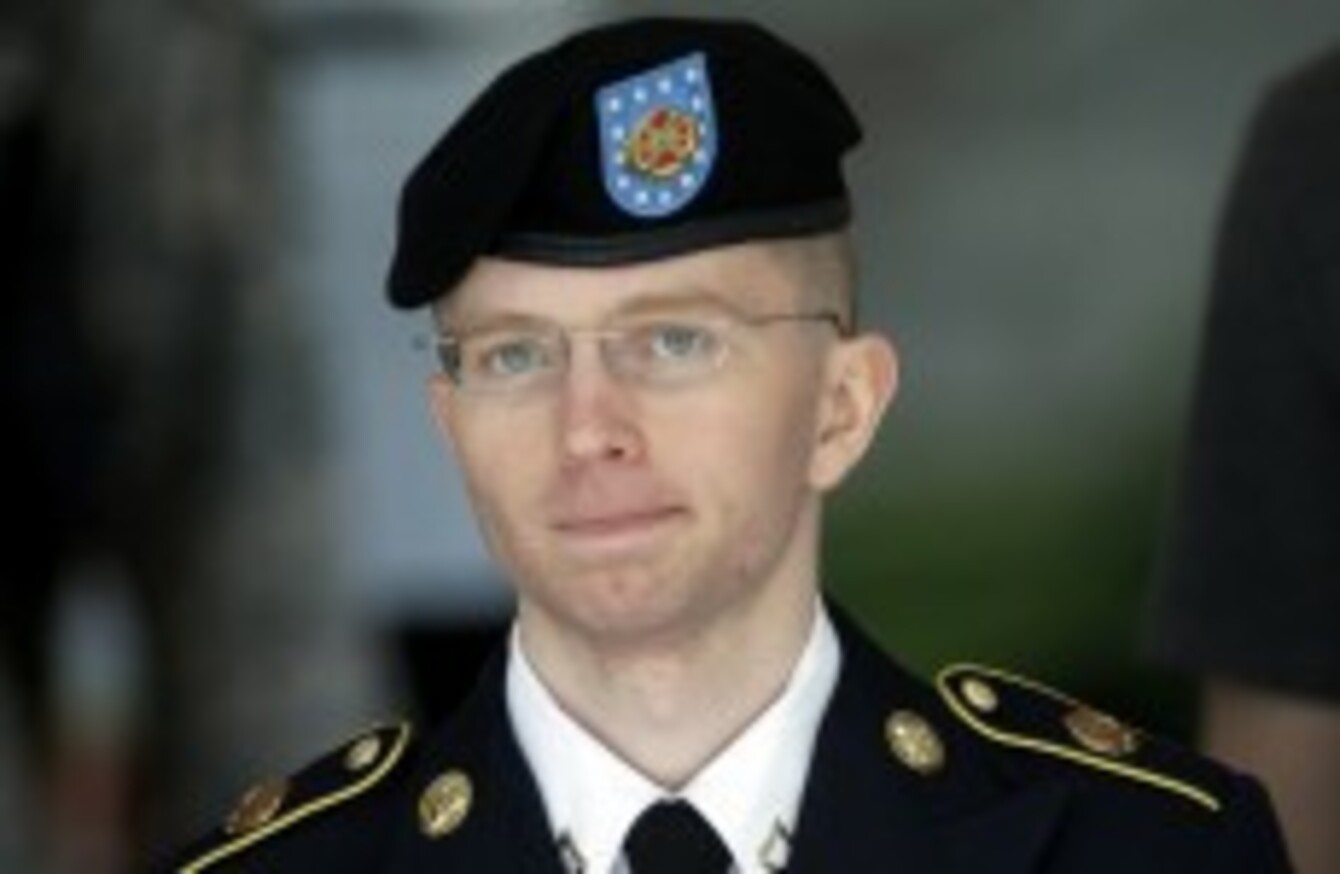 Image: AP Photo/Patrick Semansky, File
Image: AP Photo/Patrick Semansky, File
A US JUDGE has granted a request by former Army intelligence analyst Bradley Manning to formally be known as Chelsea Elizabeth Manning.
The decision by a judge in Kansas on Wednesday clears the way for official changes to Manning's military records, but does not compel the military to treat her as a woman.
"I've been working for months for this change, and waiting for years," Manning said in a statement.
"It's worth noting that both in mail and in person, I've often been asked, "Why are you changing your name?" The answer couldn't be simpler: because it's a far better, richer and more honest reflection of who I am and always have been: a woman named Chelsea".
Manning is serving a 35-year sentence in Fort Leavenworth military prison in Kansas for leaking classified military information to Wikileaks.
A military spokesperson confirmed that she will still be treated as a male prisoner at the prison.
"This court action is only a name change and will have no other effect on his current status other than the name in his records. US Disciplinary Baracks is an all-male facility," a spokesperson for the Army said.
Manning has been diagnosed with gender dysphoria, or gender identity disorder. She has filed an official grievance over the lack of a response to her request for comprehensive treatment, including counselling and hormone replacement therapy.
"I'm optimistic that things can — and certainly will — change for the better," Manning said.
There are so many people in America today who are open and willing to discuss trans-related issues.
Hopefully today's name change, while so meaningful to me personally, can also raise awareness of the fact that we trans* people exist everywhere in America today, and that we must jump through hurdles every day just for being who we are.
- Additional reporting by Associated Press