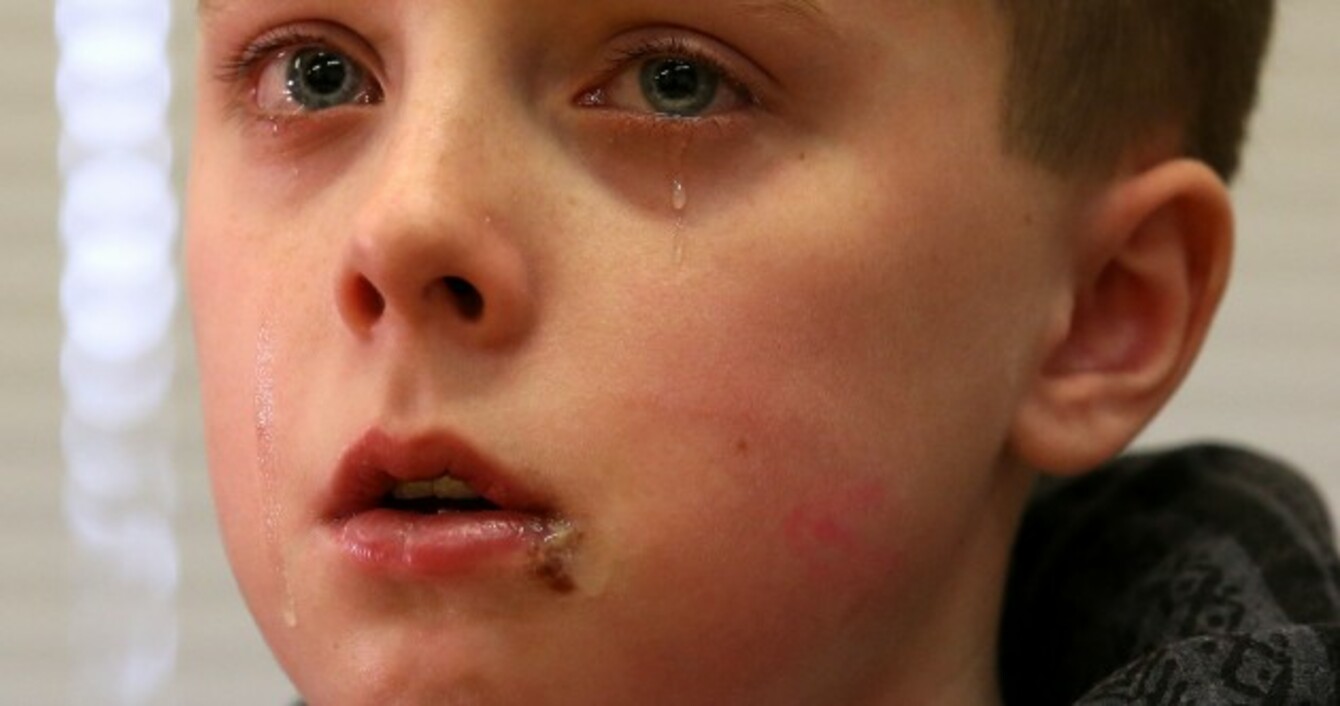 Image: Andrew Milligan/WPA-Rota/PA
Image: Andrew Milligan/WPA-Rota/PA
POLICE IN GLASGOW are appealing for information after a 10-year-old boy was assaulted on his way to a Celtic v Rangers match.
Kieran Duffy was on a mini-bus sitting in traffic with his dad and other football fans on Sunday afternoon when he was struck by a bottle thrown into the bus.
A group of men had surrounded the bus and were hurling abuse at the occupants.
The ten-year-old, who was going to his first Celtic v Rangers game had to be taken to hospital where he was treated for a hairline fracture to his face. He also lost three teeth.
Police said the man who threw the bottle is described as white, 5ft 11 in height, of heavy build and was wearing green clothing and possibly a white beanie hat. He and the men he was with continued along Cathcart Road and into Cathkin Park towards Hampden Park.
Detective Constable Kenneth MacEwan, Cathcart CID described the incident as an "appalling assault".
"He never got to the match but instead was detained overnight in hospital and has a facial injury and teeth missing."
We do believe that this was football related. Yes, it would appear that the bottle was deliberately thrown at the mini bus, however, we don't think the boy was specifically targeted as such.
Police are appealing for anyone in the area, which would have been very busy at the time, who witnessed the incident to get in touch.